myRealPage New Mobile Real Estate Websites Are Here!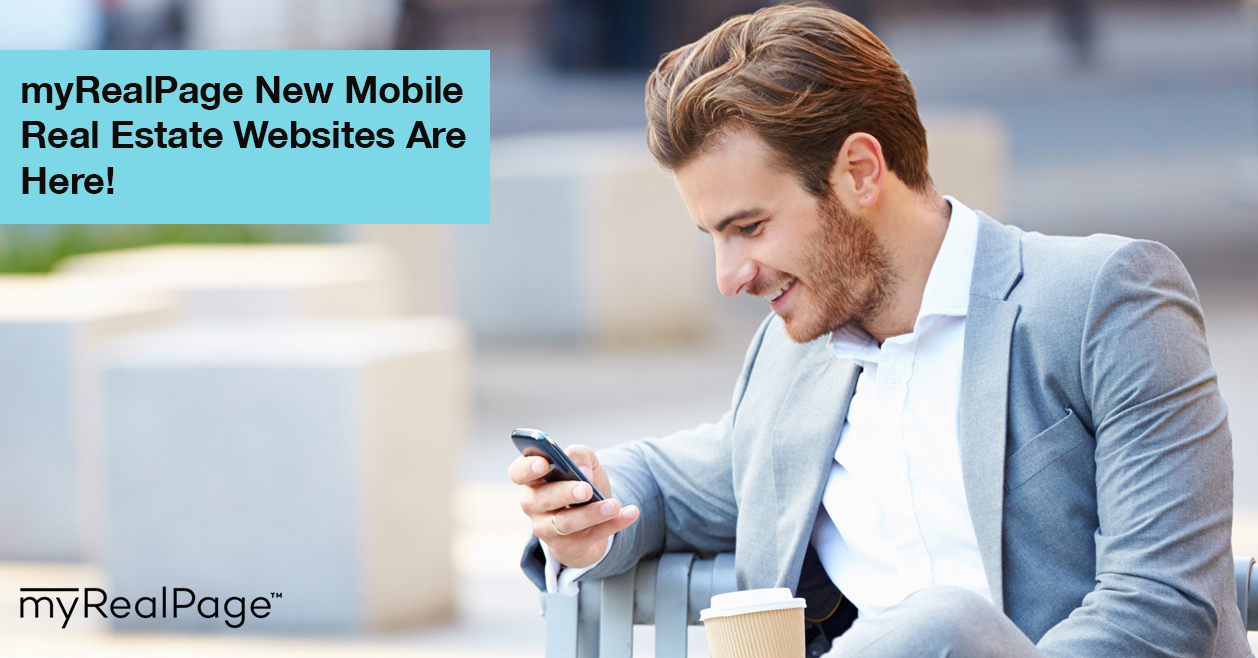 We are proud to announce our new FREE mobile website that comes with every myRealPage.com website.
Data shows a drastic upward trend in mobile use in all parts of our lives including real estate.
Consumers have the most powerful REAL ESTATE & MLS® tool they've ever had…right in their pocket.
And YOU can power that tool with your myRealPage mobile website and MLS search.
YOU can provide the most useful mobile option for homebuyers and sellers, clients and prospects.
3 years ago we were the first company to offer a geo location (GPS) mobile MLS search, that located home buyers on a google map, and showed them all nearby properties. A pretty cool tool for home buyers, your clients and prospects.
We then launched our mobile website builder allowing clients to build completely custom mobile websites.
Today we launch our Free Instant Mobile Website!
Free, designed to match your myRealPage website*, amazing functionality for you, your clients and your marketing efforts.
How does it work? Simple!
Any myRealPage.com website automatically has a a mobile website that matches its current mRP theme.*
So if your site looks like this
Your mobile website, will look like this
And if you change your site to another theme, no worries , your mobile site will change automatically.
These mobile sites include the following functionality out of the box:
Agent, Team or Brokerage Name and Contact Info
Your Listings
GPS Enabled MLS Map Search
Your Contact Info (dial or email in one click)
Upgrade To Premium Version
Have custom branding? Want more pages, to display your blog in a mobile format, other tools and weblets?
Upgrade to the premium version for only $30 a month and you can make all the changes you desire. You will have full control over your mobile site.
Where does it work? Which phones and browsers?
Whether using the Free or Premium option it's built to be very smart.
iPhone, Android, Google, Blackberry, Windows, different phones, different browsers, built super smart to fit nicely in all the different phones home buyers and sellers use. We will continue to ensure they do so as the hardware and mobile browsers evolve.
Want a Custom Mobile Site?
Here's a few examples of what custom Branded Mobile sites can look like
Contact us for more info on working with a design company to get yourself something like this.
If for any reason you'd like to disable the mobile website you can do so by following these instructions.
You can add additional team members contact information using these instructions.
Or reach out to our Client Support staff and they will help you out.
As always we'd love to hear your feedback and suggestions so drop us a note or comment below and we'll be sure to follow up.
*Assuming no customization to colours or CSS