MyRealPage offers Virtual Tour links for your listings on MLS®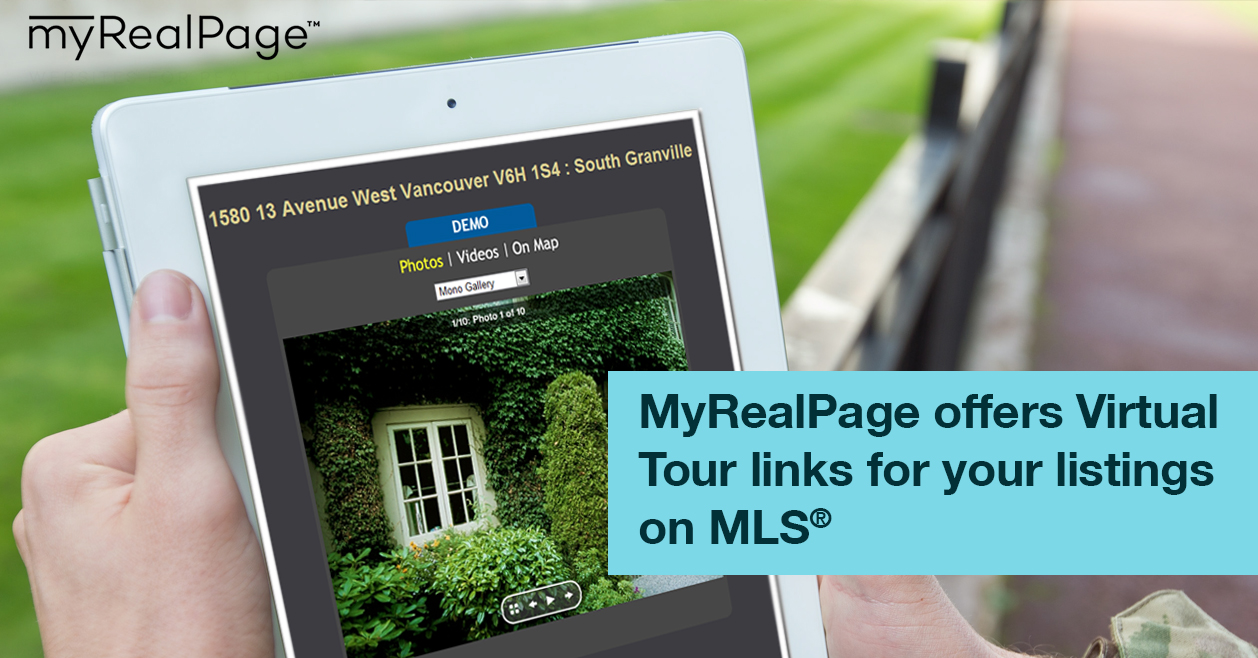 Some time ago, we have launched a Media Center for our listings that offered a compact and attractive way to showcase your listings: hi-res photos, videos, virtual tours, as well as Google Map, Google Earth and WalkScore. Now we are making it possible to link to this Listing Media Center on its own, without the rest of the details. Why would this be useful? This can serve now as an external Virtual Tour link which you can submit to your Real Estate board to be part of your listing's information. You can use MyRealPage Private Office to "decorate" your listing with hi-res photos and videos and you may find that you don't need to have external hosting for your virtual tours (which of course you may still do: the choice is yours).
This external Virtual Tour link can be generated in the "More…" tab in your Listing Editor, and you can even configure it to include the link to your main website and/or your contact details along with a contact form: please ensure though, that this abides by the rules of your Real Estate board as some disallow branding information in external virtual tour links.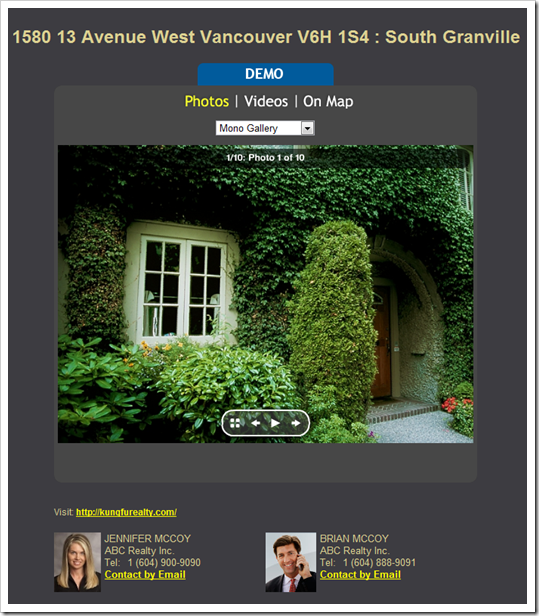 Do you have ideas or suggestions? Send us an email to support–myrealpage.com or post your comments there.
Brought to you by MyRealPage.com