MyRealPage overhauls List View pages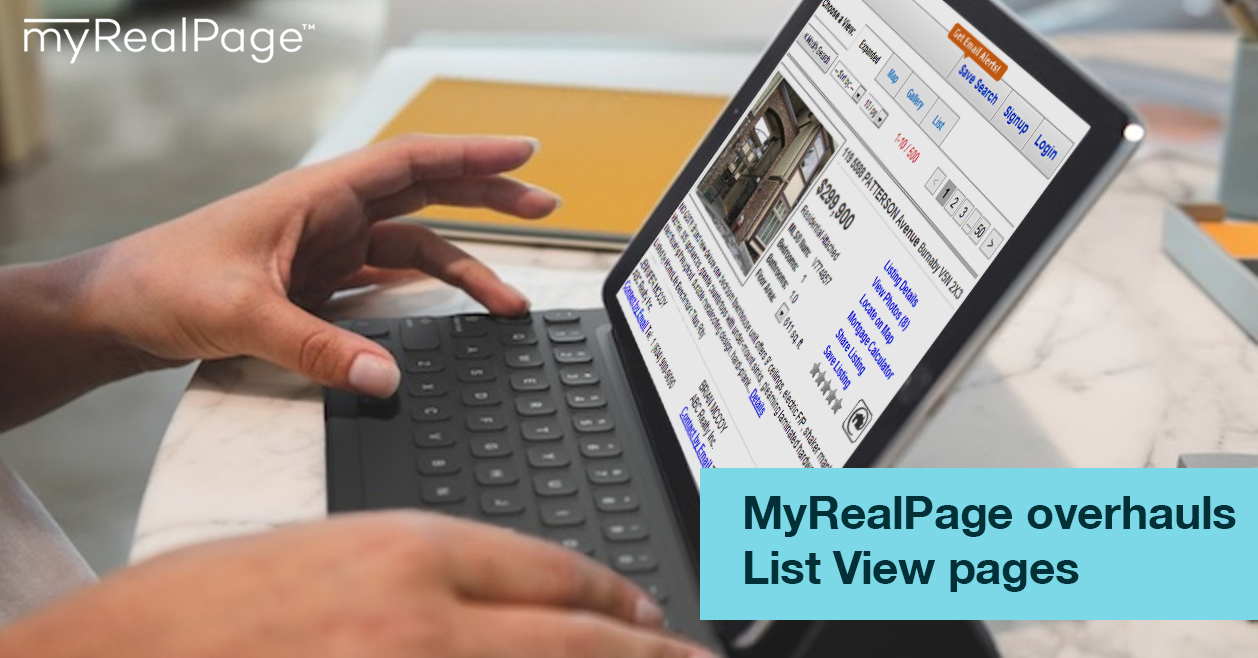 In the most recent round of updates, MyRealPage has published completely overhauled list view pages of its Listings. We have created four completely new templates, each targetting a particular preference for viewing listings:
EXPANDED: larger photo, more visible information, more visible item actions, larger area for each listing item

LIST: smaller photo, compact information, small footprint per listing item, complete but compact item actions

MAP: location oriented display showing listings on the map with one-line display per listing; complete but compact item actions

GALLERY: photo oriented display, compact footprint to display more photos in a viewable space; complete but compact item actions
Now, the choice of how to view the listings is in your visitors' hands as they can switch between the four views via prominent tabs. You are also free to pick your favourite "default" view for your own listings, your office listings, and for your search results. For example, you may choose to showcase your listings which you have decorated with high-resolution photos via a "gallery" view; or "map" view if you want to highlight your specialty neighborhoods. We have also "thematized" the new templates so that they look great in dark themes.
We have also "tightened up" our templates to make sure that our listing pages display both consistently and predictably. In addition, if you are css-savvy, it is now very easy to add your own css (Cascading Style Sheets) to the listing pages via "Listing Options" in the Private Office: this may be particularly useful if you subscribe to our Listings-only product.
We hope you and your visitors will enjoy these new updates brought to you by MyRealPage.