MyRealPage publishes more Listing Updates; caters to Real Estate Teams of Two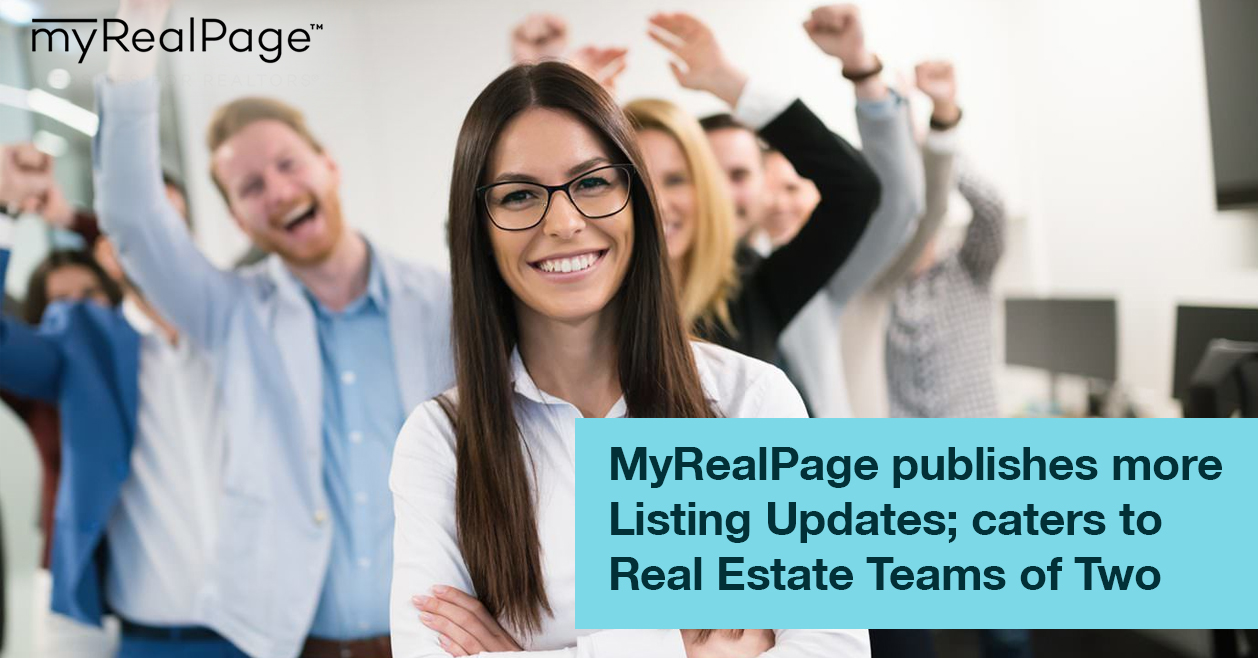 MyRealPage has made another instalment of product updates into its Listings solution. The focus of the udpates continues to be the improvement of the usability of the listings, as well as better support for user options and customizability. Below are the most notable changes.
Enhanced support for Teams of Two
MyRealPage now supports up to two contact configurations which are especially suited for teams of two members. Teams of two are in a very special  position as they usually require equal visibility for both members. (Remember that teams of more can use MyRealPage's "Agent Directory" product which allows to easily manage more numerous members). Each contact configuration can now include a photograph as well. Both members will also be included in Craigslist postings.
Better Listing Page Navigation
MyRealPage has released improved page navigation controls. The motivation was to make it more user friendly, crisper and less verbose. We believe, the new page navigation controls will make navigating your listing search results easier and quicker.
Default Sort Order improvements
As a listings product subscribers, you will find better support for your and your office listing sorting order. You are able to specify your preference now in the Listing Options to better reflect how you would like to arrange your listings for display.
We hope you will enjoy these new updates.
— Brought to you by MyRealPage.com