MyRealPage publishes more options for Predefined Searches and Forms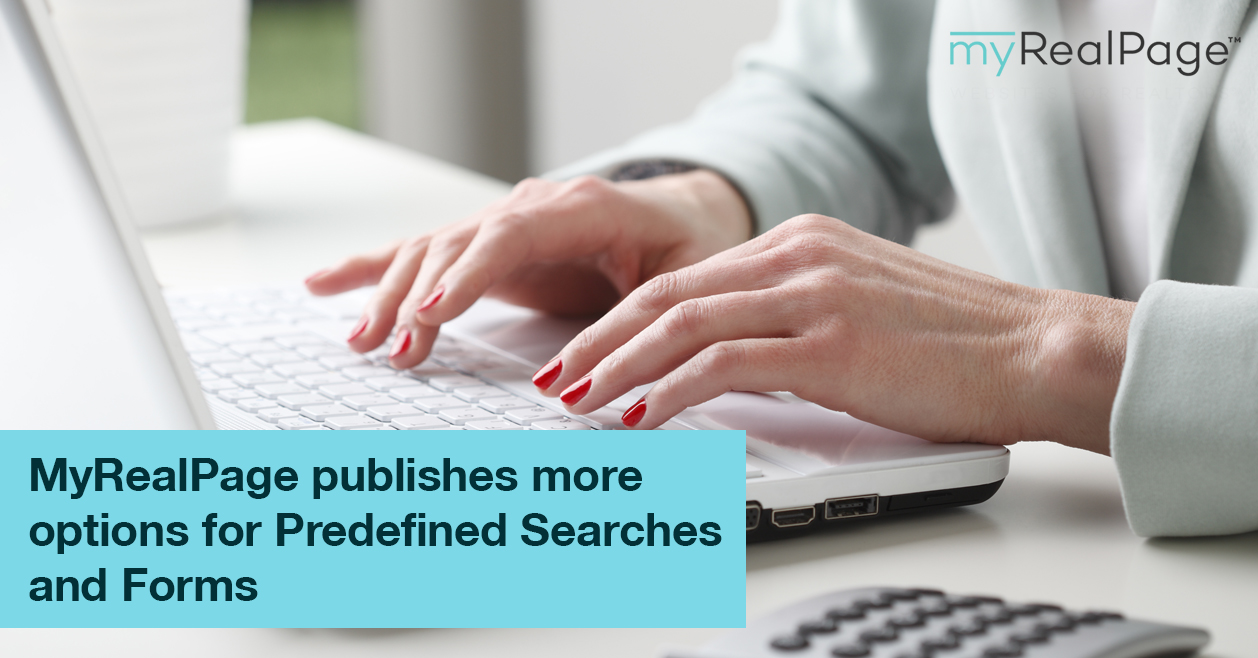 We have provided "self-serve" Custom (Pre-defined) Searches and Forms for some time now. In case you haven't used this feature, I highly recommend to check it out. (This feature is available in regions with public searches).
Today's update adds the ability to attach a short description (HTML or plain text) to each Pre-defined search and/or form. This make it possible to better communicate the purpose of the search or form; or even provide some helpful hints.
As a refresher, Pre-defined Searches give you the ability to create your own searches based on a number of criteria from a number of available search forms and then save the search and name it. Each predefined search gets its own URL which can be connected to any link or image on the website. It's a great way to advertise "featured" listings or special sub-section of listings in a particular area or category.
In a similar fashion, each of our search forms can also be customized by pre-selecting criteria that, perhaps, better reflect your specialty. For example, you may choose our Google Map Search form as your default public search form (Reciprocity) and zoom into a particular area (or even draw a selection on the map); and pre-select condos or houses, if you specialize in those types of properties; as well as pre-set price, etc.
Being able to add short descriptions further enriches these features.
For the official release, please go to:
More options for Pre-defined Searches and Forms