myRealPage updates its Mobile Search, makes it look great on iPad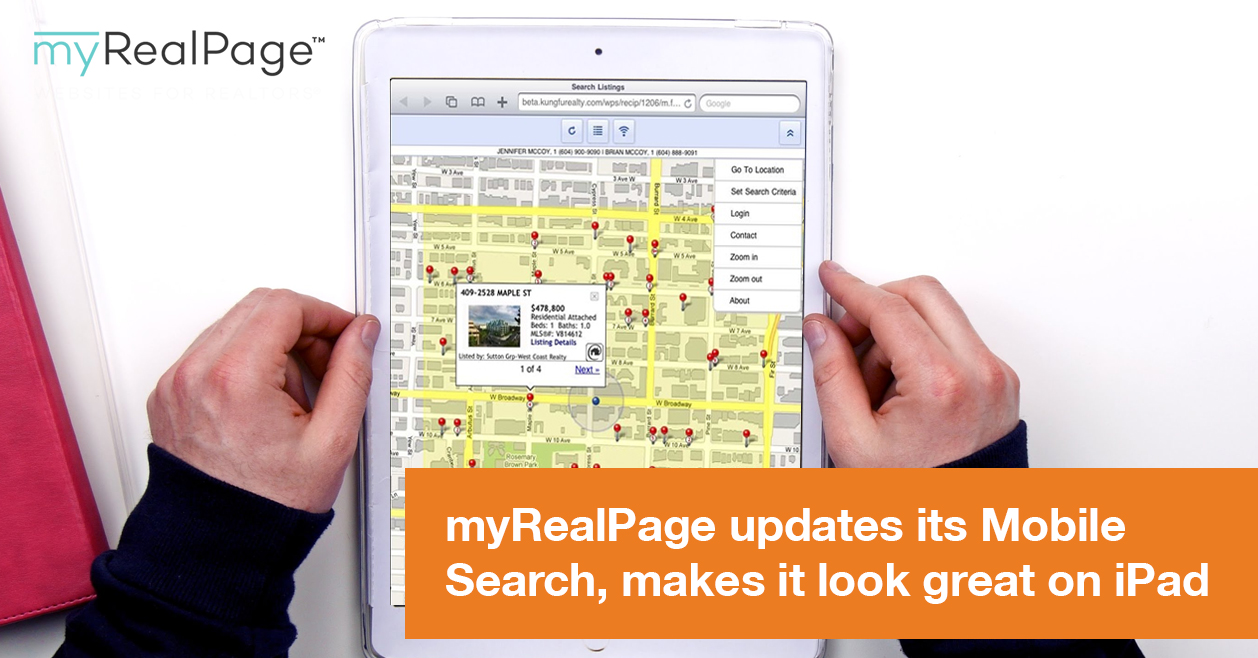 We are very pleased to release an update to myRealPage Mobile Search which, among other things, includes support for the new device on the block: Apple's® iPad™. The updated mobile search now sports:
more polished user interface, with pin icons for better visibility, including number of listings on each pin
list view of the found listings for better browsing
criteria form that allows setting basic restrictions, such as price, property types, bedrooms, etc.
better Virtual Office Website integration for regions that have VOW but don't offer Reciprocity
better integration with custom mobile websites, including customizable CSS and mobile icon
support for iPad™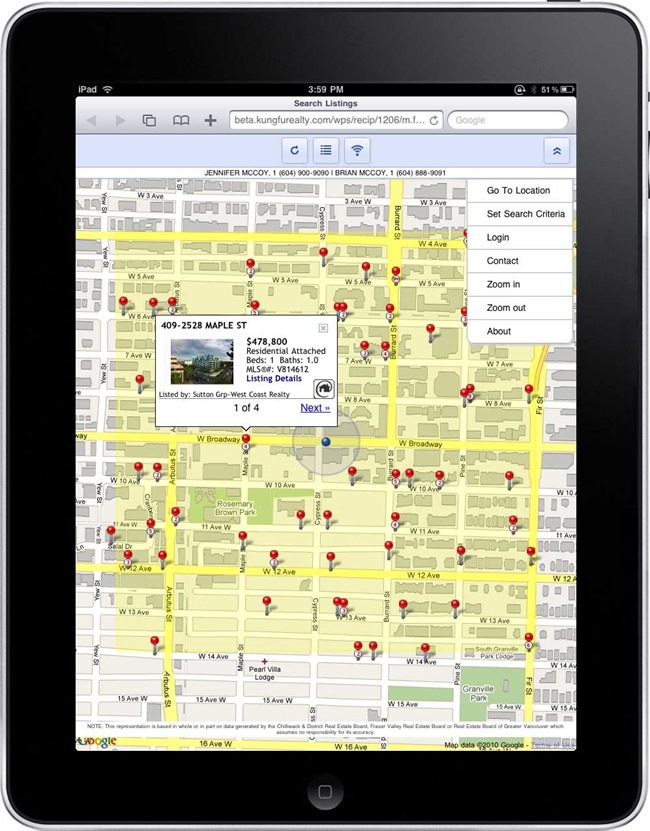 Now, if someone comes to your website via an iPad™ and navigates to the Google Map Search form, our system will automatically recognize that and, instead of showing the interactive Google Map Search, it will show a link to the iPad™-optimized IDX to give your visitor a better search experience. Your visitors can still continue to use traditional non Google Map forms to search for listings, if they wish.
If you would like to see this new update, simply navigate to: [yourdomain.com]/m or [yourdomain.com/ipad
We have gone to great lengths to make the user experience of viewing your listings on the iPad™ as enjoyable as possible: we have eliminated, where possible, references to Flash and made the listing page size fit best the iPad™ screen resolution. This product is still very much a "work in progress" but we are very pleased with the way it's shaping out.
The best way, of course, to experience how this product works on iPad™ is to try it yourself; if you don't own one, why not try it at your local electronics retailer: simply enter your [yourdomain.com]/m URL into Safari and see what happens!
Do you have feedback for us? We want to hear your thoughts: leave your comments here or drop us a line to support@myrealpage.com