MyRealPage VOW moves closer to Reciprocity, new search forms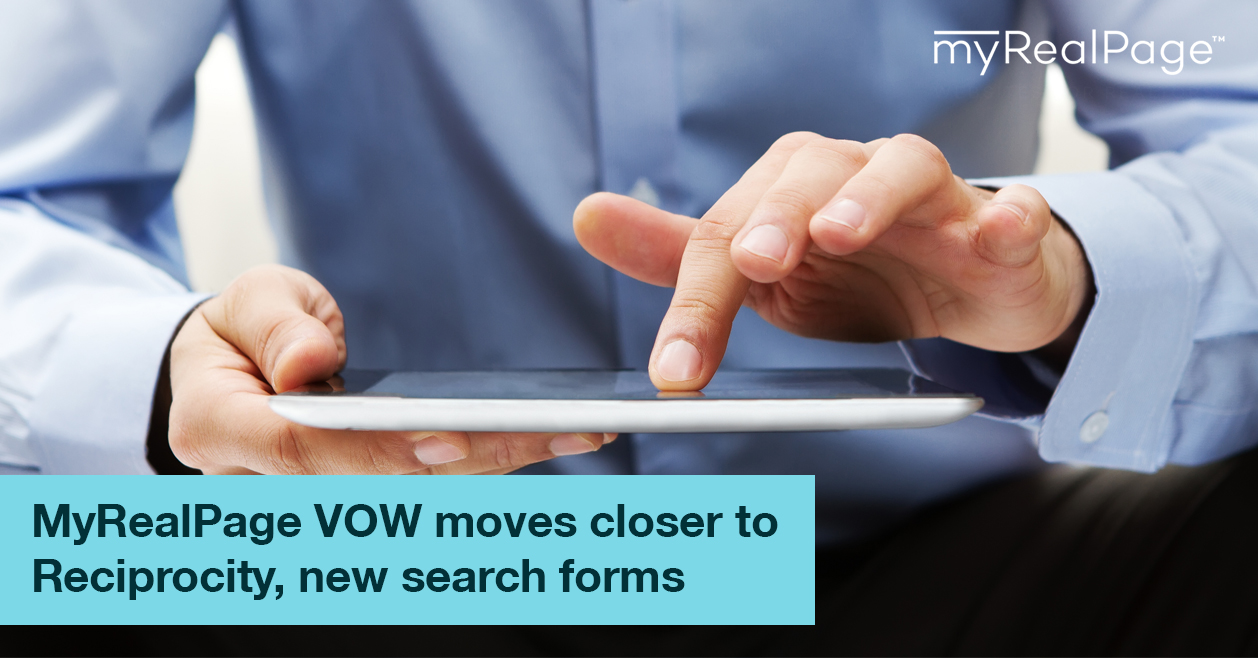 We have updated the Listings system to bring the rich VOW tools, including signup and login closer to the Reciprocity. Now, the VOW toolbar is permanently visible in all Reciprocity pages and the information and behavior in Reciprocity pages changes to VOW if the user has signed in to use VOW. We believe it makes more sense from the web visitor's perspective to be able to access the same resources as the anonymous Reciprocity user, but with the benefit of the rich tool set that's available to a VOW user, such as the ability to see more information and more up-to-date listings (depending on the region), save searches, organize and annotate favorite listings, be notified about market changes in the saved searches, etc (by the way, VOW users can even send listings to their friends and family who will be able to see the full listing information without themselves logging in).
This listing update was implemented with the focus on optimizing the lead conversion paths in MyRealPage listing pages.
We have also released new search forms for the Greater Vancouver, Northern BC and Fraser Valley regions. The new form available to all three regions is the "Simple" form. It consists of traditional form controls and may be more attractive and comprehensible to some web visitors who prefer traditional controls over the new Web2.0 like features which can be potentially confusing. We have also packaged Google Map Search forms, with their "draw your search on the map" capabilities, for Northern BC and Fraser Vallery for those who do prefer "rich" search interfaces.
It's important to note that these forms can now be fully used by both web visitors to save their searches as well as by MyRealPage customers who would like to create Predefined searches. The flexibility of MyRealPage Listings system truly comes to light when it becomes clear that any available search form in all of the regions we service, can be turned into a Predefined Search, saved, and then linked to from anywhere on a website; and then edited if needed.
Read the official announcement on MyRealPage Company Blog.
More updates are on the way; stay tuned!