myRealPage welcomes EquusEstates.com by Cheryl Dewson and Telf Maynard
We are very happy to welcome Cheryl Dewson's and Telf Maynard's EquusEstates, a website dedicated to buying and selling equestrian properties throughout BC. This very distinct website boasts a refined and unique look, custom designed by the good people at www.debruyndesign.com.
Cheryl and Telf decided to migrate this website to myRealPage from a different provider. However, they wanted to retain the look of the website while taking advantage of the many great features that myRealPage's web and listing platform has to offer. We were able not only to quickly reproduce the entire template using myRealPage's Custom Layout support, but also managed to sort out a slew of previously manual processes that are now either fully or almost fully automated using myRealPage tools.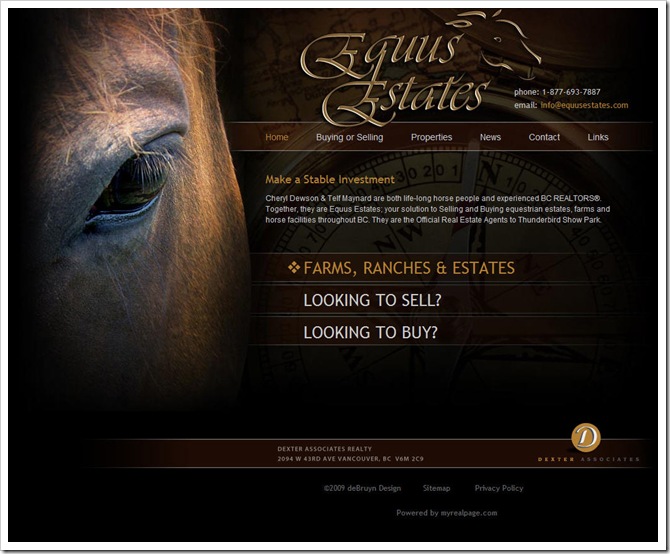 If you currently have or would like to create a custom designed website and wish to try out myRealPage, drop us a line to sales-at-myrealpage.com .