myRealPage welcomes Joe Fayner of www.joefayner.com
We are happy to welcome Joe Fayner of http://www.joefayner.com to myRealPage. Joe is a veteran REALTOR®, specializing in Vancouver West Side, False Creek, and Kitsilano real estate. A long time customer with a different website provider, Joe decided to make a switch to myRealPage as he found our websites to have the level of functionality he was looking for. We helped Joe implement his look-and-feel vision for the website and we also managed the migration of his site to ensure that his SEO didn't not suffer in the process. Joe also migrated and added a variety of Predefined Searches targeting the real estate locations and properties he specializes in: all at no additional charge as part of the regular myRealPage website+listings subscription.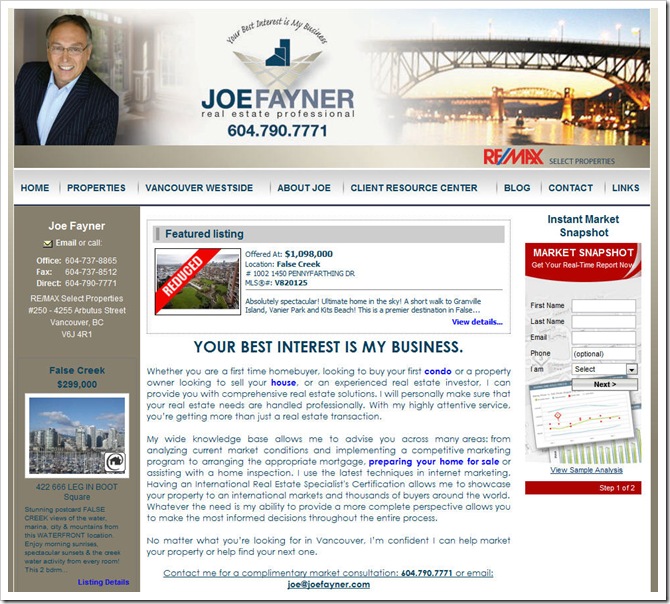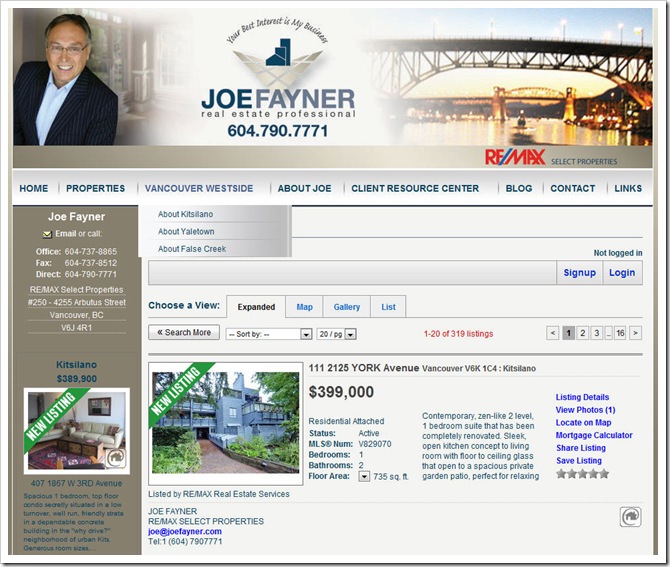 If you have a custom website or would like to build one, you can easily host it with myRealPage; drop us a line at sales-at-myrealpage.com. Our web and listings platform was designed to achieve a very customized look and feel. If you are already working with a graphic designer or a web developer, they can simply package and upload your custom design to our platform: we'll be happy to help with the process.