New Feature: Idea Pages and new set of blocks!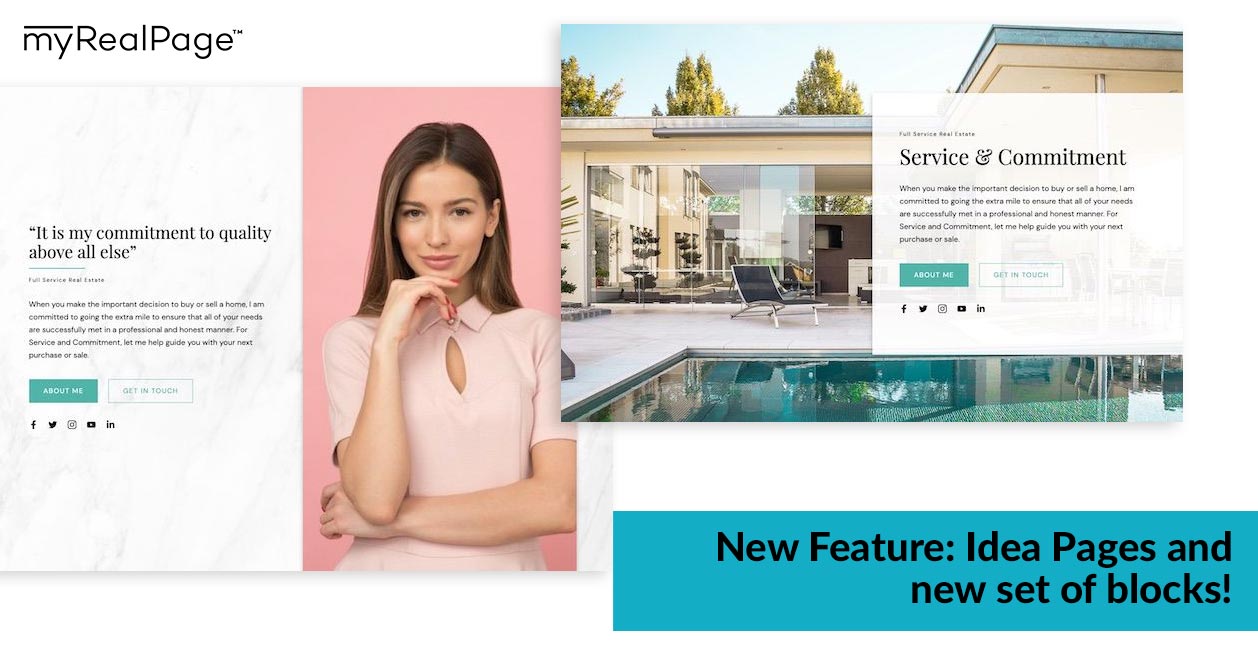 Have you ever tried to create a new page for your website? It's hard to stare at a blank page and think about how to get started. To avoid this, we've created a brand new concept within the real estate website design industry: Introducing Idea Pages!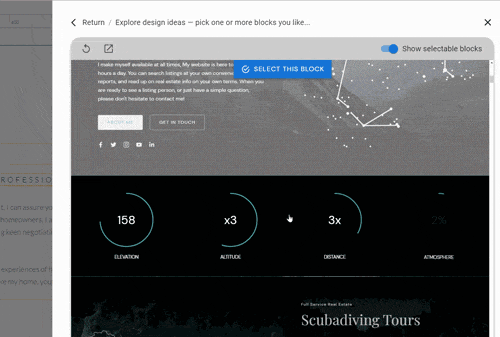 This new tool lives within our block picker. We've made it super easy for you to build a page from a predefined set of blocks. We've gone even further and grouped blocks that look good together. 
If blocks were equal to taking a look at your closet, idea pages would be equivalent to full outfits!
When choosing a block, you now have the option to click the "Explore this block's ideas" to take a look at how to combine this block with others. Not only can you see the ideas, you can also pick the blocks from the ideas page and bring them to your new page! 
Eliminate all of the guesswork when creating your real estate website. We humans are very visual and we often don't know what we need until we see it. So go into your blocks page now and click the block's ideas button to get inspired. That new "About Me" page or "Team" page you've been thinking about can be created in a breeze!
We've also launched a new set of over 20 blocks to choose from. 
So what are you waiting for? 
Start creating your website with myRealPage. 
Are you a current client? Then move to blocksCMS.
Are you a new client? Then learn more about what blocksCMS can do for you.