New Feature Release – Listing Map Display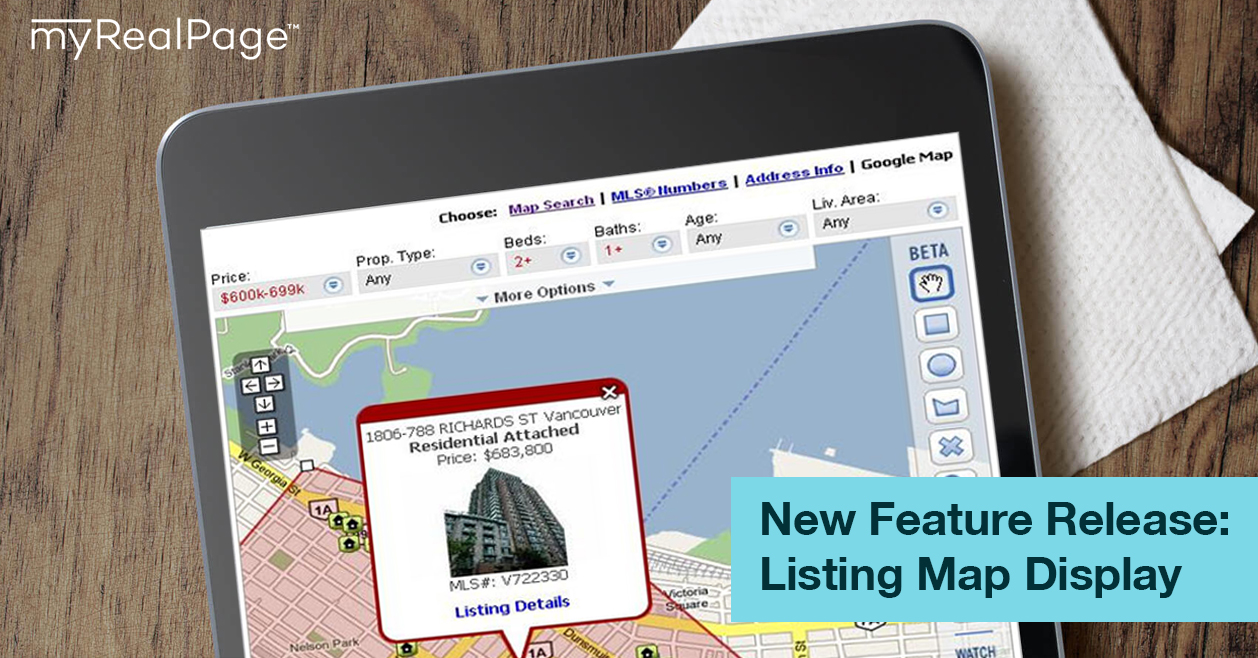 We have added a new feature to the Google Map Search in our listings product.
Now, in addition to seeing Listings that appear 48 hours in advance of MLS.ca, with 333% More Listing Information, your prospects can now see listings on an Interactive Google Map.
After performing a search, the prospect is given an option to "View Listings on Map". Listings will be displayed as markers on the map. When a marker is selected a popup balloon, with a Photo and Basic Listing Information is displayed. Full Listings details are available by selecting "Listing Details".