New Multi-Listing Roll showcase: great animations and transitions for your listings without Flash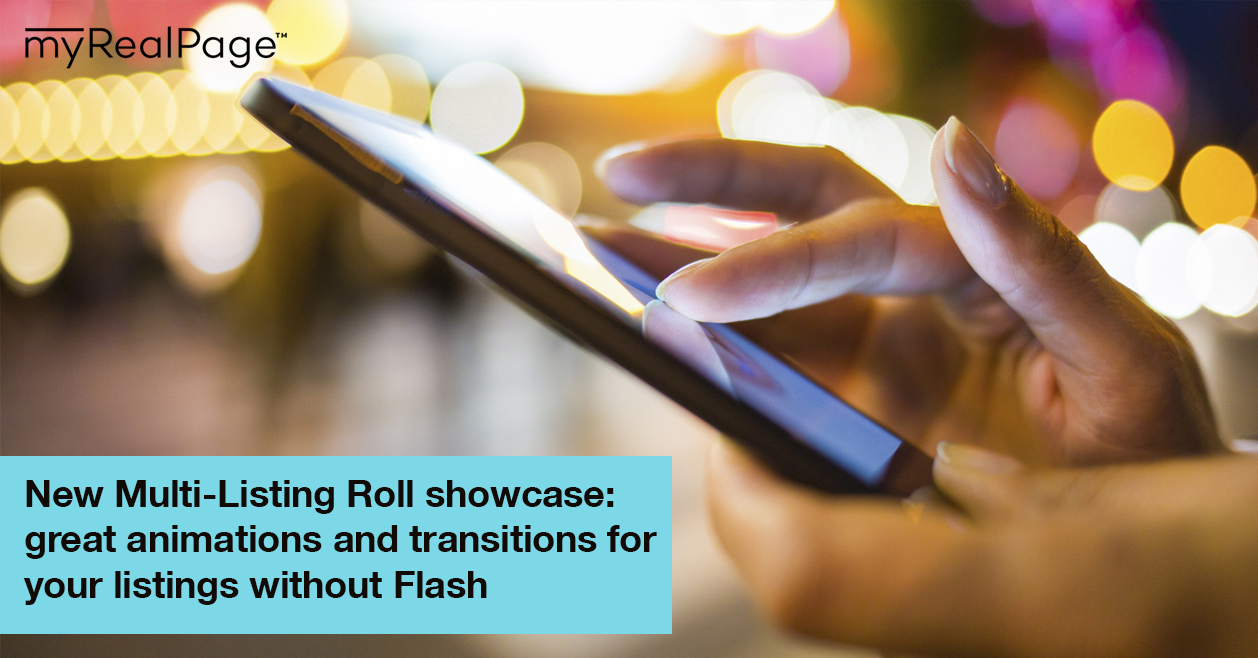 Hot on the heels of the Image Banners that use no Flash, myRealPage is pleased to announce a new Multi-Listing Roll Showcase: a banner like showcase that creates great effects and animations for your listings. And because it's not using Flash, this showcase will display great on iPhone or iPad, and even run lighter on regular pages.
Multi-Listing Roll Showcase supports:
Rotation (animated fading transition among photos)
Sliding (left, right, up and down, including an optional bounce effect to simulate gravity)
Simple random photo selection
And, as is the case with all other myRealPage Listing Showcases, you can pick whatever source you like for the photos: your own listings, your office listings, one of your predefined searches, or even hand-picked listings by MLS® numbers. You can also specify how many photos per listing to use in the showcase. (Oh, and we'll even show the necessary symbols and listing brokers as necessary by your local real estate board).
Oh, and yes, you can use this showcase if you have Listings-Only subscription with myRealPage, so it can run in your own website outside of myRealPage.
Give it a try and let us know what you think by leaving a comment here or dropping us a line to support-at-myrealpage.com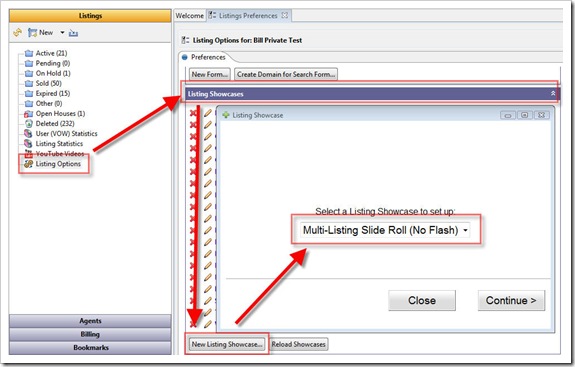 — Brought to you by myRealPage.com