New Real Estate Website Themes: Meet Jensen and Winston!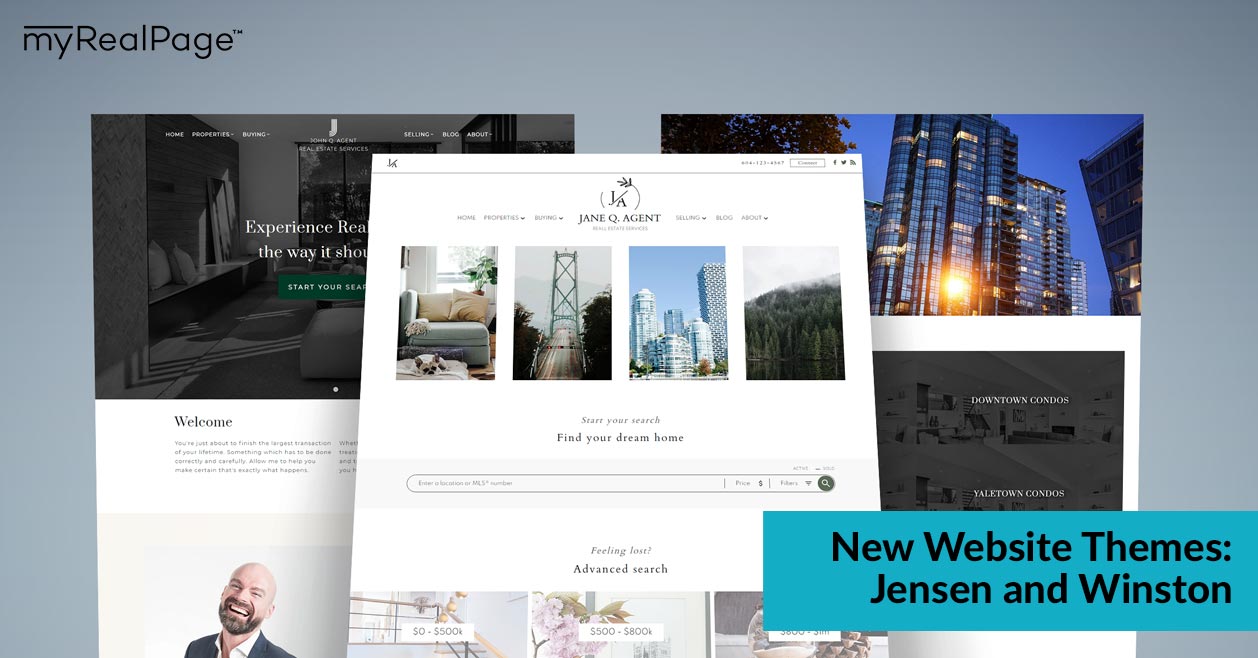 myRealPage is proud to announce that we've recently launched two new real estate website themes! Jensen and Winston are our newest themes.
A very airy and spacious theme that's easy to navigate. Usually caters to the modern and up-to-date real estate agent who wants to find a website that matches with the modern and minimal lifestyle that defines him or her. With plenty of call-to-actions in the header and middle of the page, this website design is ideal for someone who has defined their property types or areas they want to feature. Great images and a video background near the footer complete this masterpiece!
Super-sleek and strong vibes capture you from the very first glimpse of the website design. Strong usage of images and the perfect balance of line height and font size capture you. Full-screen featured listings? Check. Predefined area links with filters by price range? Oh, there it is! This theme is geared towards that REALTOR® who knows what he or she wants.
If you're a current myRealPage Customer and want to use any of these new themes, they're available right now for blockCMS websites. Do you have any questions or inquiries? Please feel free to contact our support team, and we would be happy to assist you!