New Themes Are Coming! Even More Beautiful Designs For Your myRealPage Website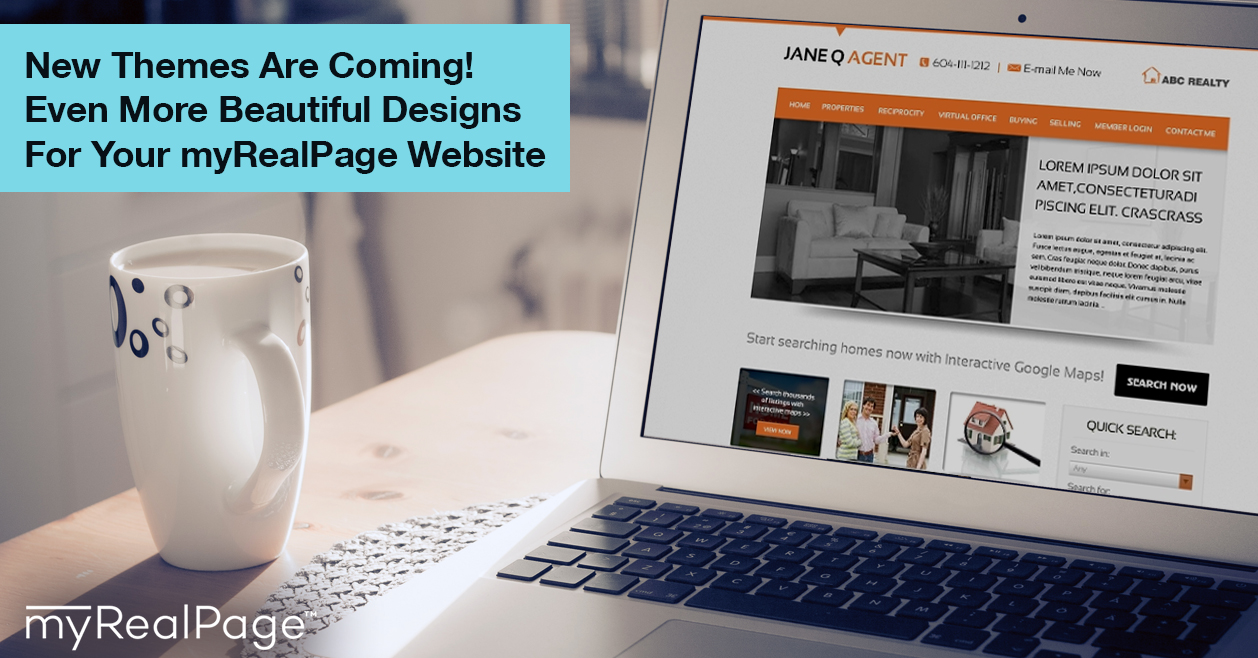 We are very excited to announce a new collection of themes (or as some refer to them – templates) are coming soon!
There are 12 new themes in production with the first three to be launched in the next few weeks with the balance to follow over the next three months. Our goal is to continue to ensure you not only have a quality website but an attractive website too!
Over time myRealPage has added new themes but this will be our biggest push yet. We now have dedicated staff whose primary role is creating new themes. Not only new designs but niche themes, new functionality never seen built right into themes and progressive design once believed impossible in a "template".
In the short term you can expect the gradual roll out of 12 – 15 themes and in the new year we will begin roll out of niche and speciality themes.
You saw a sneak peek of one of the upcoming themes above and there are a few more below. These are not the absolute final designs but they do give you an idea of what is coming.