"ON HOLD Listings": a quick convenience to keep your solds up to date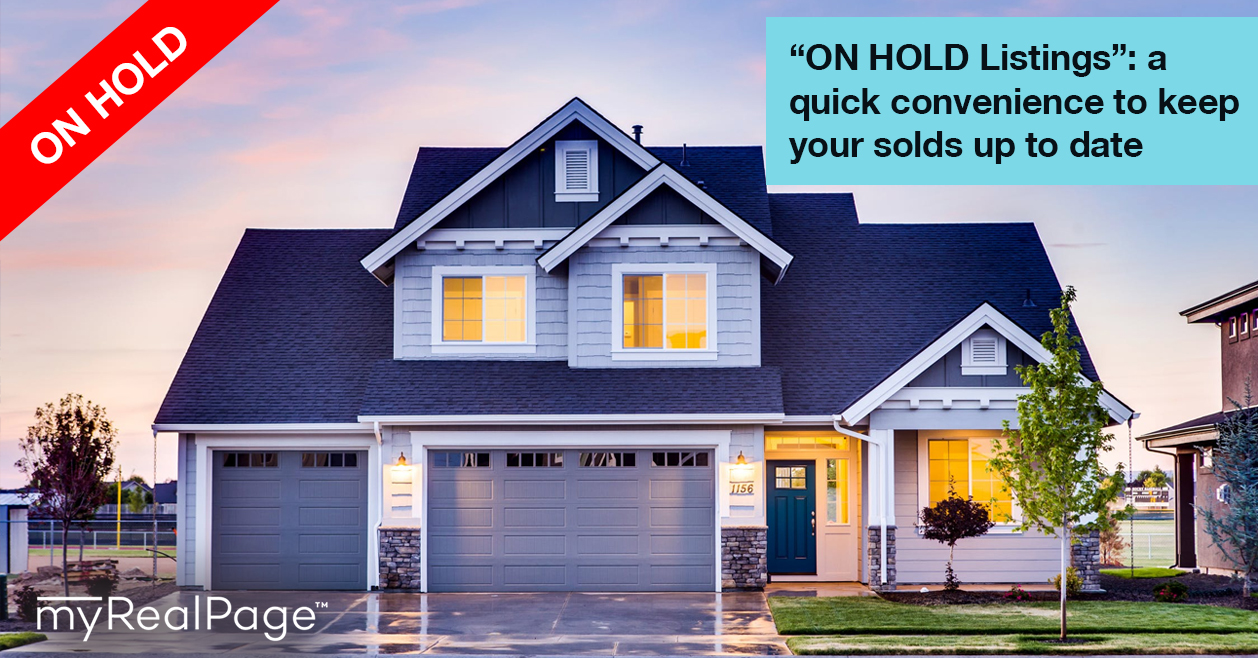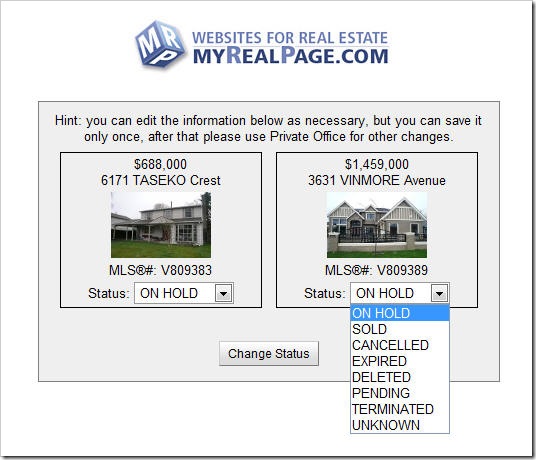 If you have seen a subject line like the one above, you should read this post.
A Little Background
MyRealPage works with local Real Estate Boards to bring your listing information automatically into your website. However, each Real Estate Board follows a different set of rules and we often need to work around certain limitations, in order to offer a consistent user experience to our customers.
One such limitation is introduced by some Real Estate Boards who limit 3rd party access to sold listing information.
What Happens In Our System
What this means is that  when a listing changes its status in the Board's database from "active" to "sold", it simply disappears and the change is not communicated to our system. We are able to determine which listings disappeared but we are not able to say why: i.e. whether the status changed to "terminated", or "expired", or the listing was simply deleted for whatever reason. In some Real Estate Boards, such as Greater Vancouver, this rule was introduced after we had had access to sold data and had been keeping our customers' listings' status up to date.
The Solution
In order to alleviate the effect of this restriction on you and to make it easier for you to still continue keeping your sold listings up to date, we rolled out a new email notification system that will send you an email when we find that some of your MLS® listings have changed status.
We mark these listings "ON HOLD"; and your email will include a link to a page which will allow you to quickly set the new status for your listings: no need to login into the Private Office – you can do it all right from your email. Given all the above, you should still be aware that each Real Estate Board has its own rules and regulations regarding the display of sold listings; please make sure that you are in compliance with those rules when you display sold listings.
If you have suggestions or feedback, drop us a line at feedback@myrealpage.com or comment below.