Paul Eviston launches a customized myRealPage Real Estate Website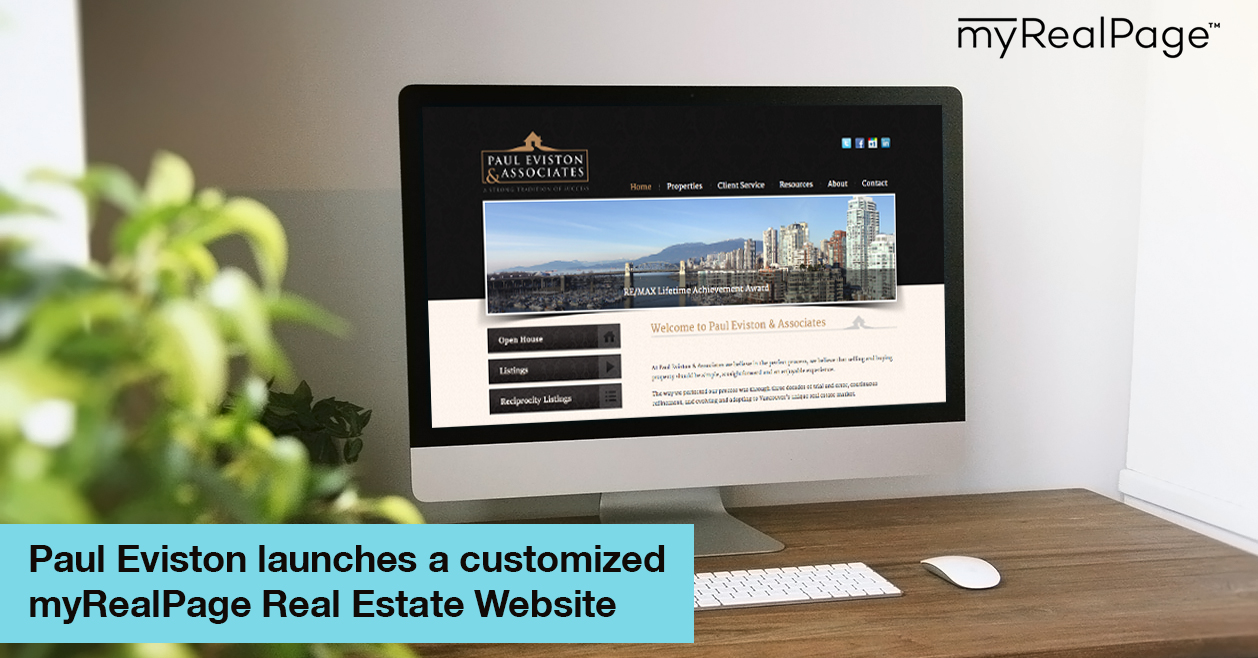 With over 25 years in the business, Realtor® Paul Eviston continues to innovate and this time he has prepared a new Real Estate Website with the help of Real Estate Website Designers SplitMango.
The website has a clean and crisp look with clear call to actions and great and simple navigation. The site also features a great sidebar search on all if it's subpages that's super easy to use making listing searches a piece of cake.
Great job Paul Eviston with this new website. Let us know how the site performs.