REALTOR® Website Spotlight – BC Home Group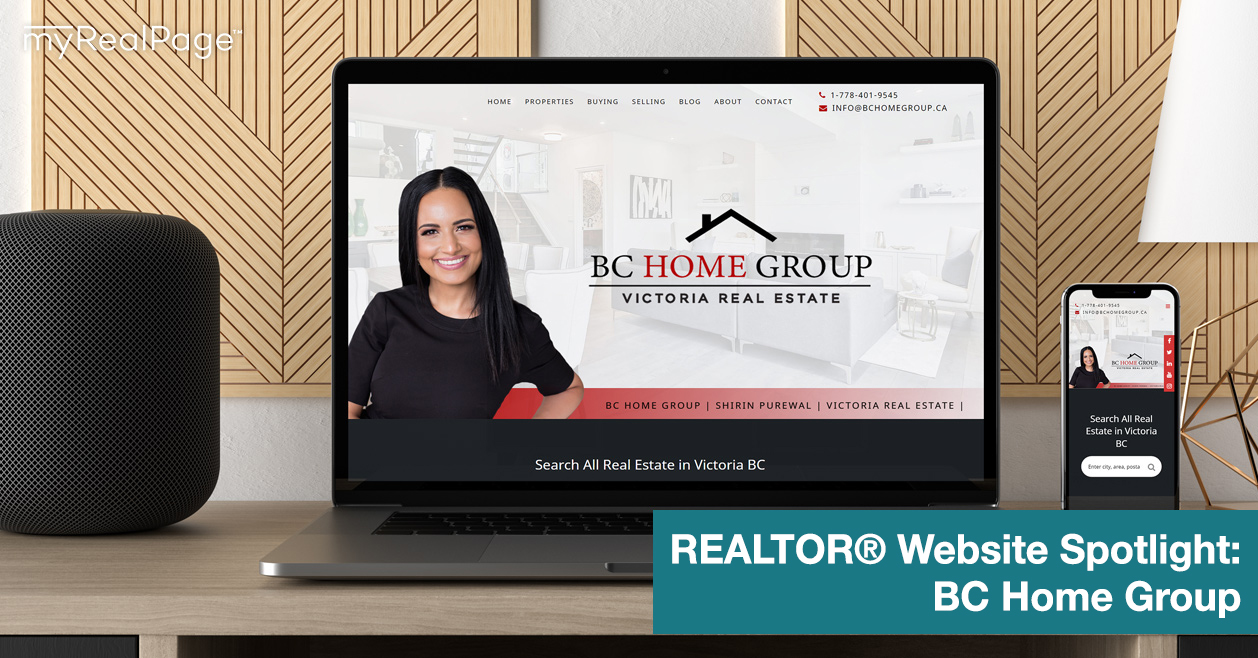 Representing the city of Victoria, Shirin Purewal's real estate website is impressive and provides users with a seamless experience, and helps them navigate the site and view properties with ease. The homepage alone delights visitors with an array of options to explore, while combining other elements to compliment such as strategic call to actions and video. Whether you are looking to buy, sell or look for homes in the area, the branding integration and professionalism brought to you on this site makes it a walk in the park to find what you're looking for.
Proudly powered by myRealPage.
Be sure to check out other amazing client websites we've featured!
ABOUT ME SECTION: Unique Layout & Presentation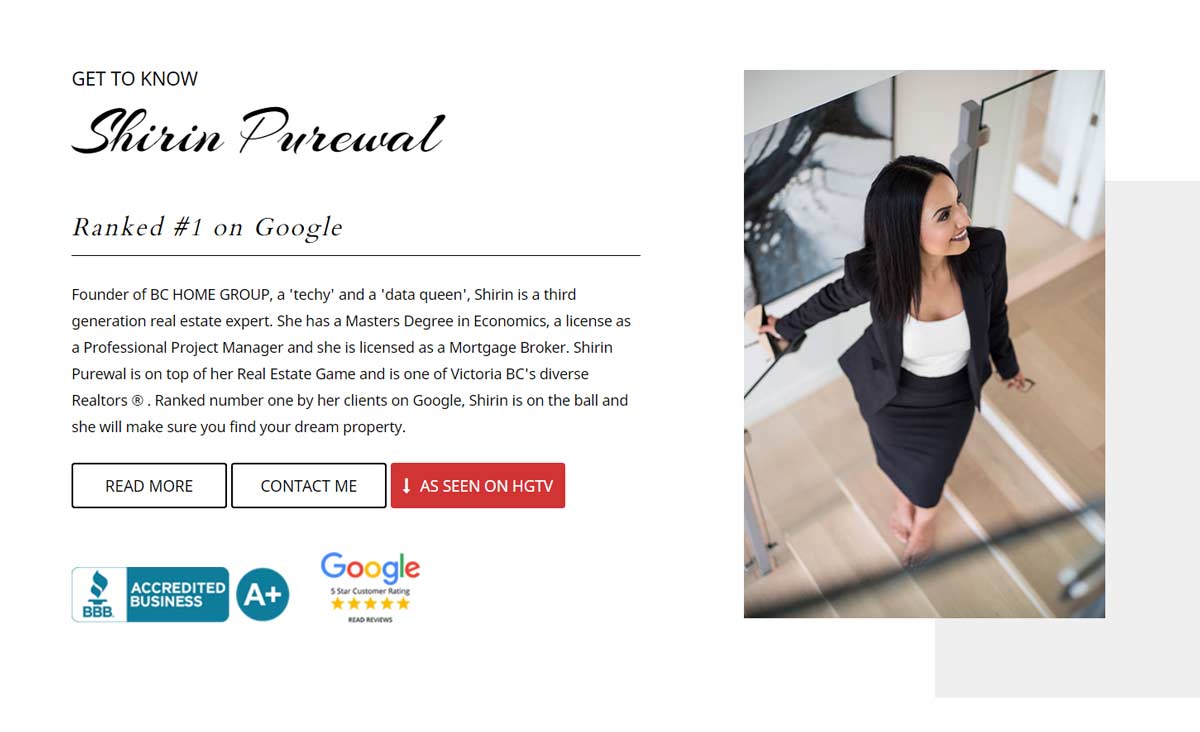 PREDEFINED SEARCHES: Display A Variety Of Searches For User Engagement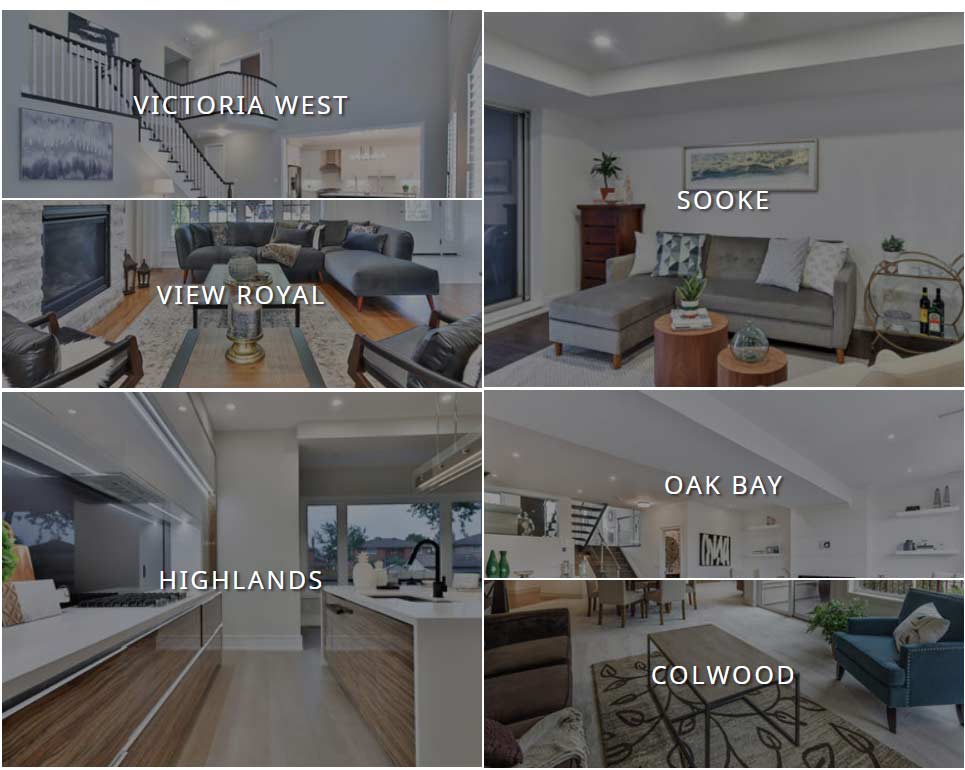 CUSTOM INNER PAGE DEVELOPMENT: Build Niche Pages Highlighting Areas of Interest