REALTOR® Website Spotlight – Kathy Liu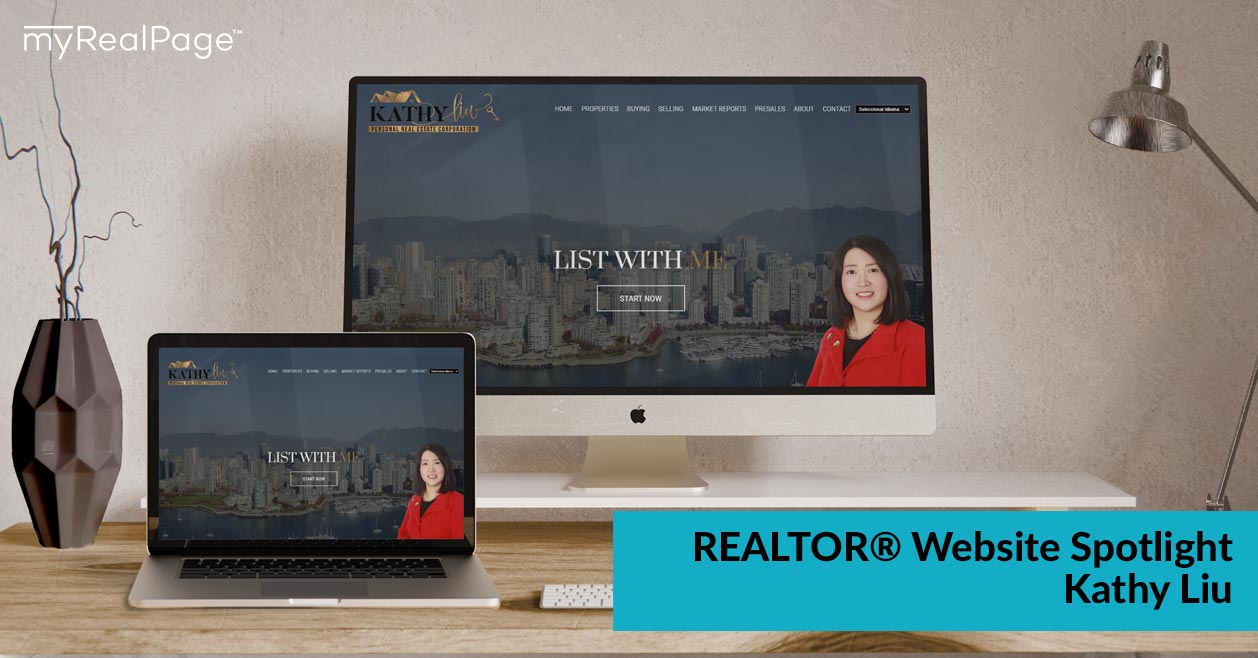 Time for a refresh? Here's a great way to take your existing myRealPage website to another level. Kathy Liu's website is a perfect example of taking a basic theme and giving it an uplift with integrations that include branding, colours, social media, and more! With a quick turn around time, Kathy is able to now have confidence with showcasing her website to her clients. What are you waiting for? Learn more on how you can start today with our special offer, available now for a limited time.
Be sure to check out other amazing client websites we've featured!