REALTOR® Website Spotlight – LeRoy Warden & Associates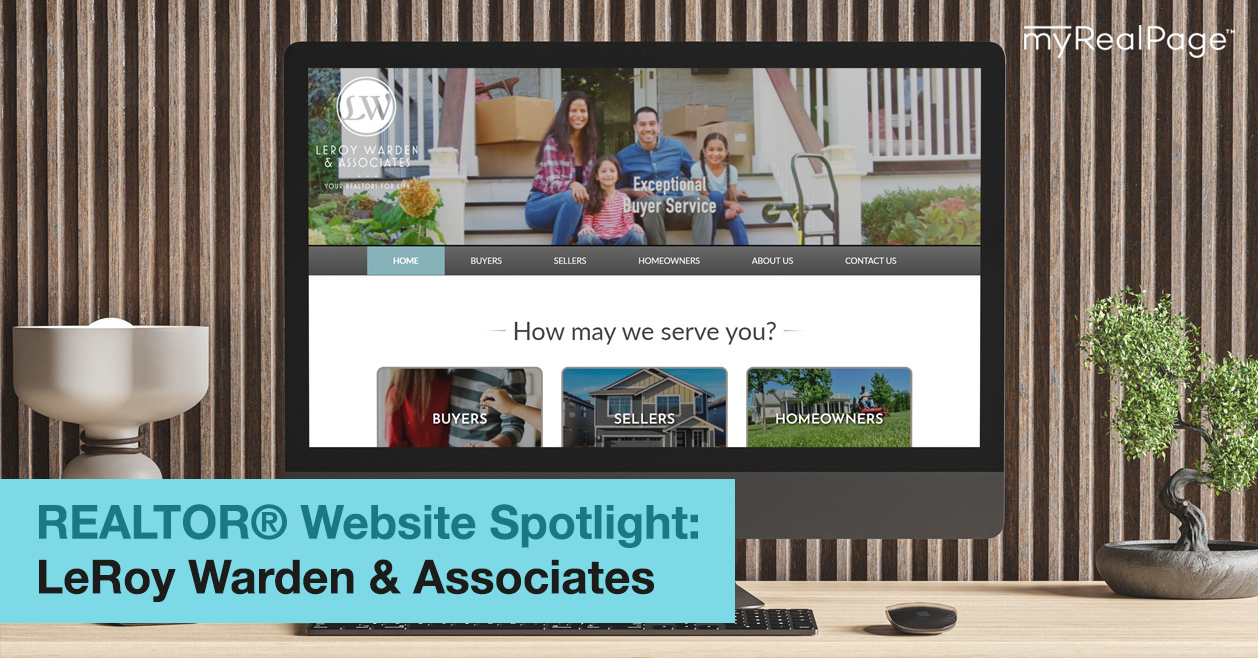 Representing the beautiful neighbourhoods of Edmonton, LeRoy Warden's Edmonton real estate website is informative upon first glance, providing users a seamless experience to navigate and view listings with ease.
The homepage alone delights visitors to an array of call to actions to distinguish & direct visitors to where they need to go, while combining other elements to compliment such as featured services and stunning images and videography.
Whether you are looking to buy, sell or look for homes in the area, the branding integration and professionalism brought to you on this site makes it a walk in the park to find what you're looking for.
Be sure to check out other amazing client websites we've featured!
CALL TO ACTION: Bold & Captivating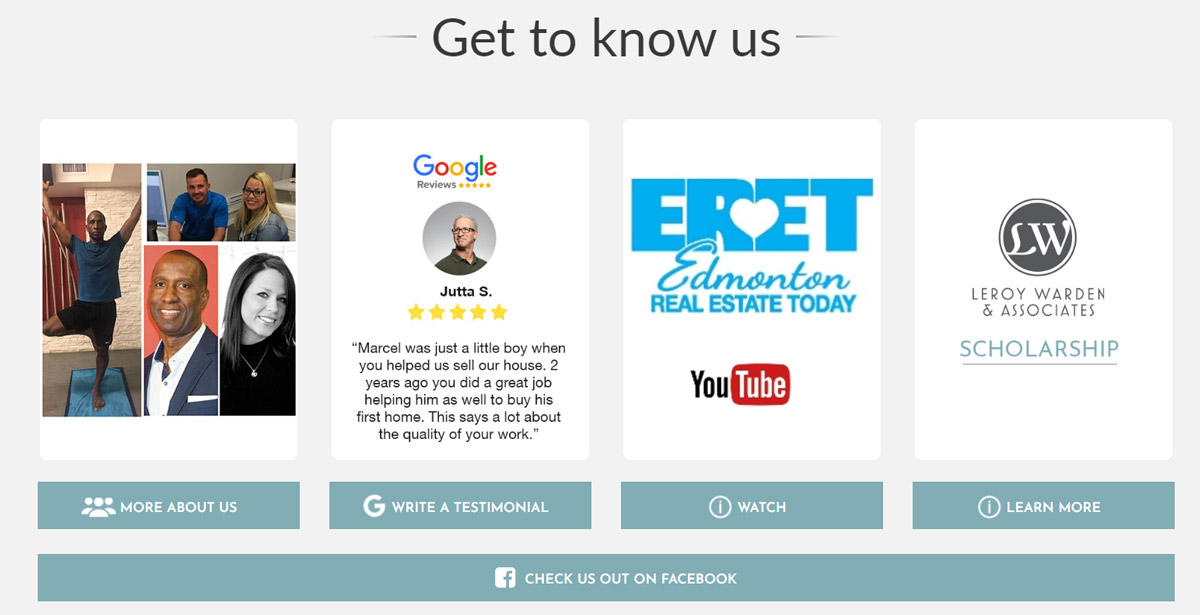 SEARCH BY PROPERTY TYPE: Specific Niche Areas For Your Clients

CUSTOMIZED TESTIMONIALS PAGE: Stylish & Unique