REALTOR® Website Spotlight – Nick Van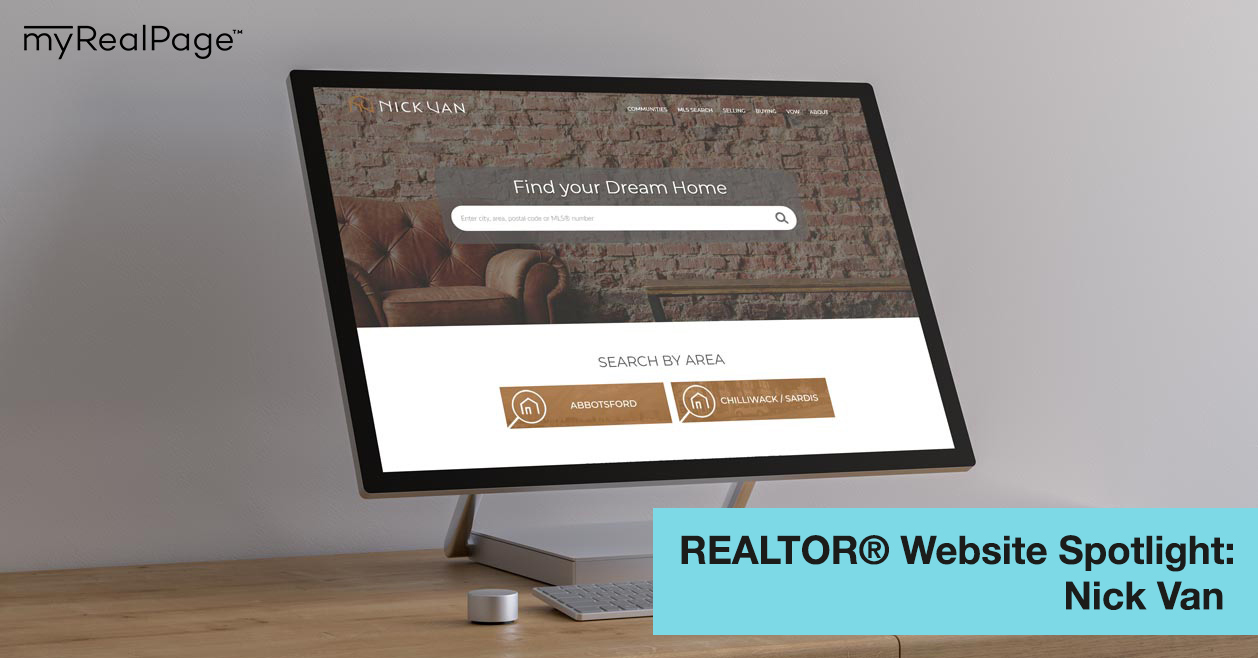 Representing the beautiful neighbourhoods of the Fraser Valley, Nick Van's real estate website is informative upon first glance, providing users a seamless experience to navigate and view listings with ease. The homepage alone delights visitors to an array of communities with fluid transitions between property types & price ranges, while combining other elements to compliment such as featured services & testimonials. Whether you are looking to buy, sell or look for homes in the region, the branding integration & professionalism brought to you on this site makes it a walk in the park to find what you're looking for.
Be sure to check out other amazing client websites we've featured!
COMPREHENSIVE COMMUNITY SEARCH: Create Specific Niche Searches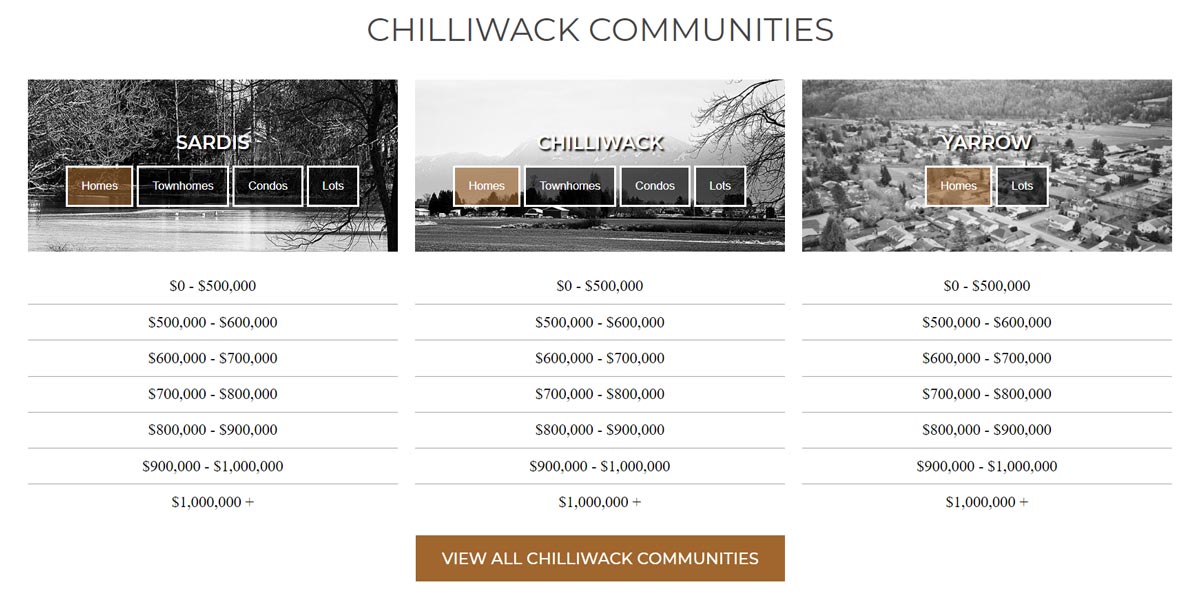 OUR SERVICES: Share Value Proposition Aesthetically

CALL TO ACTION: Prominent & Bold