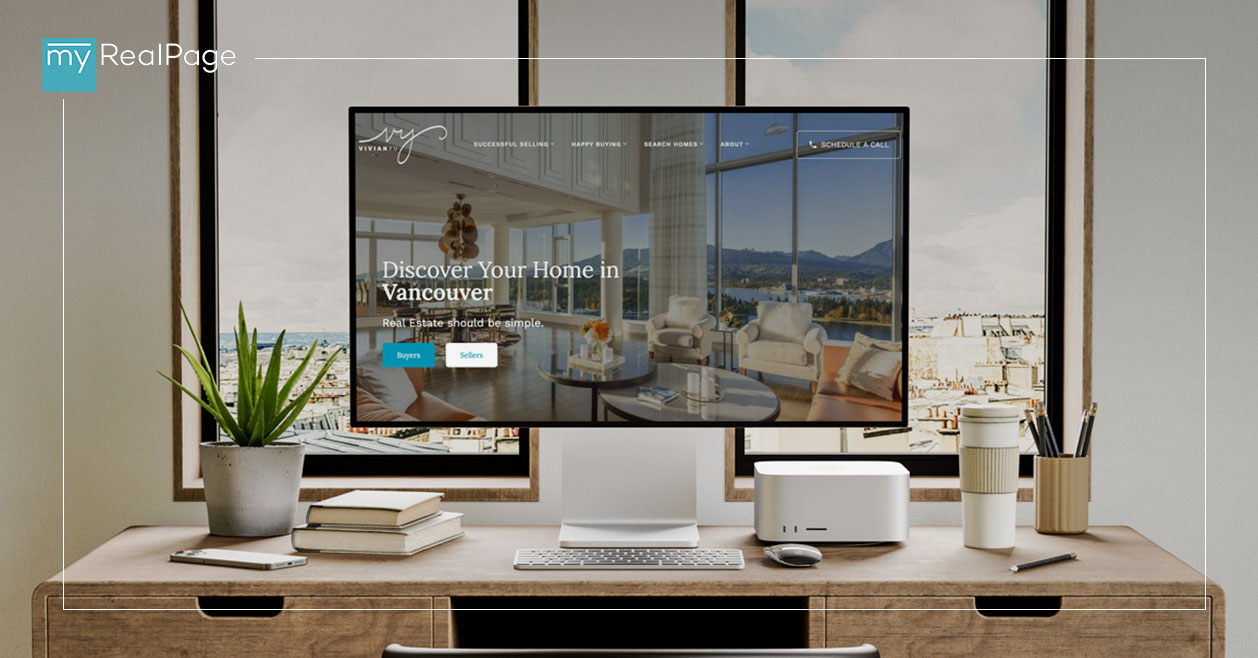 Feel like your website needs a revamp? Get started today with myRealPage design solutions to help change that around. Check out the latest addition to the myRealPage design catalogue: https://vivianyu.ca/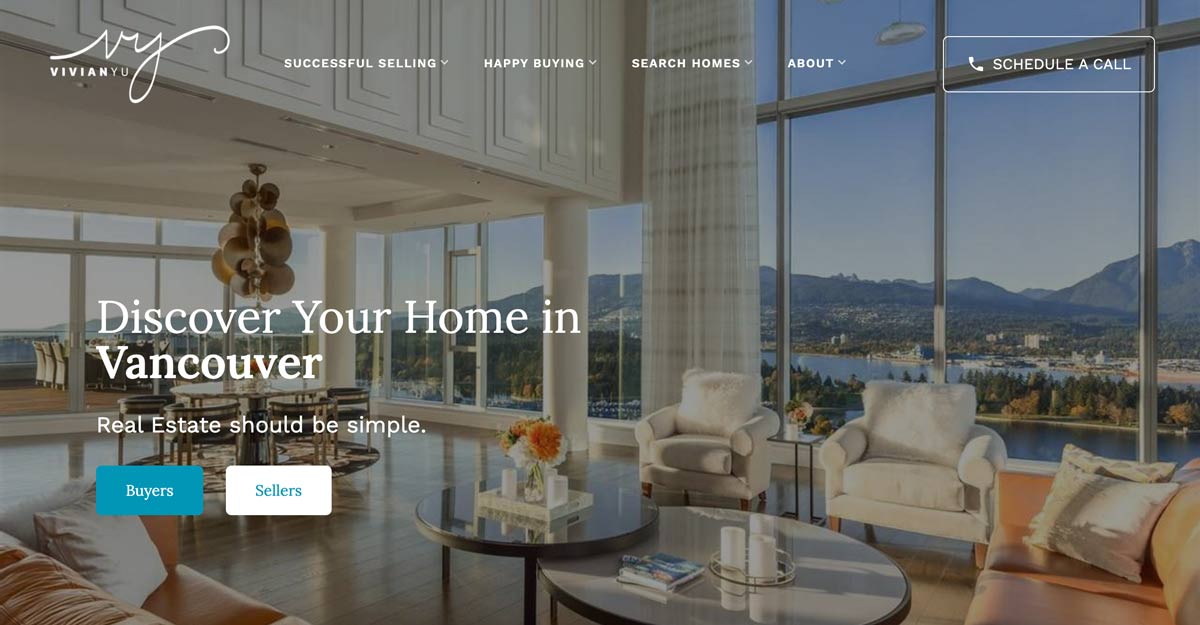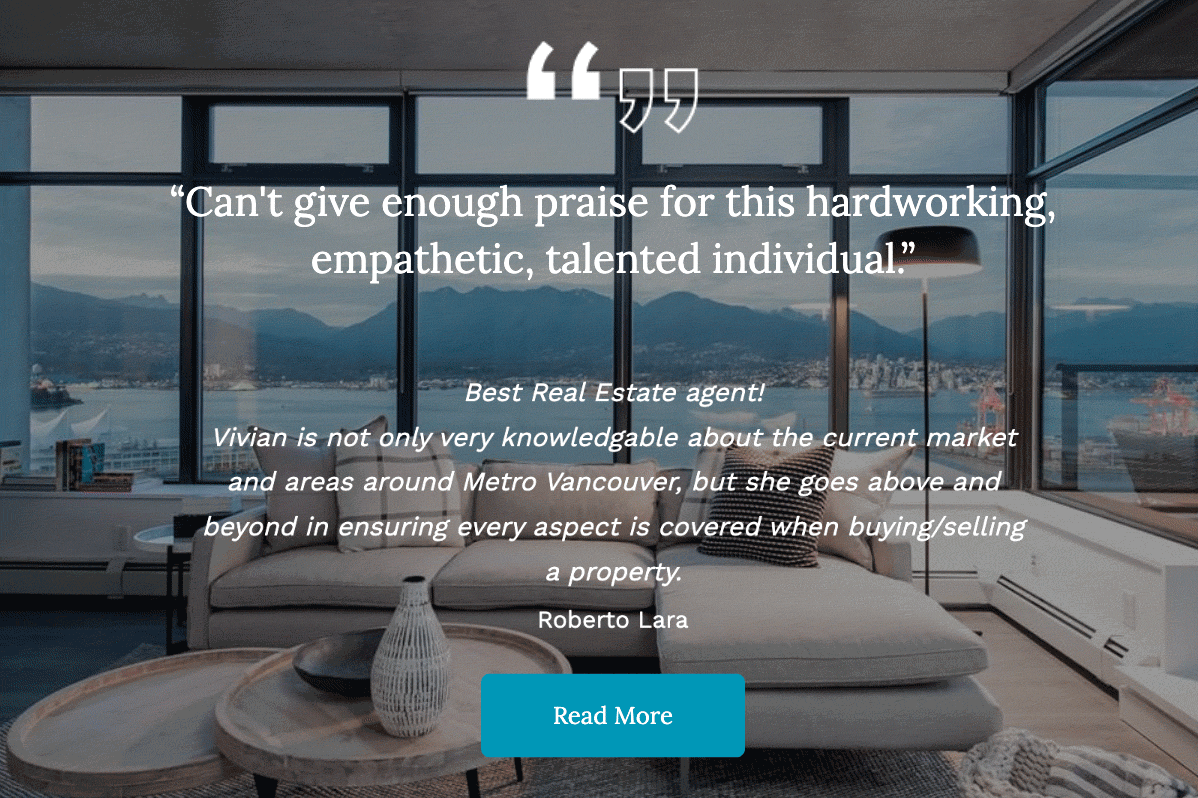 A great example of positive social proof, testimonials are essential for your website because they help potential buyers or sellers overcome any objections they might have before engaging with you. After all, online product reviews can increase conversion rates by 270%!


Who is Vivian Yu?
Based in Vancouver, is a Top 1% industry award-winning real estate agent. Vivian Yu has a proven track record of client success. She's passionate about real estate and aims to share that passion with her clients by delivering an experience that they'll love.

Easy to Navigate Predefined Searches
Make it easy for visitors to your site to view all MLS® listings in the areas or niches you specialize. Choose the criteria for any MLS® search and it will execute as soon as a visitor clicks the link. For example, show homes in various price ranges in the neighbourhoods you specialize. Break them down further by type, bedrooms or any other MLS® criteria.