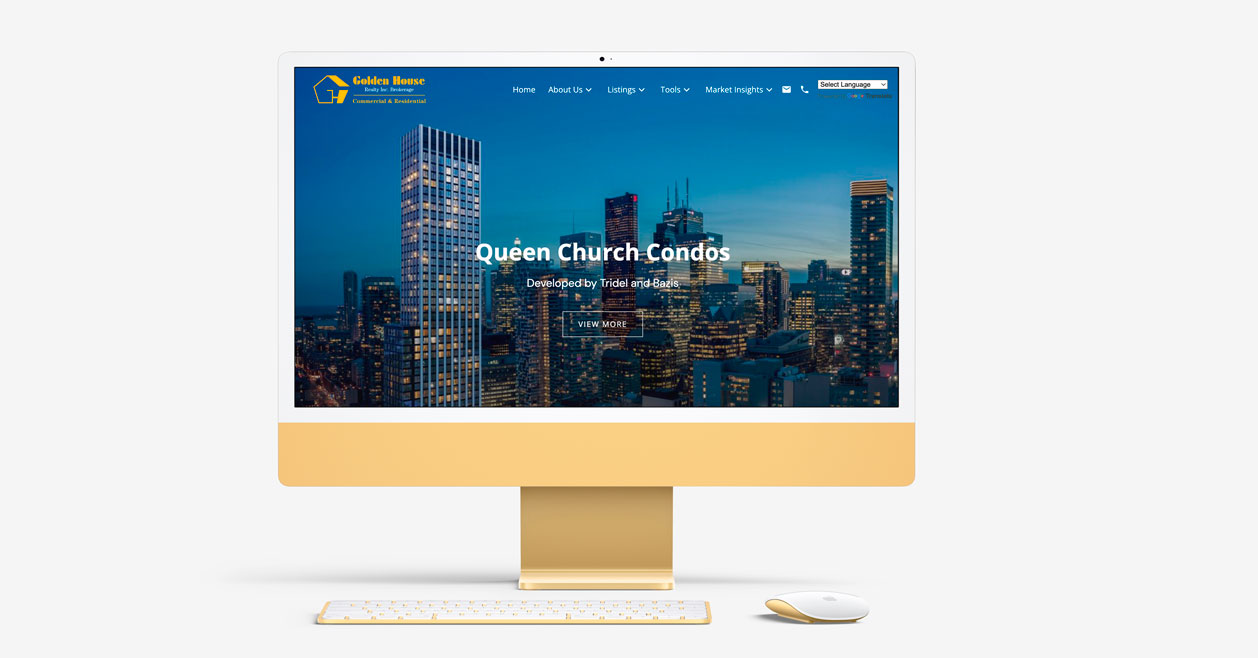 Get started today on your next website design project with custom design solutions tailored to you. Featuring one of our latest additons to our design catalogue is Golden House Realty
Golden House Realty | Toronto Real Estate Website
Showcasing the beautiful city of Toronto, Golden House Realty's website combines their branding with strong call to actions to help buyers & sellers with their real estate needs. Build a website today that helps you convert your traffic into leads with myRealPage's design team. Get a free consultation today.
Be sure to check out other amazing client websites we've featured!
Featured Building Banner Carousel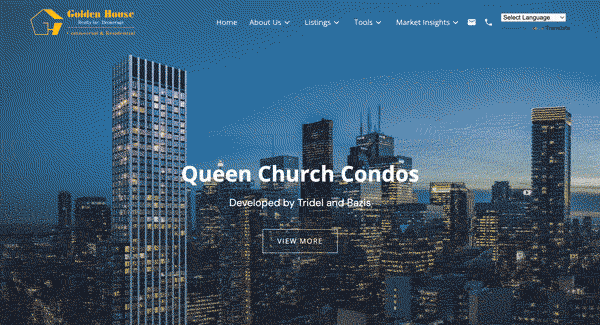 With the power of myRealPage, Golden House Realty can now easily create new development and project pages with ease. Become the go-to source for pre-construction of buildings and residential areas with these templates just right for you.

Showcase Market Stats
Use real estate market stats to attract both buyers and sellers. Before making any decisions, both buyers and sellers will need to be familiar with the real estate market in their area. Showing this type of easy to digest information will keep people coming to your website and contacting you for further help.