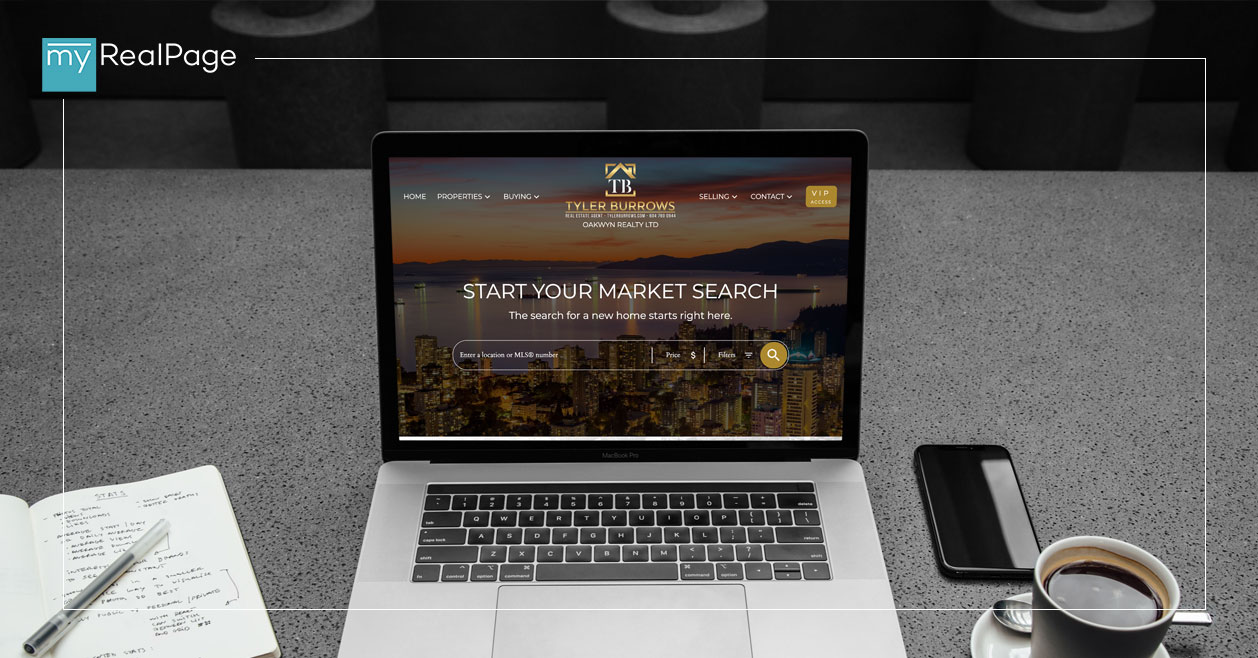 Looking for a website revamp? Get started today with a free consultation that can result in an eye-catching, easy to navigate website layout like we did with https://tylerburrows.com/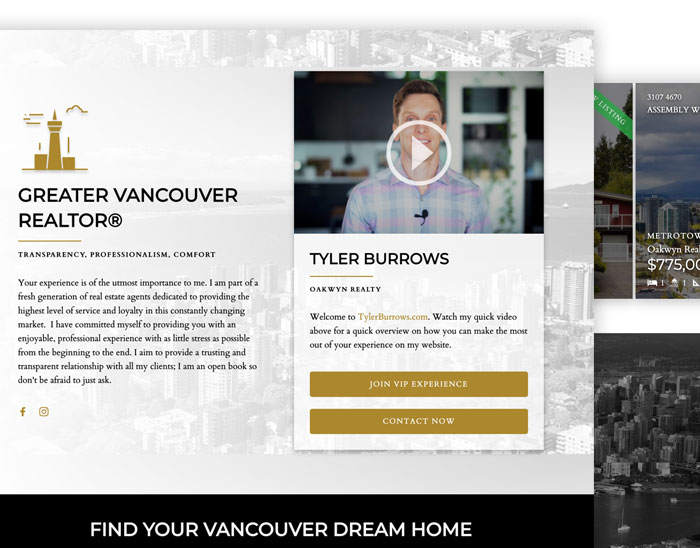 Beautiful Social Media Designs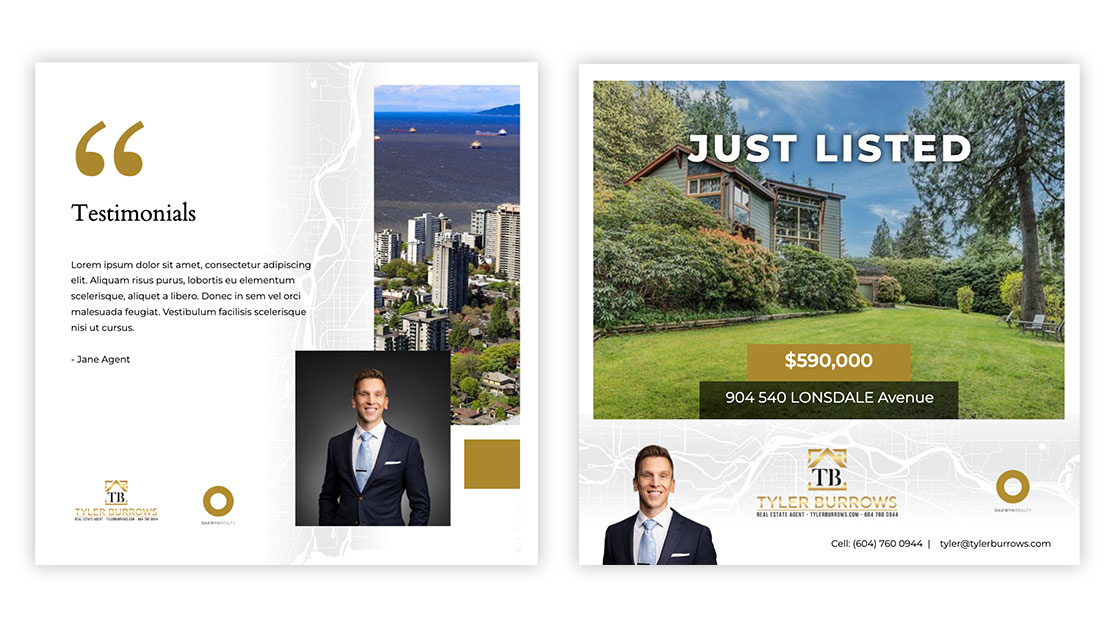 Not convinced? Take a peek at Tyler's new social media designed templates. By opting for one of our design packages, you're able to get added value without any additional cost to easily produce & replicate social media designs to market your new & sold listings, attracting more buyers & sellers to the table. Get started today to learn how you can take advantage of this tool.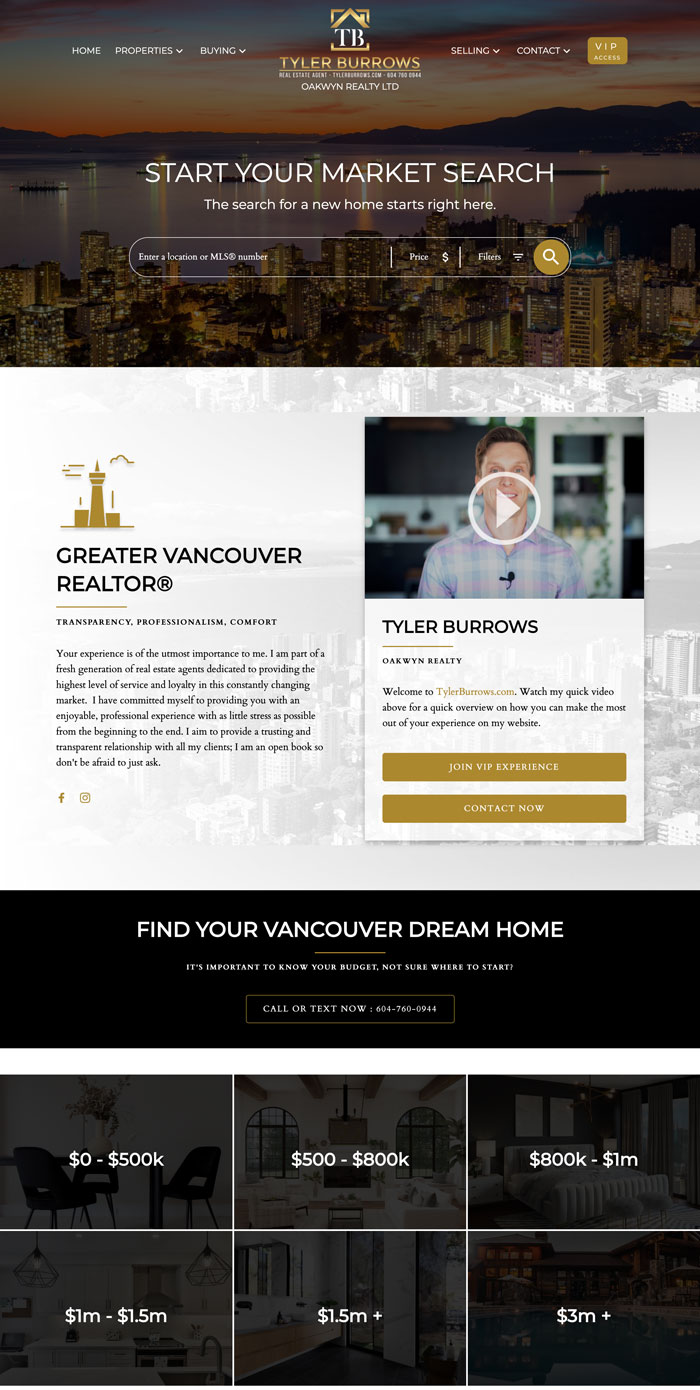 What Does Tyler Say About It?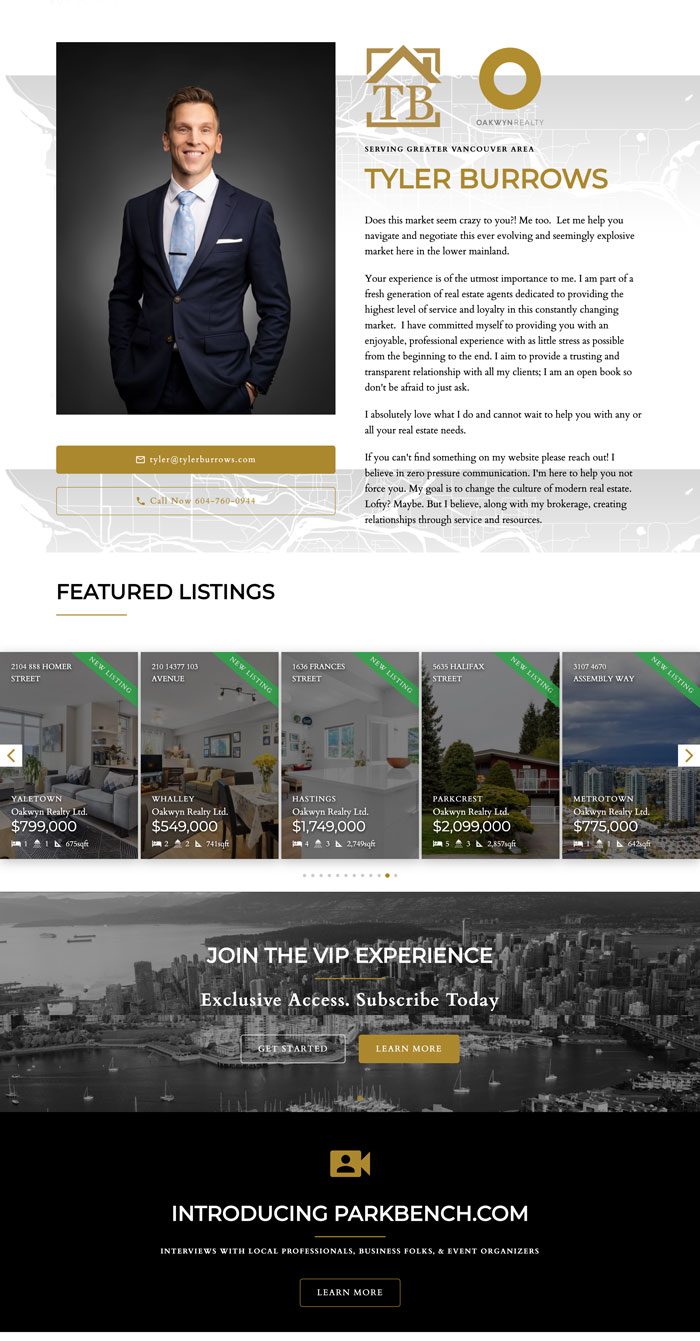 What Does Tyler Say About It?
The semi-custom website from myRealPage is fantastic. As someone who knew little about websites it allowed me the freedoms to pick and choose the kind of presentation and content I wanted for my brand but at the same time they helped me fill in the gaps that I otherwise wouldn't have been able to foresee.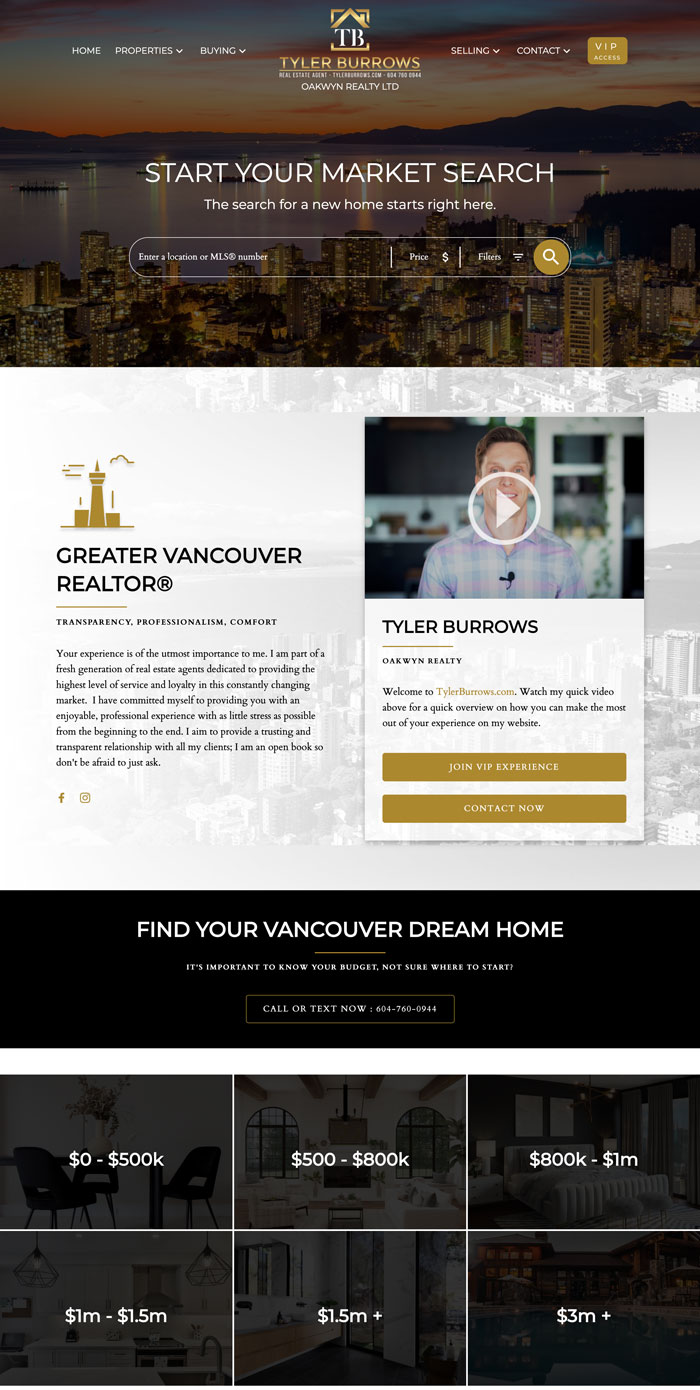 Branded Print Media Design
My website looks great, is user friendly, it's highly adjustable, and on brand. On top of that, I can use the myRealPage's branding package to create social media and physical advertising. Saves me time and money… and looks slick!