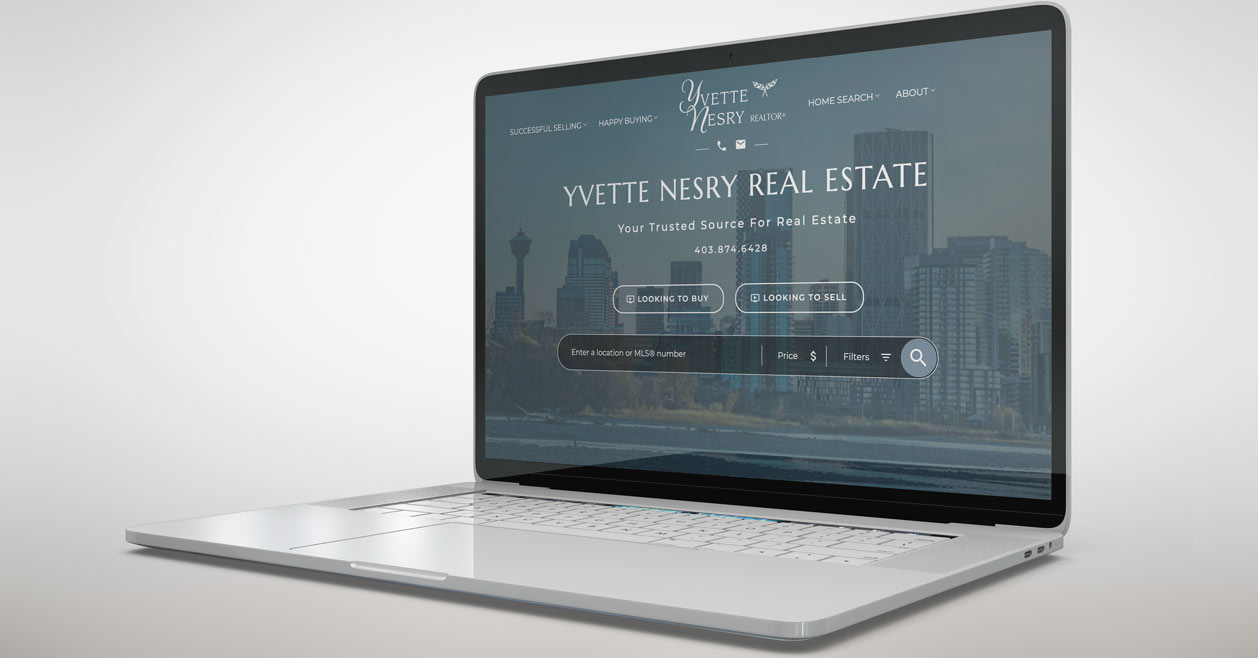 Time to take your real estate marketing to the next level? Check out this fantastic website we've built for Calgary real estate agent Yvette Nesry
Yvette Nesry | Calgary Real Estate Website
Yvette Nesry's new website creates an impression that lasts – by showcasing the award winning real estate services she's offering to the Calgary community. Yvette now has that VIP look she was looking for in a website that's easy to navigate and a stunner at the same time. Click this link to schedule a call with our design project manager to discuss your next project.
Be sure to check out other amazing client websites we've featured!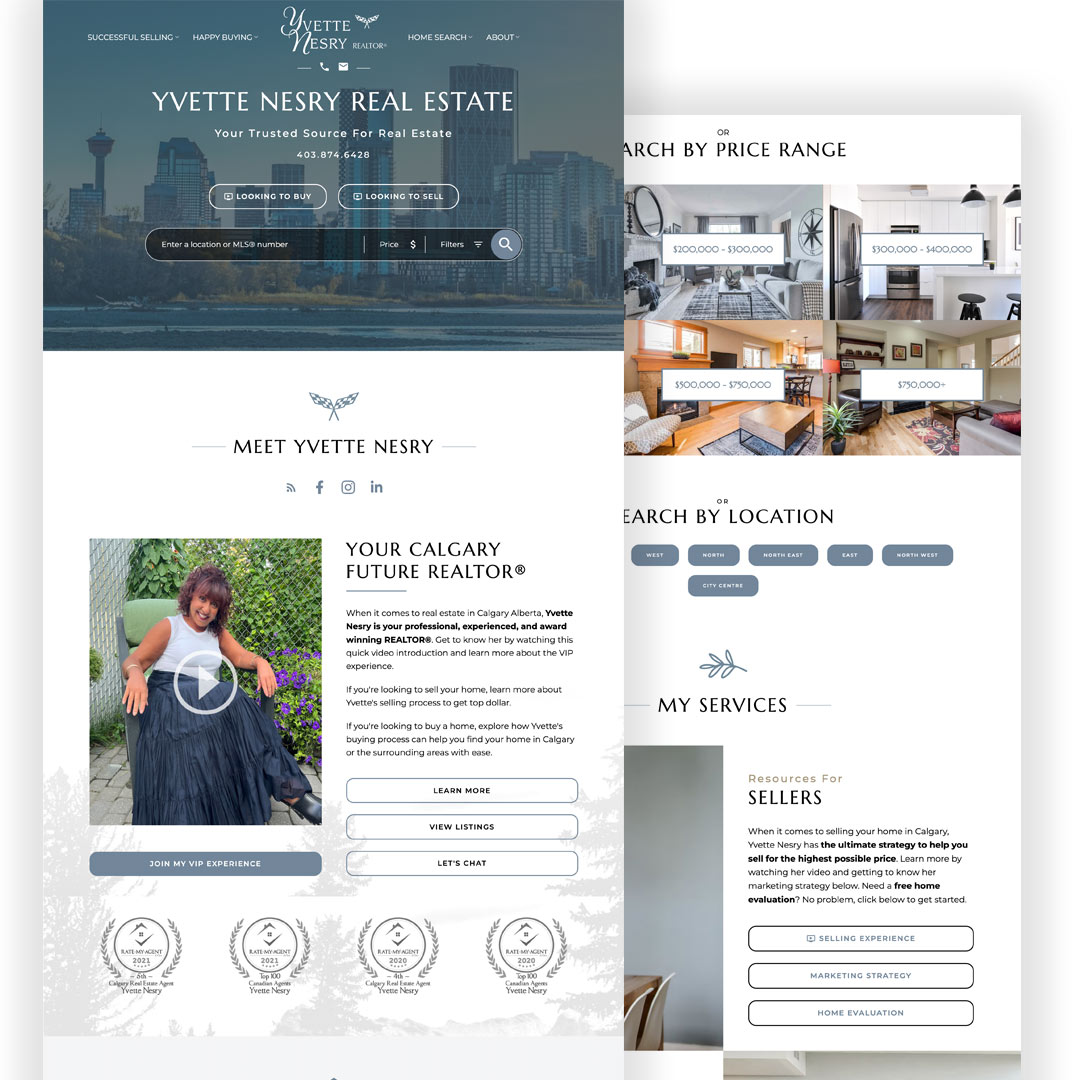 Bring video front and center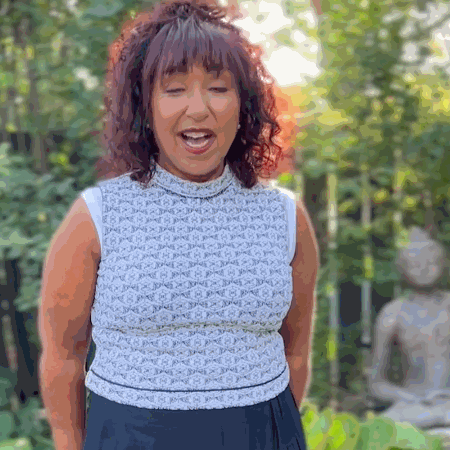 The use of video is KEY in this day and age. It is an easy way to keep website visitors engaged and also a great way to show your personality and what leads can expect when they choose you to be their real estate agent of choice.

Success Stories
Testimonials aren't just a nice-to-have. They're a must-have. Yvette has reviews that capture different parts of her business. This is great! That way prospective clients find something in those lines what specifically appeals to them.