How Realtors Can Create Marketing Graphics With Canva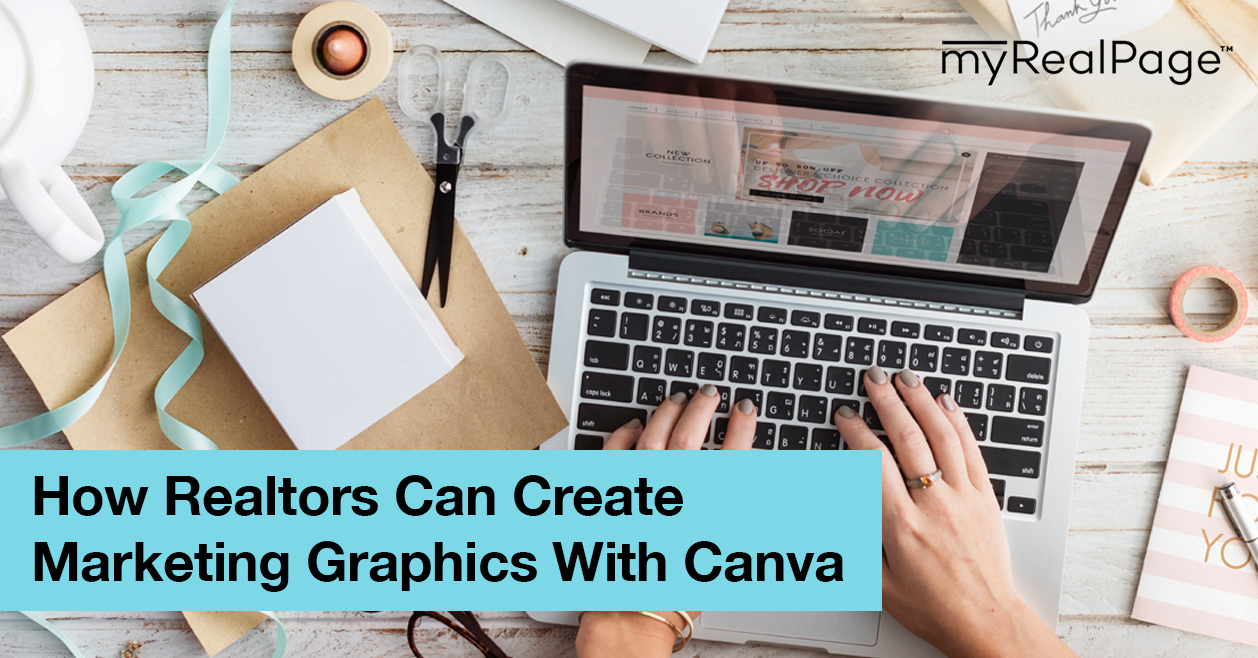 If a picture says a thousand words, then beautifully-designed infographics, charts and graphics could say a million.
Graphics are a powerful way to illustrate blog posts, tweets, Instagram updates, Pinterest boards and newsletters.
Once requiring the advanced skills of a graphic designer, or a big budget to hire an expert, expert-looking graphics are now available to any marketer who can use the Internet, all thanks to Canva.
Rewind — what is Canva?
It is a web platform (and iPhone and iPad app) that gives anyone the ability to create professional-looking images and graphics.
It pairs a drag-and-drop tool with a suite of image-editing tools, and a huge library of templates, photos, backgrounds and fonts. Users can create charts, diagrams, infographics and photos with text overlays.
The best part: it's free to use (or $12.95 per month, if you need things like account access for up to 50 employees or the option to upload custom fonts).
Why realtors should use it
It's hard to find good stock imagery.
It's time-consuming to take and edit your own images.
And it's expensive to hire a graphic designer to create infographics and charts for you.
Using Canva, realtors can create custom graphics that look professional and add value to their marketing strategy, and overall, enhance their brand and reputation.
Uses for realtors
We've got lots of ideas for the kinds of graphics realtors can create with this application, using the templates that come with the platform:
Flyers for open houses

Feature sheets for new listings

Infographics for newsletters, blog posts and Pinterest boards

Event invitations for seminars, parties and workshops

Opening images for blog posts

Tips and tricks for realtors
Canva is pretty intuitive and the platform does a great job of guiding users along. But we have a few tips that can up your design game:
Less is more.

It can be hard to resist adding lots of icons, text and colour, but the best graphics are simple. Don't overdesign your graphics.

Be consistent.

Track and save the combination of fonts, colours, spacing and imagery you use in your design so that you can maintain the same branding for all the graphics you make using the tool. Consistency is key to effective branding.

Know your limits.

On your own and with a small budget, applications like these can take you quite far. But if you're aiming to produce large-scale campaigns or projects for clients, we'd recommend hiring a professional designer.