Responsive Real Estate Websites Now Available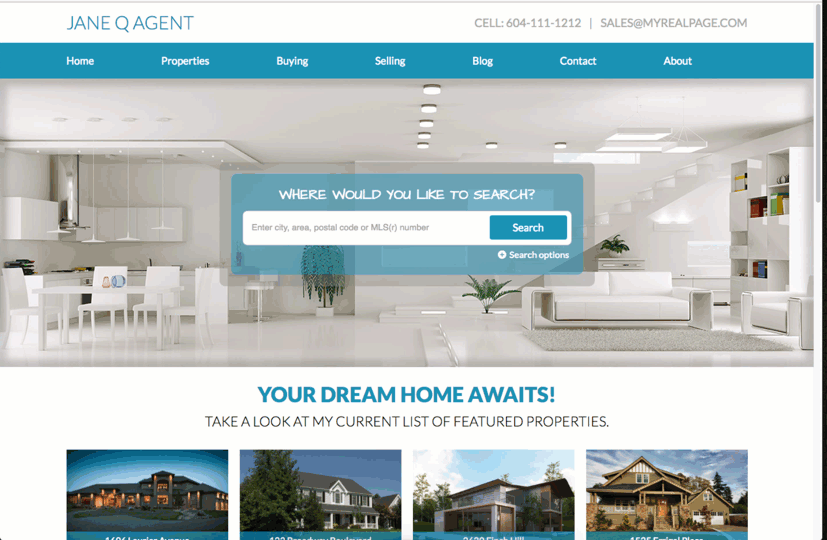 The most functional and attractive websites for realtors in Canada, 10 brand new and fully responsive website themes for ABSOLUTELY FREE with your website subscription.
You read that right. These new themes come at no additional charge for our customers. You only pay your regular monthly fees. Other companies charge hundreds of dollars for themes that don't compare to these.
All customization options remain, and each new theme is still as easy to edit as ever. You can quickly add your own information and content without any hassle. You can also quickly swap out themes with just a few clicks, so that you can find one that perfectly matches your brand's look and palette. Making the switch is so easy!
If you are using an older website theme, you can upgrade to the responsive themes right now by logging in to your MRP Private Office account, and follow the instructions in this quick step-by-step guide:
How To Swap Your Real Estate Website Theme
Should you require any help with making this change, please get in touch with our support staff via phone, email, or chat, and we will answer your inquiries and provide you assistance.
What are responsive websites?
As we've outlined in Why Every Realtor Needs a Responsive Website, a responsive website is one that automatically adjusts its contents and layout according to the device that it is currently being viewed on.
This means that whether someone is checking your website on their laptop, their tablet, or their smartphone, everything on your website will function and be displayed correctly.
You will never have to worry that your real estate site looks broken when viewed using a different device. You will never again have to create a separate mobile version.
Why should I switch to a responsive site theme?
Numerous marketing studies show that responsive sites tremendously help businesses. By ensuring properly-displayed visuals and functions, you create a smooth and pleasant experience for your visitors. Encouraging them to stay and browse longer, and interact with your website more… which is what you need if you want to capture more leads.
At myRealPage, we believe in being able to offer useful and effective solutions for our clients. Which is why we continue to create products – responsive websites, responsive IDX and MLS search, Market Insight reports – that are aimed to help you grow your business.
You can expect up to 20 responsive website templates to choose from before the year ends. So go ahead and make the switch, and upgrade to myRealPage's new responsive real estate website templates today!
---
Take a look at the brand new responsive real estate themes and let us know – which is your favourite?
View myRealPage Responsive Themes