How to Run an Engaged Facebook Group for your Real Estate Business
Ever feel like you're just yelling into a bottomless pit when you post on Facebook?
"Hellooo, can anyone hear me?"
Two, three, 12 hours go by after publishing what you thought was a great post, and yet there's only one or two 'Likes' — at best.
That's because in Facebook's world, actively posting does not equal active engagement.  
Consistently posting great content to your Page or feed won't guarantee that your friends or followers will engage with it, leaving comments and questions. And it's too bad,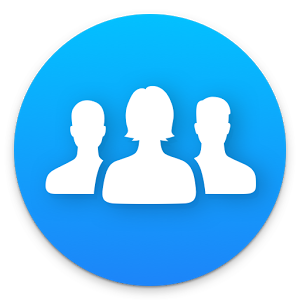 because engagement is a powerful thing. It's a sign that your audience is listening to you and wants to interact with your content. Strong engagement can turn followers into customers.
We're proposing a solution: Facebook groups.
That's right, Groups. Not Pages, which is what you're probably currently using to market yourself.
Here's how Facebook describes the difference between the two:
While Pages were designed to be the official profiles for entities, such as celebrities, brands or businesses, Facebook Groups are the place for small group communication and for people to share their common interests and express their opinion.
Communication. Sharing interests. Expressing opinion. That's engagement.
Sounds good? Read on to learn how to create and run a highly-engaged Facebook group.
1. Create a Group for Your Target Market
The goal of your group is to create an engaged following, some of whom will hopefully become leads, who then become clients.
It makes sense then, that your group members should belong to your existing target market.
For realtors, it would be smart to create a group for residents of your targeted geographic area. If you live in a big city, be more specific and create a group for a neighbourhood. We go more in-depth on choosing your niche angle here.
The focus of these groups is to share some content related to your business, but also to provide useful information to the members, and to spark conversation about the goings-on of your area. Focus too much on marketing yourself, and guess what? Engagement — and group members — will disappear.
Once you've created your group (check out Facebook's guide to getting started), you'll need to begin populating it. Start by inviting friends and family to join, promote the group on your website, and add it in your emails as part of your signature. You might also want to ask local influencers you know, like business owners, to share the group on their own Facebook page.


2. Generate Activity
Group activity won't happen on its own. You need to set activity into motion, and here's some tips on how to start and continue conversations:
Create native content 

Resist the temptation to constantly share links to your blog posts and listings (you can do this, where and when it's appropriate, but do so in moderation).
Create Facebook-only content that keeps your audience in your group. Post images, upload videos, create polls, share your thoughts, and ask for their suggestions, questions and feedback.
Be real 

Use a genuine, approachable voice and tone, and everyday language. You want to get on your audience's level. Remember that you're holding a two-way conversation, not preaching from a pulpit. Like, comment, and engage with content that other users have posted.
Tag people 

One of the most effective ways to elicit responses from other users is to tag them. When you "@" someone in the group, you're compelling them to interact with you. Try welcoming new group members this way, or mentioning specific users in your posts.
Create daily or weekly prompts 
A common trend inside Facebook groups is to reserve specific conversation threads for certain days of the week. Think: Meetup Monday, Neighbourhood News Tuesday, or Family Friday. It's up to you to clearly state the theme of each thread, and invite your group members to join in.
Remember: aim to keep the threads around the shared interests of the group; real estate, small business, your local neighbourhood, etc.
3. Keep Growing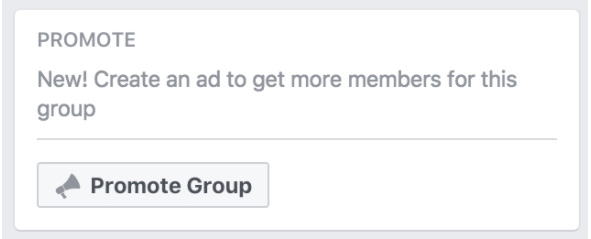 An active group will experience some organic growth, but to consistently build your group's membership, you'll have to do some legwork.
Advertise your group on Facebook 

You can create an ad directly to promote your group, or you can publish a post on your Facebook Page about your Facebook group with a link and an enticing caption. Then, promote the post, targeting users in your geographic area.
Ask members to invite friends and family
Once you've established an active group and feel like your members trust you as a genuine voice, consider asking members to share the group on their own pages, inviting friends and family in the area who might be interested to join.
Cross-promote
Promote your group on your other channels — newsletter, blog posts, Twitter, Instagram Stories, etc. — as a valuable source of information and news about the community.