Sanjin Cvetkovic's vancouver-properties.ca : a do-it-yourself website with myRealPage
Sanjin Cvetkovic is a REALTOR® in the Greater Vancouver real estate with CENTURY 21®. Sanjin developed his website using a slew of online resources to completely overhaul the look and feel of his stock myRealPage website template. Sanjin is definitely a very tech-savvy REALTOR®, but the fact that he did all this website work without contacting our office or technical department for any help, is the testament to the flexibility of myRealPage website and listing platform that is completely open to every user.
However, Sanjin didn't stop at his regular website. He created a mobile version of his website (http://mobile.vancouver-properties.ca), well optimized for the iPhone. Not only did he blaze his own trail, he actually helped us discover a new, flexible method to host these kinds of mobile sites without needing to create separate accounts; thank you, Sanjin, for that!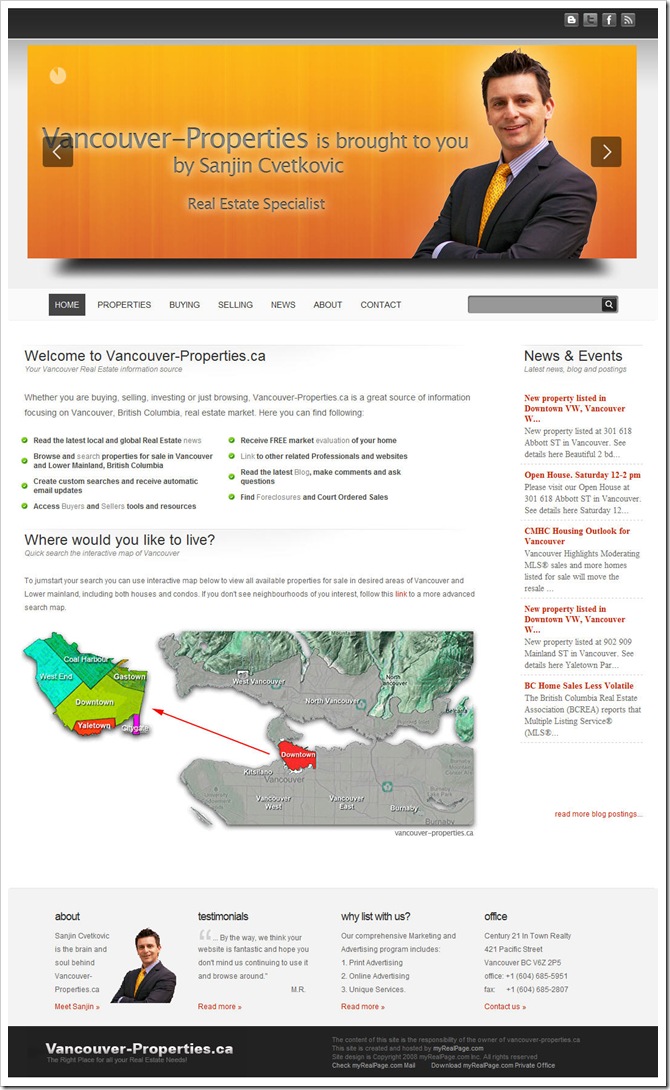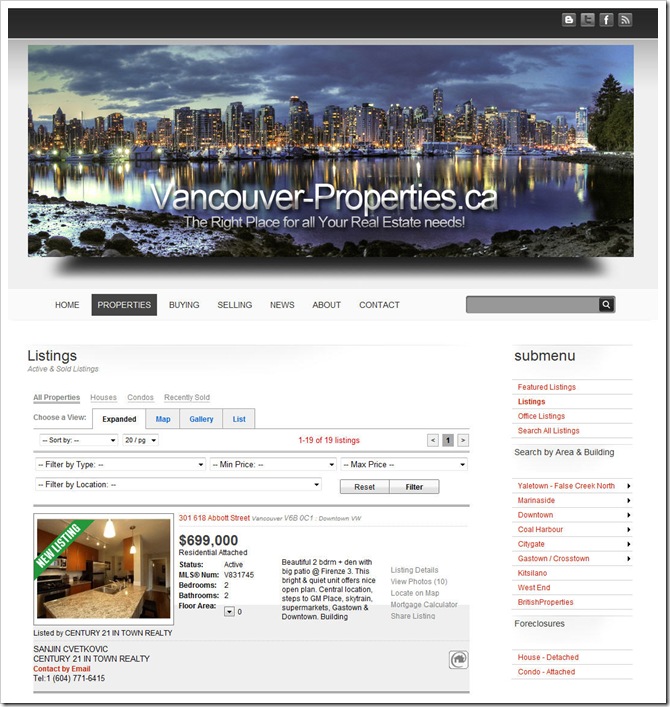 Do you have a custom website or would like to build one. You can have it developed, migrated and hosted on myRealPage web and listings platform and take advantage of the many features we offer through one all-inclusive price, such automatic listings, full featured listing searches, built-in Virtual Office Website (VOW), free predefined searches, unlimited web pages, external editor friendly blog, and much much more. Give us a ring at: 1-888-478-8797 or drop us a line to sales@myrealpage.com