Scott Yaworski launches livesteveston.com on myRealPage platform
We are very pleased to showcase another beautiful custom built website on myRealPage REALTOR® website and listing platform: LiveSteveston.com by Scott Yaworski. The author and the designer took advantage of the many website and listing features of our platform to achieve a clean, crisp look with great user experience and content. The website was designed and implemented by Andrew Yaworski who can be reached at andrew@pickledfrog.ca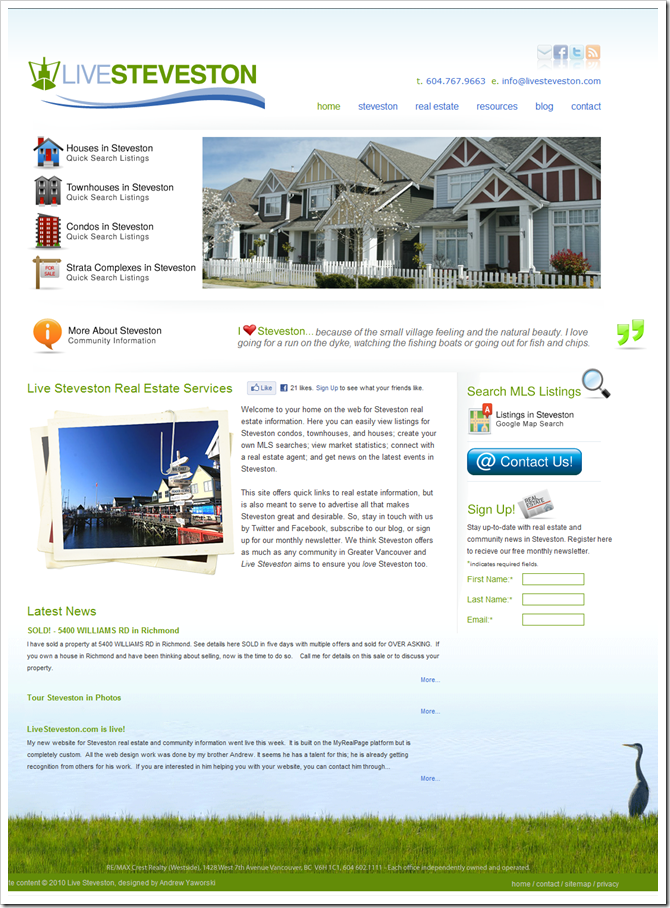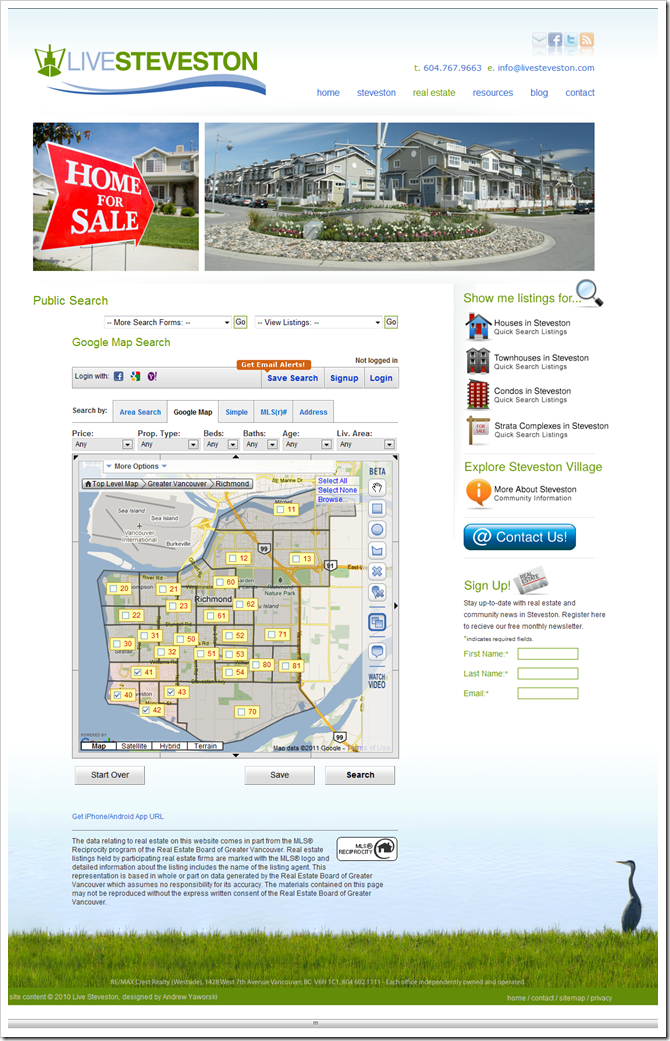 Here is what Scott Yaworski had to say about himself and his real estate business:
"Scott Yaworski first came to real estate from a background in corporate sales, so understands better than most the complexities of business and sales and how they apply to real estate transactions. Based out of Steveston, Scott works throughout Richmond and Vancouver and offers services for both home buyers and home sellers. Whether looking to sell or buy your first home, your family home, or your dream home, Scott can help."
And here is a little information about Andrew Yaworski in his own words:
Based in Vancouver BC, I build websites with a clean and contemporary look. My websites focus on user experience and keyword-rich content, so that visitors can easily find what they are looking and are likely to return for more content. With a background in web marketing and business development, I understand the importance of optimizing websites for search engines as well as cross marketing via social media. Working on a freelance basis, I provide services that are affordable, yet just as professional as larger web-design firms.
Andrew also had this to say about working with myRealPage system:
It was refreshing to work on a platform that allowed me to build a website with a custom design in mind, yet still let me implement all of the functionality (and then some) that any modern real estate website should have.
Do you already have a custom website or would like to build one? You can easily have it migrated or developed on myRealPage platform. If you haven't heard, we have launched a mobile real estate website product, and our mobile listing searches are included even in our standard listings-only subscription at no extra charge?
Give our sales a call at : 1-888-478-8797 or drop us a line tosales@myrealpage.com