Several MyRealPage themes get a face lift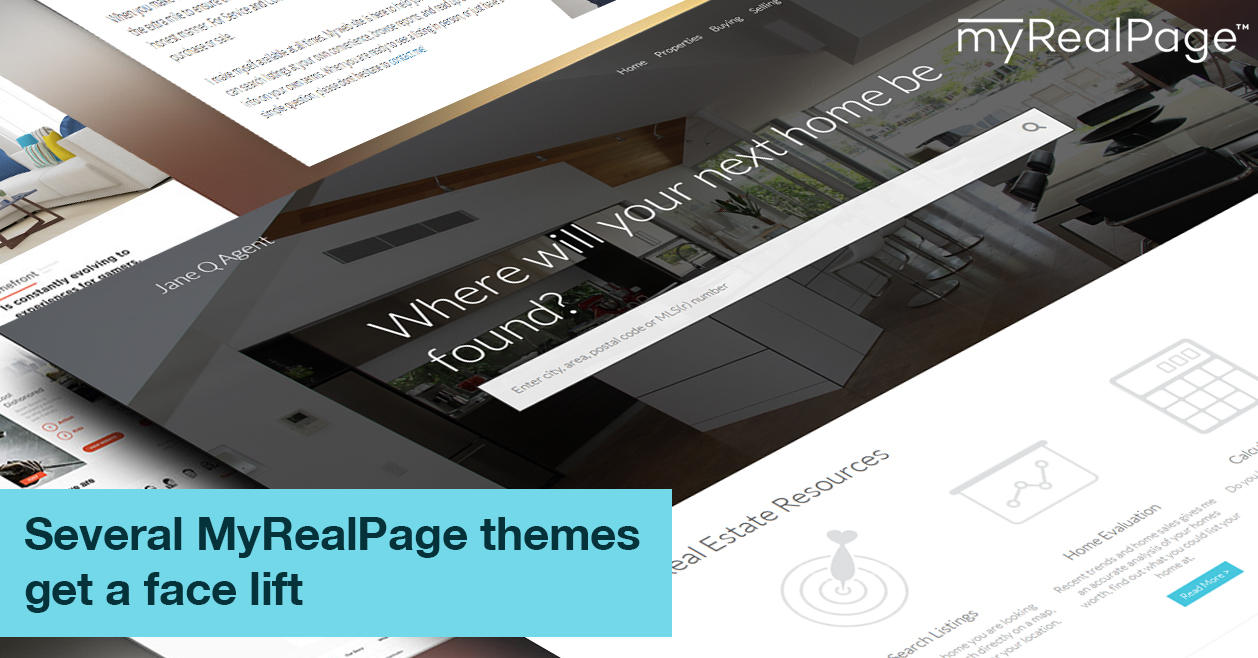 Our graphic designers have been busy at work and have given a few of our themes a face lift:
Theme 602
Theme 605
Theme 606
Theme 609
Theme 610
Theme 611 (cool!)
MyRealPage themes are completely customizable and are composed by our graphic designers using the same WYSIWYG (What-You-See-Is-What-You-Get) tools that we offer our clients. Hence, the themes themselves are fully editable on our users' websites: every element! We are also capable of making theme changes without affecting current websites even though they can always "apply" new themes and experiment. Remember, the theme changes are not visible until your publish the "Site Settings"!
You "play around" with each theme as we are able to produce a fully functional website out of each "preview"! You can even customize it online if you are not a customer; and even if you are a customer, you can experiment in the preview.
Special thanks for Matt. Great work!