Show your listings on Facebook with ease : new myRealPage feature update [Video]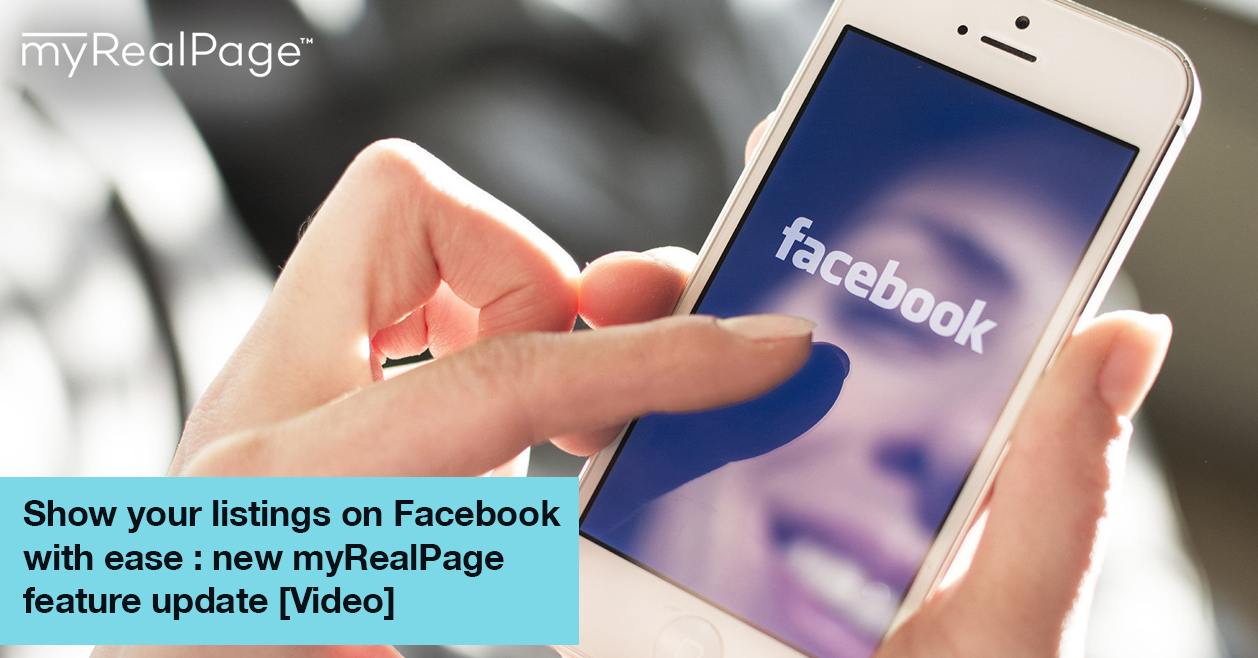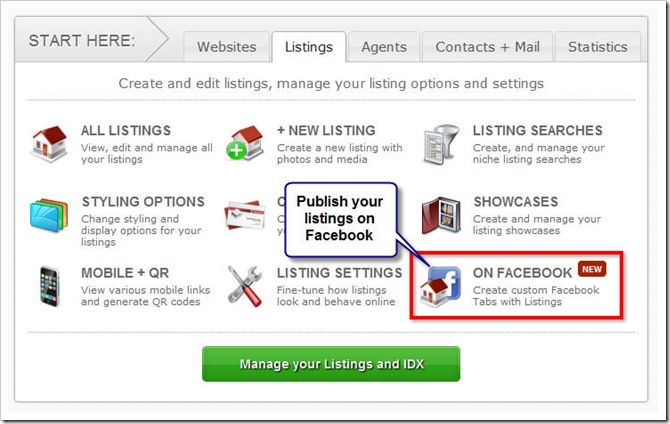 We are very excited to publish a great new feature in our Listings Module: a set of tools to quickly and easily create and publish all manner of listings on your Facebook Fan Page. If you don't know what Facebook Fan Pages are, we encourage you to check them out. In a nutshell, Facebook Fan Pages allow you to create a special landing page for your real estate business where you can engage your existing and potential client base. And now, you can compliment such a Fan Page with your listings, including listing search and predefined searches (in regions where available).
We have gone to great lengths to make the typically convoluted process of publishing on a Facebook Page, a breeze. Everything is handled from a single easy-to-use wizard dialog which takes you through all the steps and gives you a great deal of flexibility and customization.
At a glance, this new feature will let you:
Quickly publish your listings, including a custom arrangement of your listings, such as "Only active listings", "This listing at the top, followed by the rest of my listings", etc…
Publish any of your Predefined Searches (in regions where available), also including various arrangements.
Publish your individual listings' details
Publish a special, facebook-friendly search form (in regions where available) to let your visitors search for listings right on your Facebook Page
Create special fans-only (fan gate) pages which show their true contents only to people who have liked the page, and otherwise invite them to like the page first (a way to build a fan base for your page)
Completely integrated way to manage all your listing Facebook Tabs from the web-based Private Office, including the ability to publish and unpublish individual tabs.
Manage one or many Facebook Pages and tabs all in one place.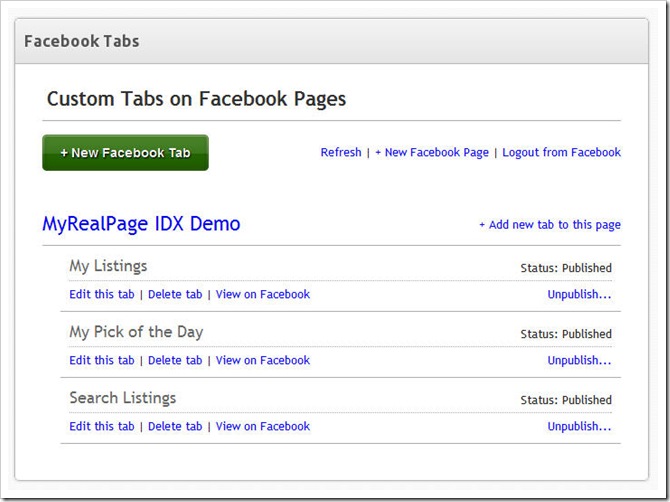 A QUICK VIDEO TOUR
Take this new shiny tool for a spin: it's slick and super easy to use! It will even let you create the Facebook Page right from the wizard.
Let us know what you think: feedback@myrealpage.com