SplitMango publishes a WordPress plugin that features listings from myRealPage websites
SplitMango has just published a WordPress plugin to feature listings from myRealPage websites available for general use and download from the Official WordPress Plugins site. We have tested the plugin right after learning about its availability and it worked great and displayed a random listing from "My Listings" page on our test WordPress blog's sidebar.
So, if you have a website with listings from myRealPage and also have a WordPress blog, you can take advantage of this great plugin to feature your listings.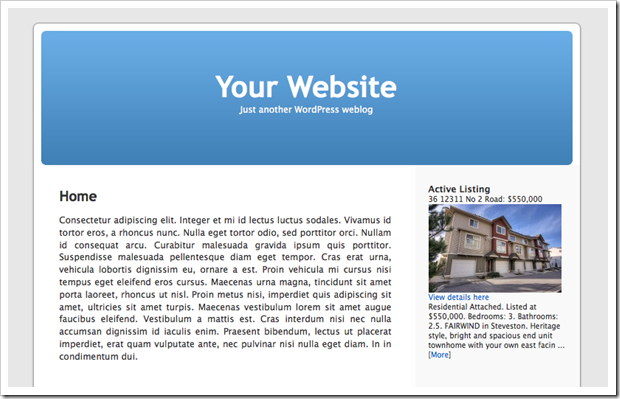 You have been able for a while now to also use myRealPage Listing Showcases to feature your listings on 3rd party websites, including WordPress. The important difference between this plugin and our Showcases, is that the plugin displays the listings "inline" in the HTML code, which makes it indexable by searchbots.
Kudos to SplitMango for the great work! We look forward to "version 2" of the plugin with more options and will be glad to share ideas and lend a hand.