Sunny Lee launches a pair of English and Chinese websites with myRealPage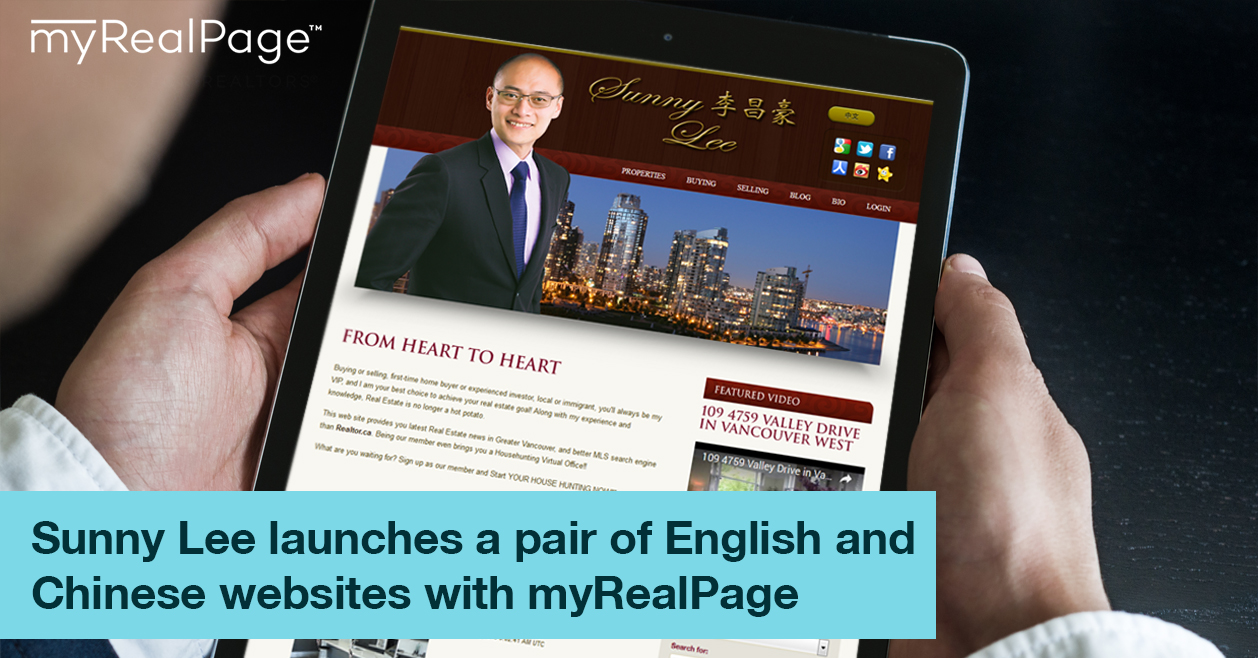 We are thrilled to showcase an example of a multi-language real estate website built for Sunny Lee, a Greater Vancouver REALTOR®. The website was designed and implemented by SplitMango web design studio, who have done many projects on myRealPage website and listing platform in the past. Please, take a moment and check out Sunny's website at http://sunnylee.ca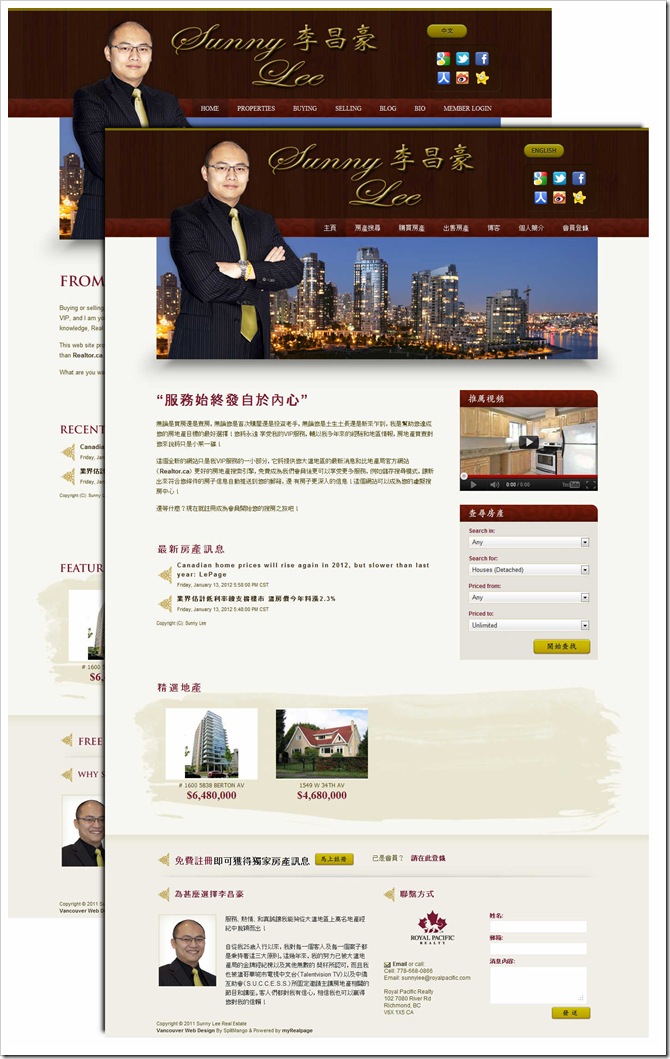 Sunny Lee needed a website in English and Chinese and used myRealPage multi-website-per-account support. He simply added another website and chose to let all the content from the original English website be automatically included in the Chinese version; then translated each page as needed. This is what SplitMango had to say about this project:
Sunny's clientele is mostly Chinese so it was very important for him to have a Chinese version of his website. The myRealPage language website was very helpful and allowed us easily set him up with a second website that is simple for him to update as well. We also designed Sunny's mobile page which was important for him as GPS mobile function.
Do you need a new website or have an existing one that you would like to be better? We have a wealth of powerful features and fantastic designs. For example, have you heard about our Facebook tabs for your listings, or great looking Neighborhood and Building pages? Also, keep in mind that our platform is very friendly to 3rd party designers and deep customization: just check out the great custom design examples here. Want to signup or find out more? Drop our sales a line at sales@myrealpage.com.