Three new weblets added: Twitter Profile, Facebook Like Box, and Google Translate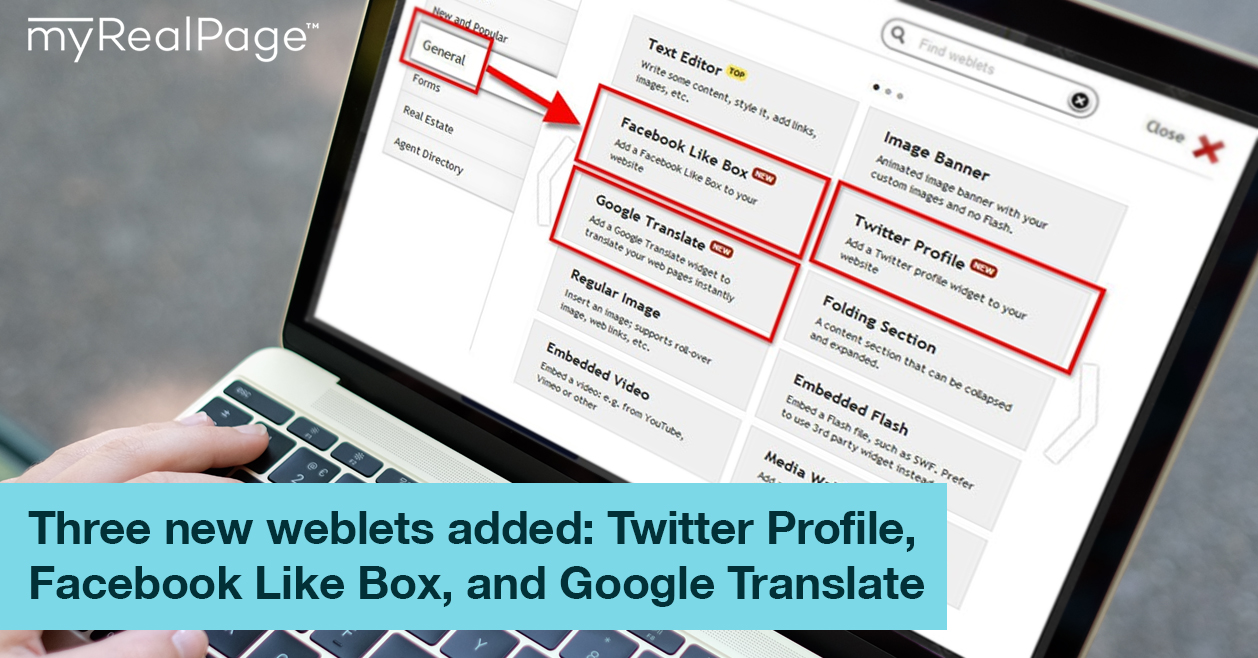 Say hello to three new weblets added to a large and growing selection of myRealPage website components. The three new arrivals are:
Twitter Profile weblet : a customizable widget that shows your tweets
Facebook Like Box : a customizable widget that shows activity on your Facebook Page
Google Translate : a widget that displays a "translate" drop-down menu and uses Google Translate service to translate your website pages into a variety of languages
It was possible to add these weblets to your myRealPage websites in the past, but you had to copy-and-paste a bunch of codes and if you wanted to change anything you had to start from scratch. We thought we could do better…. The new weblets will now let you integrate these tools into your websites very easily; and you can always come back later and change their settings without any copy-and-pasting.
You can find the new weblets in the "General" section or simply by typing their names into the search box.
---
Let us know what you think about these new weblets: we hope you will put them to good use. Email us your thoughts and feedback to feedback@myrealpage.com