Tony Cikes launches a new real estate website designed by myRealDesign on myRealPage platform
We are very pleased to feature http://www.tonycikes.com a redesigned Greater Vancouver real estate website recently launched with myRealPage. The website was designed for a Greater Vancouver REALTOR® Tony Cikes by myRealDesign, whose work we have featured before. In line with myRealDesign polished style, the website reflects a unique brand and delivers a powerful suite of real estate tools.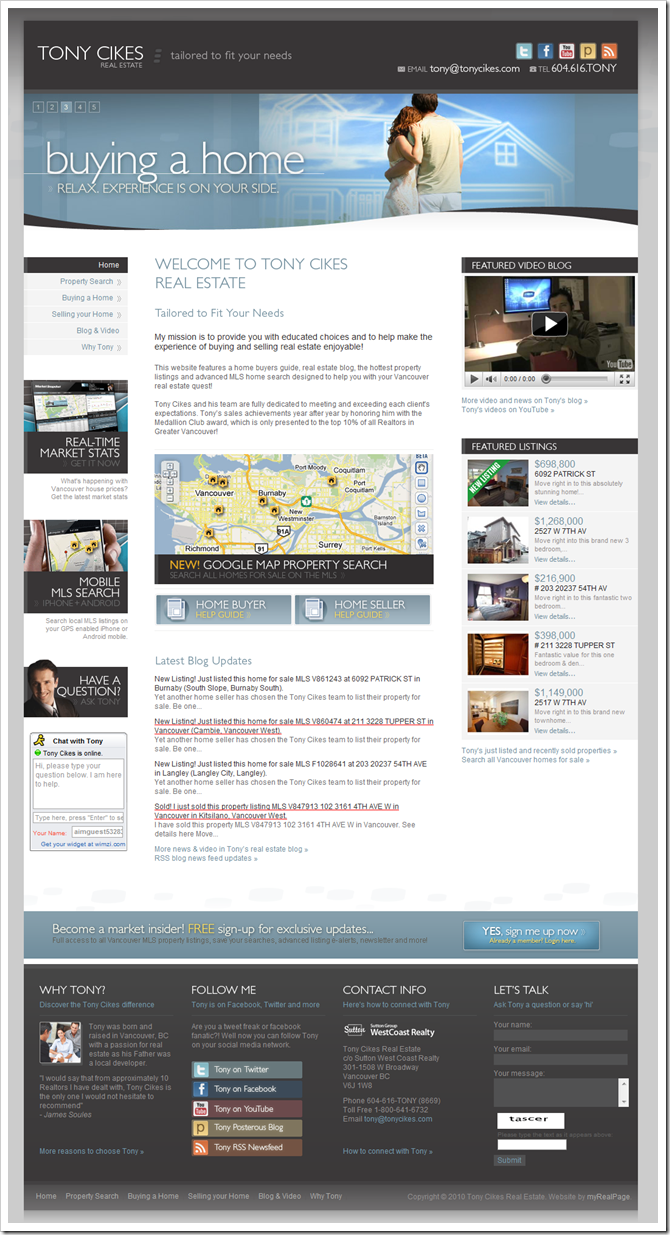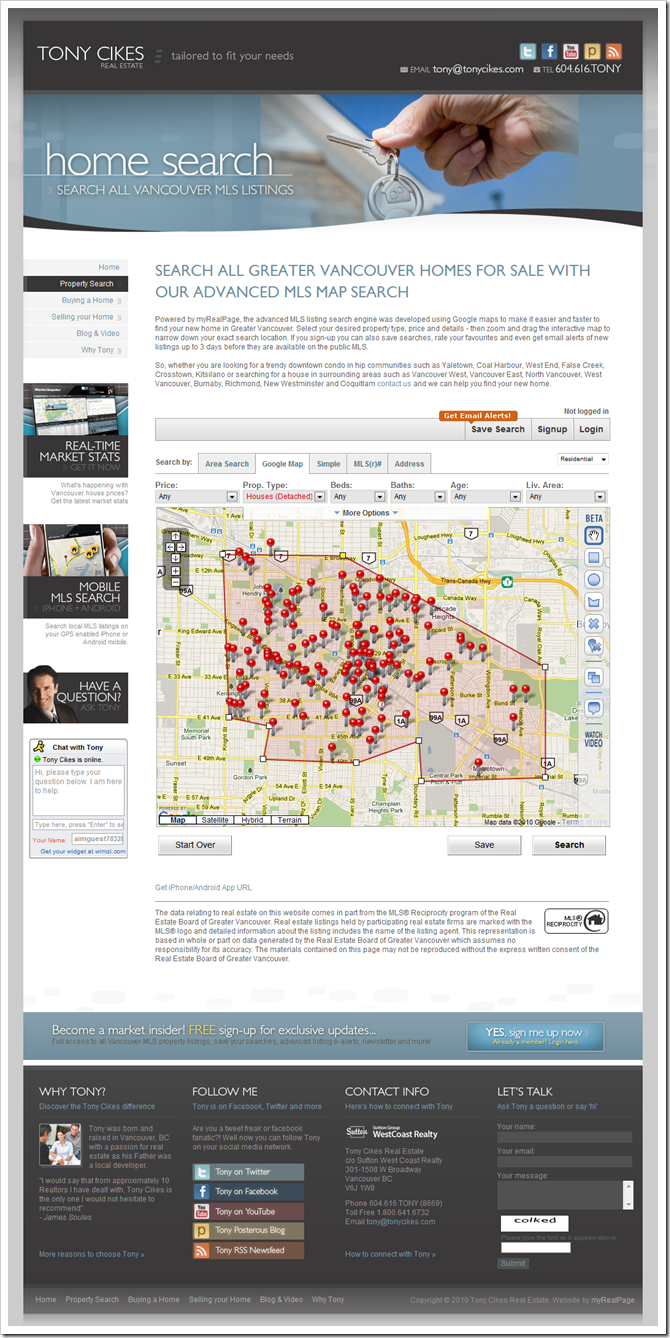 This is what Tony Cikes had to say about his real estate business and his new website:
My site has been revamped and redesigned by the myRealDesign and is now on the myRealPage platform.  I absolutely love it and wanted to share a little about Tony Cikes Real Estate and some of my practices.

Tony Cikes has now been a REALTOR® for over ten years and has experience from pre-selling to re-selling residential real estate.  I have worked with developers, have bought and sold my own primary and investment real estate and, own rental properties.  This has allowed me to understand all aspects a buyer and a seller go through both emotionally and mentally.  This knowledge and understanding allows me to better guide my clients through their own process. 

My site was designed to help Buyers understand the steps necessary for buying their first home or, their second, third, fourth etc…. We break down the purchasing process and provide them with information that will allow them to analyze mortgage rates and to review what is important to them in buying a home.

For the Sellers, our goal is to elevate their property above our competition. We analyze prices, trends, design floor plans, help stage their homes and take professional pictures so that their home looks better in person and on the internet.  This approach has been very successful and allows their home to be sold for an average of 99% of the list price and within 20 days on the market. 

With the new web site, we wanted the public to be able to interact with us, ask us questions and to visit the site over and over again to gain valuable information.  I look forward to all of the possibilities my new myRealPage web site will help us find.
Do you have a custom website or would like to build one? You can easily have it migrated or developed on myRealPage platform. Have you heard about our support for custom mobile websites? Have you heard about our mobile listing searches? Did you know that these are included in your regular  subscription? Give our sales a call at : 1-888-478-8797 or drop us a line tosales@myrealpage.com