Updated myRealPage listing photo and form presentation (Video)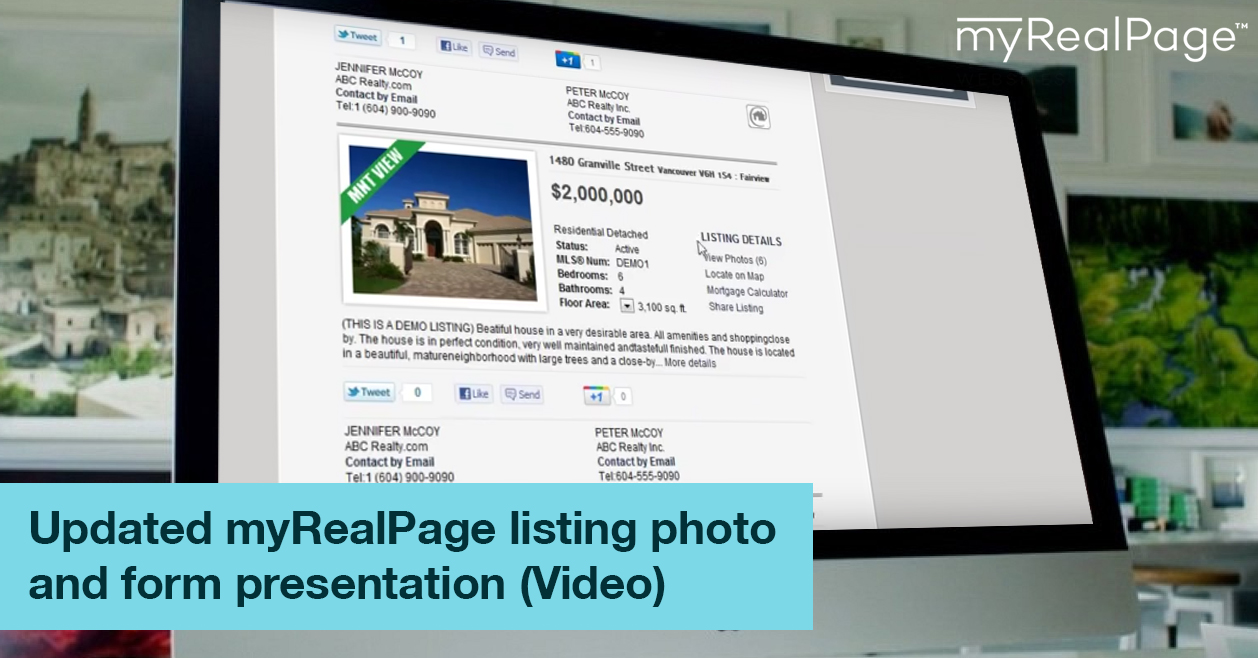 We have just published a sweeping update to our Listings product that changes the way the listings "present" their photos and forms. We have always strived to make our listings maximally interactive: have the photo galleries, maps, contact forms, mortgage and send forms available everywhere, so it's not a chore for the user to get the tool or information they need on the listing.
One of the challenges was to make the way listings show their photos and forms attractive and consistent, given the variety of different ways that myRealPage listings can be used online. For example, here is a list of ways myRealPage listings can be displayed:
Technical obstacles were pretty high; Internet Explorer support didn't help matters at all; but we have done it and it's here and live. Check out my quick video below to see what I mean.
Hope you like the new look! Let me know: bill-at-myrealpage.com