Users of myRealPage Email Must Create New Password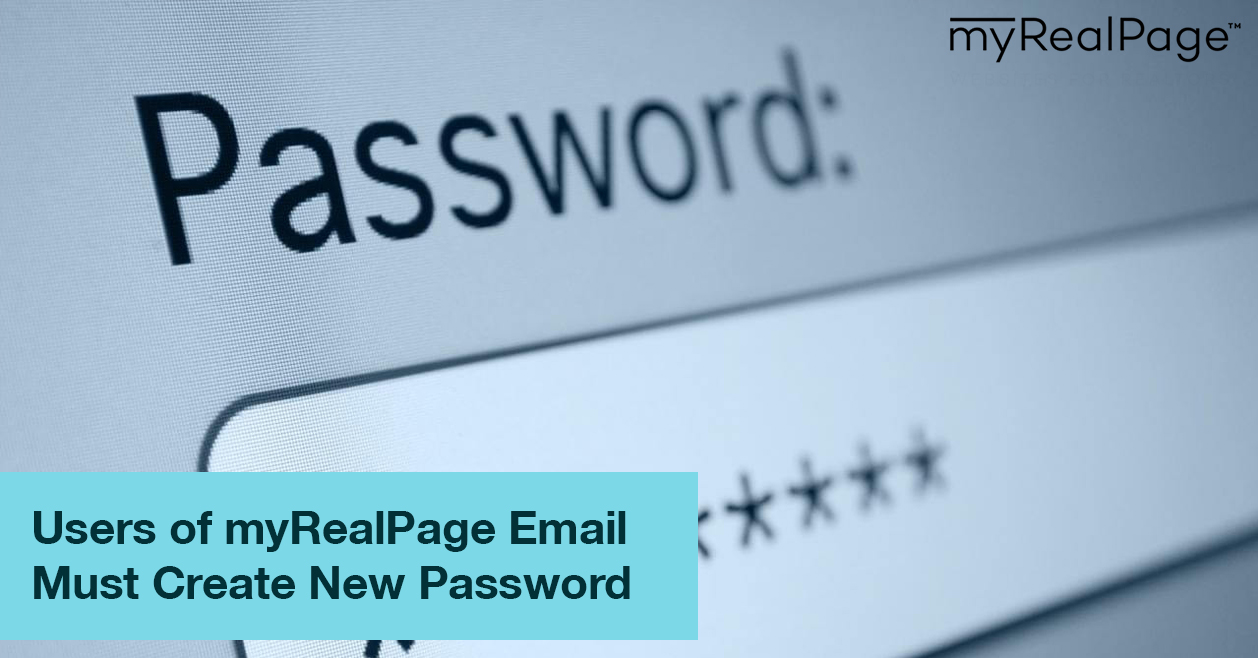 As of Wednesday February 12, 2014 all myRealPage clients using email services must have a password length of 7 characters and use at least one uppercase letter and one number.
We have recently experienced a large number of our client's email accounts compromised due to simple or common passwords. These accounts are then being utilized to send spam to unsuspecting email addresses.
This results in the email account being automatically suspended by our system to prevent further compromise to all clients accounts. It also puts everyone's emails at risk of being flagged as spam.
It eliminates the compromised account from being able to send and receive emails until we are able to contact the impacted client to reset the account.
Naturally we would like to avoid this to ensure no one experiences any interruption to a very important tool such as email.
We are implementing these stronger password requirements to reduce if not eliminate the risk of this happening again.
To repeat as of Wednesday February 12, 2014 all password must be a minimum of 7 characters and include a number and uppercase letter.
Here are links on how to change your password on any computers or devices you may be using.
You will find links to indivual devices at the end of the article:
If you require any assitance please reach out to our support department and they'll be happy to help.