Using myRealPage custom listing categories for precise listing placement [video]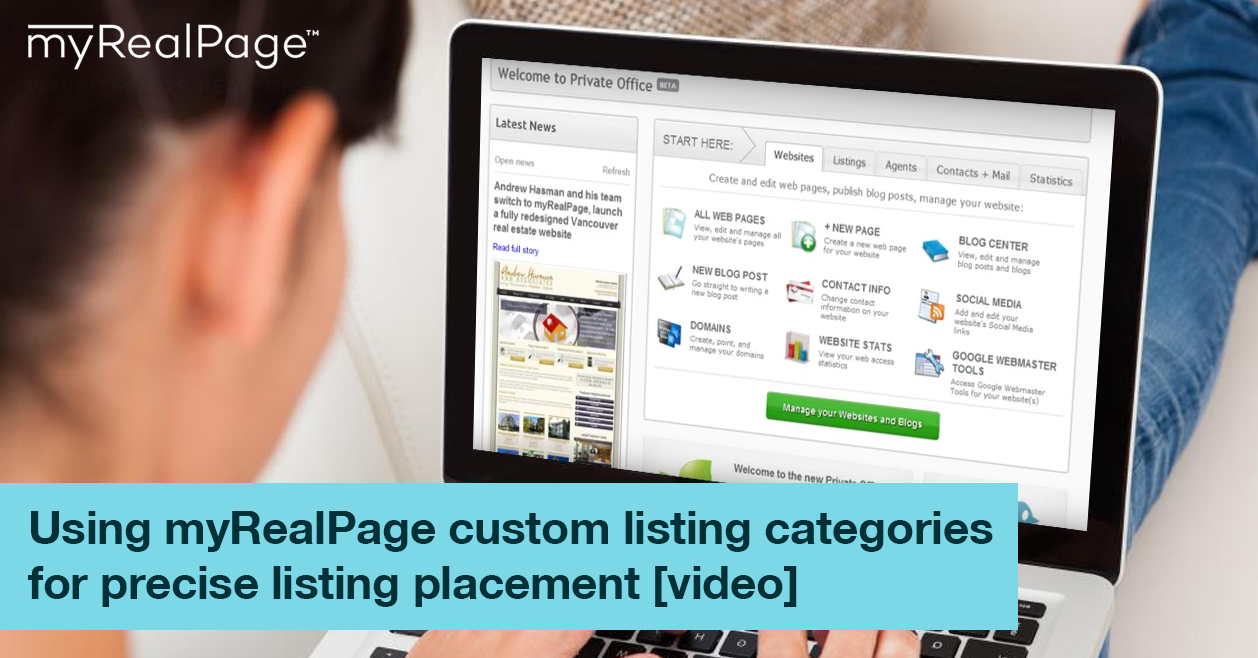 Sometimes you want very precise control over what listings are placed on what pages on your website. For example, you may want to enter some listings in a different language, or you would like to display new developments that are not listed on MLS®; in both cases, you want to display these listings separately, but you also don't want to mix them with your regular listings, which we may be automatically importing from your Real Estate Board.
Listing Categories to the rescue! Watch this video for a brief tutorial.
In a nutshell, it's simple: simply assign one or more categories in your Listing Editor under "Settings, SEO + more" tab, then use these categories when you select what listings to display in Listings weblet. You can now choose to specify what categories to include or exclude.
Hope you find this video useful! Have a comment: email me to bill-at-myrealpage.com