Victor Mironyuk's VancouverJustListed.ca launches with myRealPage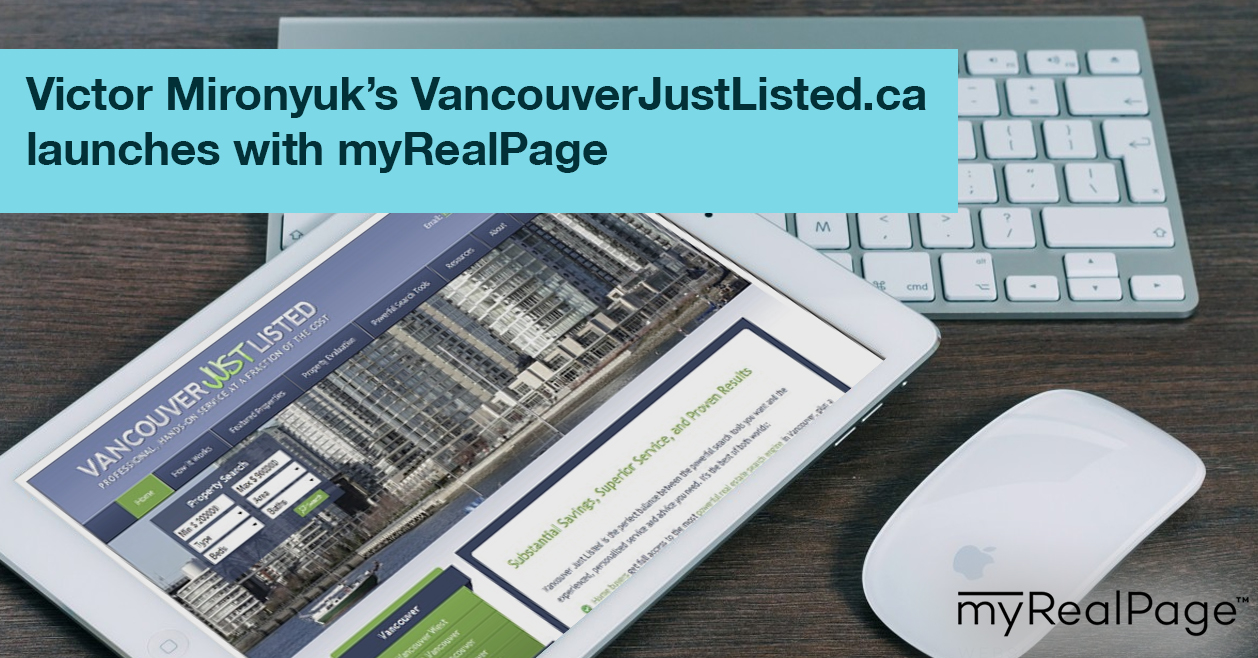 We are very pleased to present to you another great looking custom website built on myRealPage platform: VancouverJustListed.ca. VancouverJustListed specializes in Greater Vancouver real estate and provides a full complement of real estate services at discounted rates or a flat fee.
The website is professionally developed by SplitMango (http://www.splitmango.com), a Greater Vancouver web design studio, whose work we have featured before on our blog. VancouverJustListed offers a very unique, fully branded, and crisp look organized into information and tools rich pages. It takes advantage of a variety of website and listing features available from myRealPage and also adds a few one-of-a-kind custom made widgets. The design was achieved using myRealPage custom layout and template support. Please check out this website!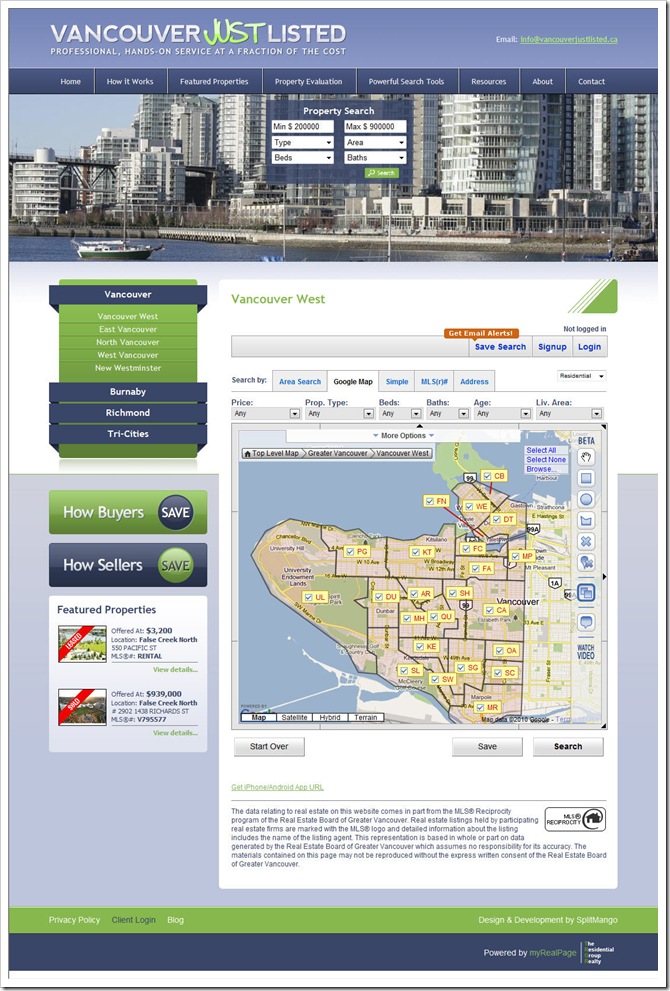 Do you have a custom website or would like to build one? You can easily have it migrated or developed on myRealPage platform. Have you heard about our support for custom mobile websites? Have you heard about our mobile listing searches? Did you know that these are included in your regular  subscription? Give our sales a call at : 1-888-478-8797 or drop us a line tosales@myrealpage.com