Why Video Tours Are Essential for Your Real Estate Listings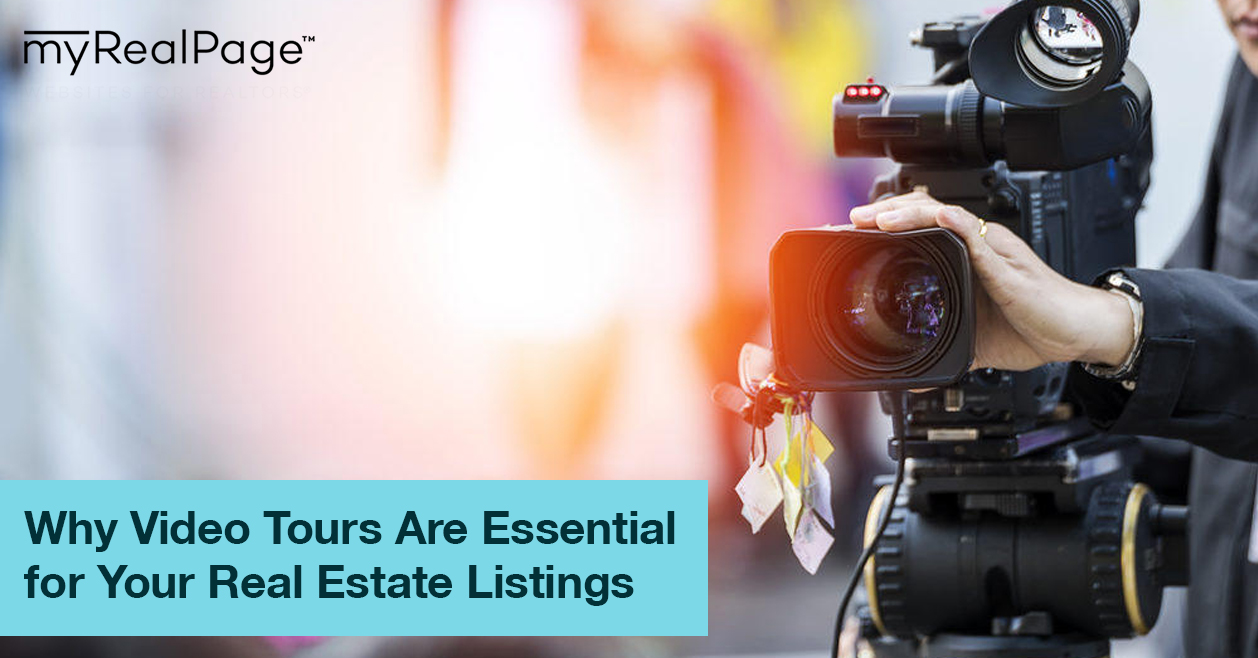 This post was updated on 09/15/2017.
Have you ever booked a vacation to a place you've never been before?
You probably did some extensive googling to find info, reviews and photos of your destination, right?
Maybe those gave you a good enough idea of what this place would be like. But if you had found videos — walkaround tours of your hotel, a recent visitor's clip of a stroll through downtown, footage of a popular bar — you'd have a much clearer vision of where you were headed to.
Because video content is the next best thing to actually being there. Photos show one dimension of a place, but videos reveal many more sides and details.
This is definitely true of video tours for your real estate listings.
Even the best, highest quality photography doesn't give prospective buyers the same understanding as a walkthrough video does.
That's why we think video tours are *essential* to your real estate listings.
Video tours complete the package
If you have a professional looking website and great photography, then you're doing well. But videos take your online marketing game to the next level.
Video tours complete your listings. They give your visitors a realistic view of what your listing has to offer. Deliver the best possible home research experience to your visitors by letting them walk through your listing – without having to get off their couch.
Video tours will help get your listings noticed
Seventy percent of Canadians watch online videos on a daily basis.
That's most of the population. Your video could be one of those videos!
Simply highlighting that your listing has video content is an effective way of encouraging more clicks. But video content also helps with your search engine traction.
Videos are indexed by search engines, meaning that if your video title and description include keywords that search engine users are looking for, your video will appear in the results.
That's a pretty great way to reach potential new clients, and to get your listings discovered by a new group of prospective buyers.
Post your videos to YouTube, and share the link widely.
Make sure your video title and summary are descriptive, and include keywords (like "Toronto condo" or "Vancouver townhouse," for example), the URL of your listing, and the MLS number.
Listing videos are more affordable to produce than ever
Creating a video for a listing used to be expensive, requiring major equipment and creative talent. That's not the case anymore.
Listing video tours can be done on the cheap and still be super effective. Or they can be highly produced, requiring a bigger cash investment. It all depends on your needs.
If you're promoting a luxury listing, then you'll probably want to spend the money on creating something with a "wow" effect. You could use a drone or hire someone external.
For regular listings, there are plenty of options at all price points. You could create a simple walkthrough using your smartphone, or set up a camera on a tripod and film each room. If you're savvy, you can edit it yourself or hand off the footage to an editor for a quick edit job.
New technology can take listing videos to the next level
There are so many new tools and platforms for realtors to take advantage of when it comes to producing video tours for their listings. Here are a few of the big ones:
Drones are no longer a novelty. They're a proven photography and videography tool that can be used at all price points — rent one or buy one, operate it yourself, or hire someone. They offer a pretty amazing return on investment: jaw-dropping views of amazing properties, fly-by perspectives of a home's exterior, or smooth room-by-room fly-throughs.
Live video
Live streaming has become a huge element of social media, thanks to popular tools like Facebook Live and Instagram Live.
Realtors can take advantage by using these tools to create live walkthroughs of their properties. You'll have real-time viewers and later, after your live feed, you can download the video (and edit it, if you'd like) and share it on your website or add it to your listing.
These kinds of videos will of course be informal: you'll be providing a live voiceover and, as with all live content, anything can happen. But done correctly, they can be effective.
Check out our tips for creating awesome Facebook Live videos. Most of these tips can be applied to Instagram Live and other live streaming services.
Editing apps
You don't have to be a trained videographer to edit and publish videos. Thanks to user-friendly apps and software, anyone who knows how to use a smartphone or computer and is capable of following instructions can create their own video content.
Animoto, iMovie (for iPhone) and ActionDirector Video Editor (for Android) are three powerful and easy-to-use tools that real estate agents can use to turn their clips into videos for their listings.
For tips on how to create great video tours for your listings, click here for our guide.
Do you have a video tour that helped you sell a real estate listing? Or earned you future listings? Share the link below!