Virtual Office Website (VOW) power additions: let you require signup after a specified number of listing searches or views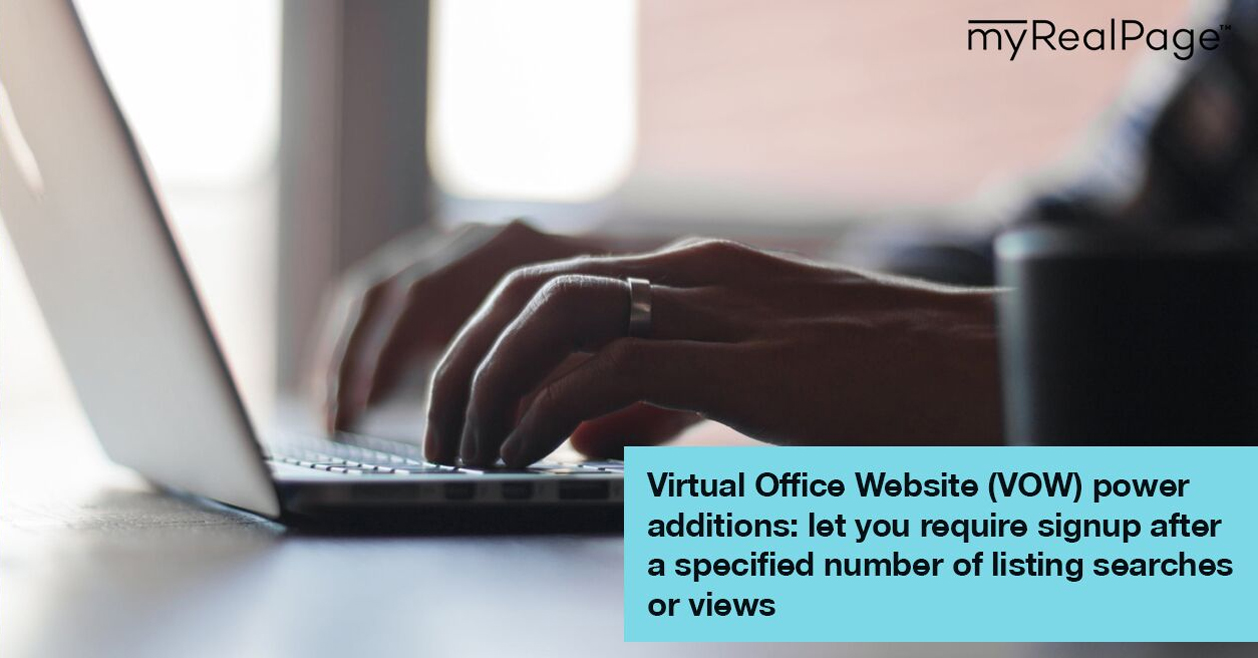 We are pleased to release an update to your Virtual Office Website (VOW) system that will now allow you to fine-tune at what point your website visitors will be prompted to signup (or login) when they are browsing or searching for listings. You can now specify how many times a visitor will be allowed to perform a search or view listing details before they are prompted for a signup. Of course, you may still continue to let your visitors freely search and browse listings without restrictions.
It is easy to enable this feature: simply navigate to your Listings Module in the Private Office (http://private-office.myrealpage.com)  and click on "VOW Preferences and Branding"; the resulting screen contains the section with the appropriate settings (as shown in the screenshot).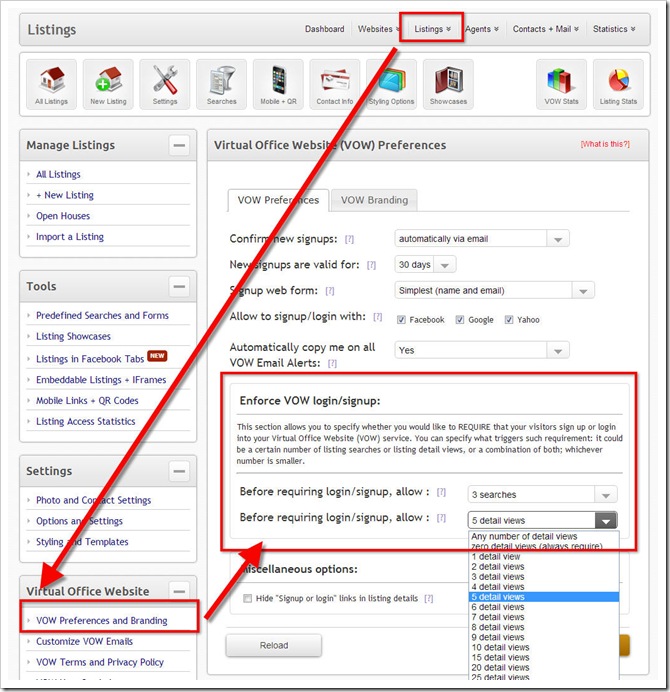 This feature is now available to both Website+Listings and Listings-only customers. We hope you put these new features to good use and generate more leads and business!
Let us know what you think, as always, we would love to hear from: feedback@myrealpage.com