We stand with the people of Ukraine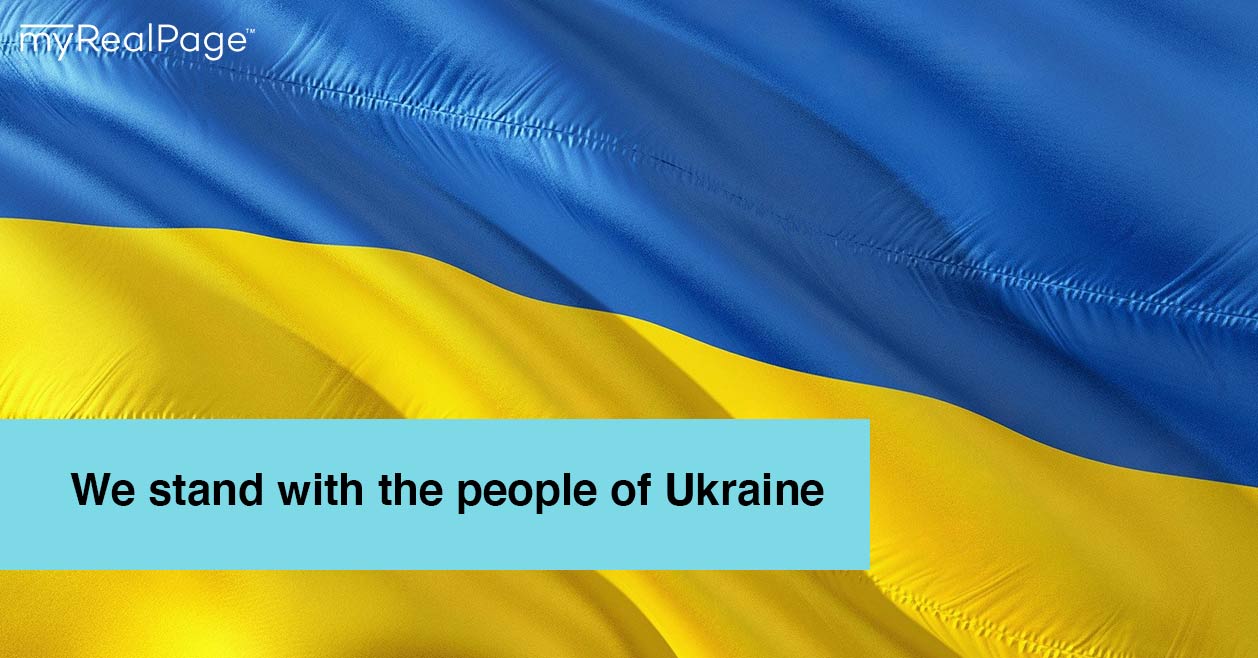 The events in Ukraine have been devastating to witness. We stand with the people of Ukraine.
These events hit close to home for us. We have an employee from Ukraine and a company founded in Winnipeg where there are many Ukrainian Canadians.
myRealPage is encouraging those who can donate to the Red Cross Ukraine Humanitarian Crisis Appeal.
myRealPage will match any myRealPage customers' and myRealPage employees' donations up to $10,000.
Please send a screenshot or PDF of your donation to donations@myrealpage.com. There is no personal or banking information other than your name and address on the receipt. All your information, including the donation amount, will remain confidential. We will permanently delete any files or screenshots once we have added the amount to the total.
We will update the progress of donations and any other updates on our social media accounts.
myRealPage thanks all those who donate and find other ways to help those in Ukraine.