What's happening with Organized Real Estate: A conversation with Cliff Stevenson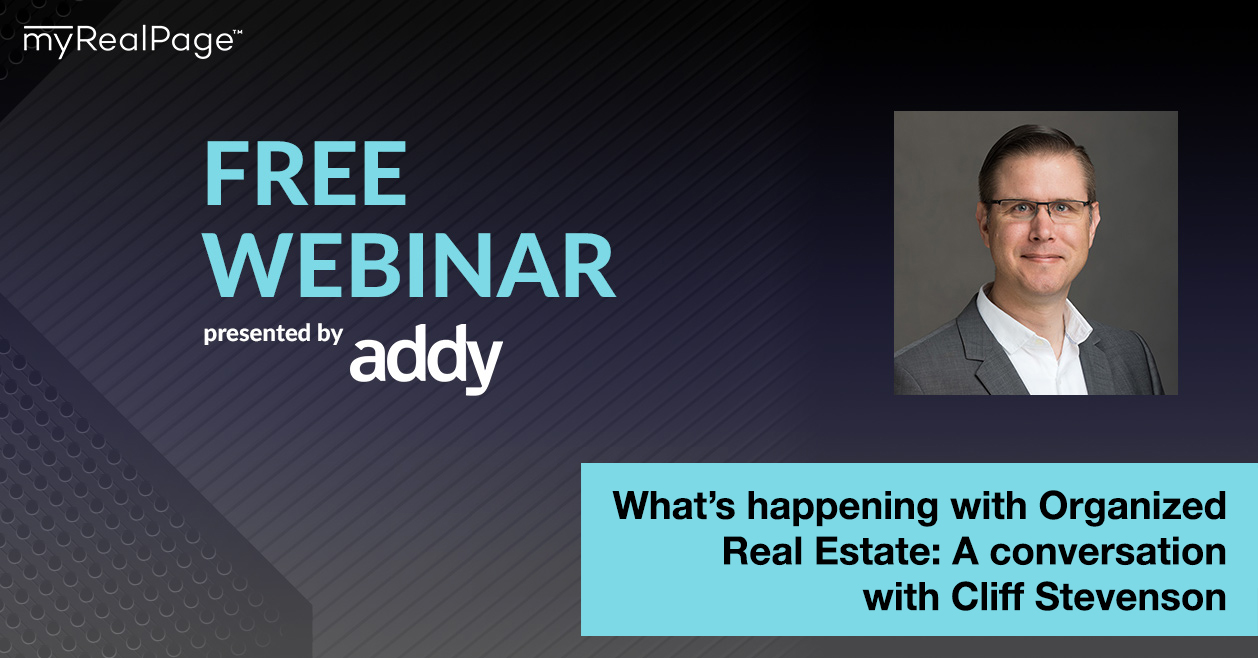 There are many articles and opinions out there on how the pandemic is changing the real estate industry and consumer behaviours. Often, written to appeal to and based on the perspective of the consumer.
On Thursday, July 23rd at 12:00 PM PDT, as part of the Addy Invest webinar series you can hear the perspective of veteran REALTOR® Cliff Stevenson and Addy Invest co-founder Stephen Jagger discuss how the pandemic is disrupting the structure of real estate buying and selling, and how new advances in technology are empowering REALTORS® to serve their clients at a high level.
Cliff Stevenson's experience also includes; RE/MAX First Calgary brokerage owner, Chair-Elect of CREA, past President of the Calgary Real Estate Board and past Vice President of CREA.
We know firsthand the quality of Cliff's insight, thoughts and opinions. Cliff is a longtime myRealPage client. His feedback over the years has helped us better understand how to serve REALTORS® and improve our products. So we encourage everyone to take the time to join the webinar and hear what Cliff will share.
myRealPage has provided two prizes for Addy Invest to give away to the REALTORS® in attendance.
If you are already a myRealPage customer, you can choose either two years free of Market Insight (a $480 value) or a $500 custom design credit.
If you are not a myRealPage customer, you can choose either a myRealPage website free for one year (a $708 value) or two years free of Market Insight (a $480 value).
Reserve your seat for the webinar here.
---
UPDATE: In case you missed the live webinar, here's a video!