Why Your Buyers Should Purchase in the Fall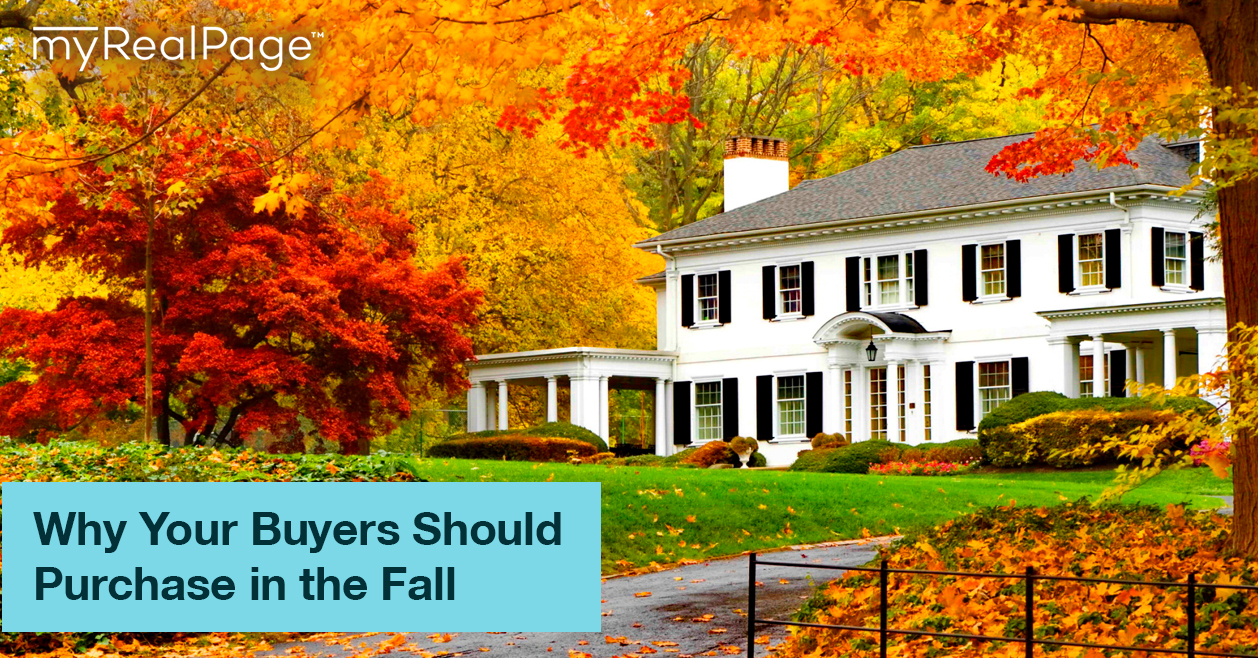 As a realtor, you already know that sellers love putting their property up for sale during the spring and summer months for a number of different reasons; it's a convenient time to move with kids, the exterior of the house is easier to upkeep in warmer months, the extra daylight time means more opportunity for showings, and in general, people look for a fresh start come spring.
With lots of activity happening on the market during these times, as a buyer, there is also a lot to contend with. Competition is fierce from others looking to land a new home and the frequent bidding wars often leave little room for negotiations.
Could fall be the best time for your buyer to make a purchase? We've broken it down for you.
1. More Motivated Sellers
Summer is easily the best time for a seller to enter the market so when a house goes up for sale in the fall or winter months (or is still on the market from summer), you can assume that the sellers are anxious to close their deal fast. They're not interested in waiting until next spring or summer. This is really an ideal scenario for any buyer – negotiations and flexible dates become much easier and more likely with a motivated seller.
2. Competition is Location-Dependent
In cooler provinces and states, the fall season typically means a drop in real estate activity, which means less competition on the market – which is great news for a fall buyer. This is because most sellers want to complete their sale before school starts or the cold hits. If the goal, however, is to buy a home in a place like Florida, then be warned – competition is still fierce even in the fall. Those looking to escape the cold usually flock to warmer states in October and November, making it much harder to secure the vacation home of your buyer's dreams.
3. Flexible Move-in Dates
Because October and November signal the start of the holiday season (not to mention snowier days), most sellers offer a lot more flexibility on closing and occupancy dates. Buyers looking to move into a new space before or after the traditional 30-day closing period may find that getting their seller to oblige to an extended occupancy date, for example, is much easier during autumn.
4. Weather and Daylight
Frigid temperatures, snowfalls, rain, and even the darker days (due to the end of Daylight Savings Time) don't do a lot in the way of motivating buyers to get house hunting. But if your buyer doesn't mind the inconveniences of colder weather and daytime showings, then fall might be the perfect time to get out there when competition is much slimmer.
5. Lower Inventory
This might appear to be a negative, but when you have an indecisive buyer who gets "analysis paralysis" from the plethora of options available in summer months, fall is a great opportunity to motivate your buyer to make a decision. With fewer listings on the market to choose from, your buyer can more easily hone in on the listings that truly suit their needs.