WordPress 3.9 and the myRealPage IDX Real Estate WordPress Plugin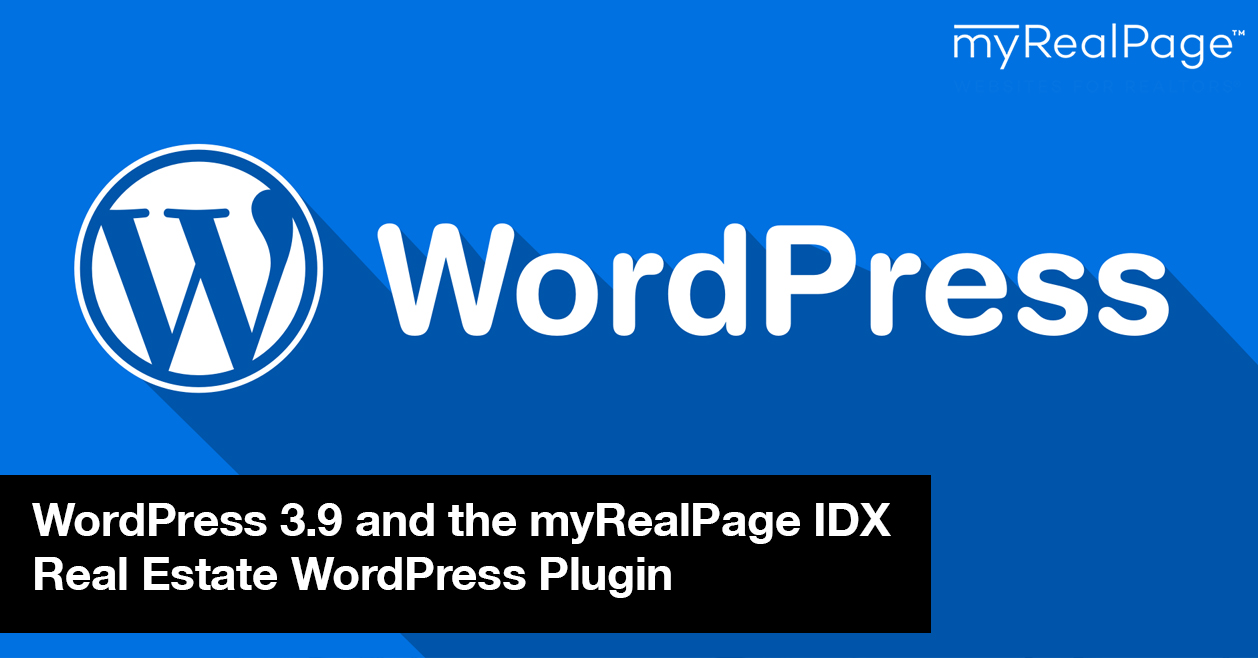 Are you using a an IDX plug in for your real estate WordPress website?  
The latest version of WordPress named "Smith" or 3.9 as most of us know it was released last week which brings us another round of core changes. We at myRealPage just wanted to ensure you that this new update has no impact on the functionality of the myRealPage Real Estate WordPress Plugin. Our real estate plugin has been tested on a fresh install of the new 3.9 and has been confirmed that all aspects work the same as they always have.
The changes offered to the shiny new 3.9 release were mainly on the back-end editing and admin functions, such as a big TinyMCE (visual editor) update, gallery previews, media playlists, an improved widget UI and live theme previews.
To ensure you are problem free, please make sure you are up to date with our latest real estate WordPress plugin release 0.7.2, which can be found at wordpress.org.
If you are having any issues with your real estate WordPress plugin even after the update keep in mind that other plugin updates may have added some functionality that can cause some conflicts so please try to run through this quick checklist to figure out if the issue is with our plugin.
Click here to learn about the updates and how you can take advantage of them.