Your Listing "Goodies": easier than ever!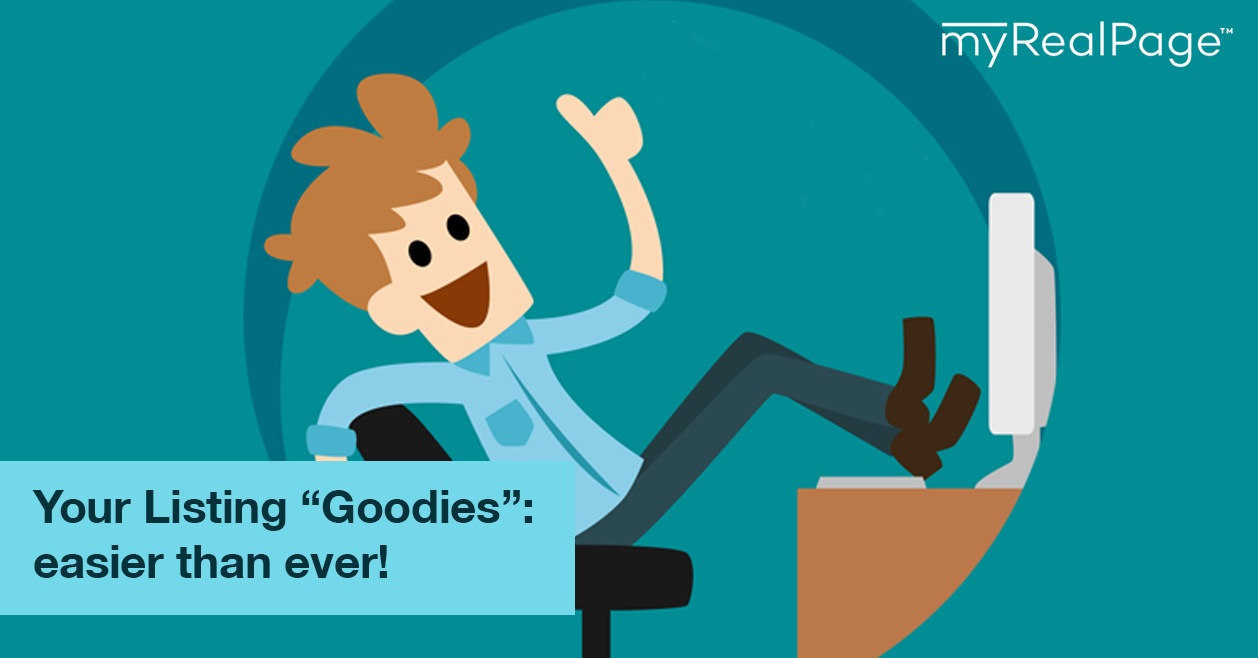 MyRealPage has made a number of improvements to make sure that all your Listing "Goodies" are easily accessible and are well connected to your website. What are your Listing "Goodies"? They are:
Your listings
Your saved predefined searches
Your saved search forms
The new easy access to these "goodies" is now automatically available:
In your website's Site Map (as well as sitemap.xml) as direct URLs, including creating multiple pages if there are too many listings for one page (as suggested by Google Webmaster Guidelines)
When you are insterting a menu item pointing to any of these "goodies" via a URL
When you are inserting a link into a formatted HTML and need to link to any of these "goodies"
When you simply want to "copy out" the link from your Private Office to include it somewhere other than your website (for example, as a link in your listing information with your Real Estate Board, Google Adwords, third-party blogs, etc.)

When you would like to "fine-tune" these URLs (links) by including in them keywords of your choice
The URLs (links) to these "goodies" are very human-readable; and you are even in control to change what keywords show up in these links. For example, a link to a listing on your website may have the following form:
http://jennifer-mccoy.com/456-Cornwall-St-Kitsilano-mylistings-2342.property
Whereas a link to a saved search may look like this:
http://jennifer-mccoy.com/Luxury-Downtown-Condos-recip-2492.properties
Oh, and yes, this feature is included in your standard package at no extra charge. Enjoy!
Below is a 4 minute video that outlines this new powerful feature:
Copy this text to embed this video:
>>< <>