Anne Marie Jones' New Real Estate Website: A Unique Composition!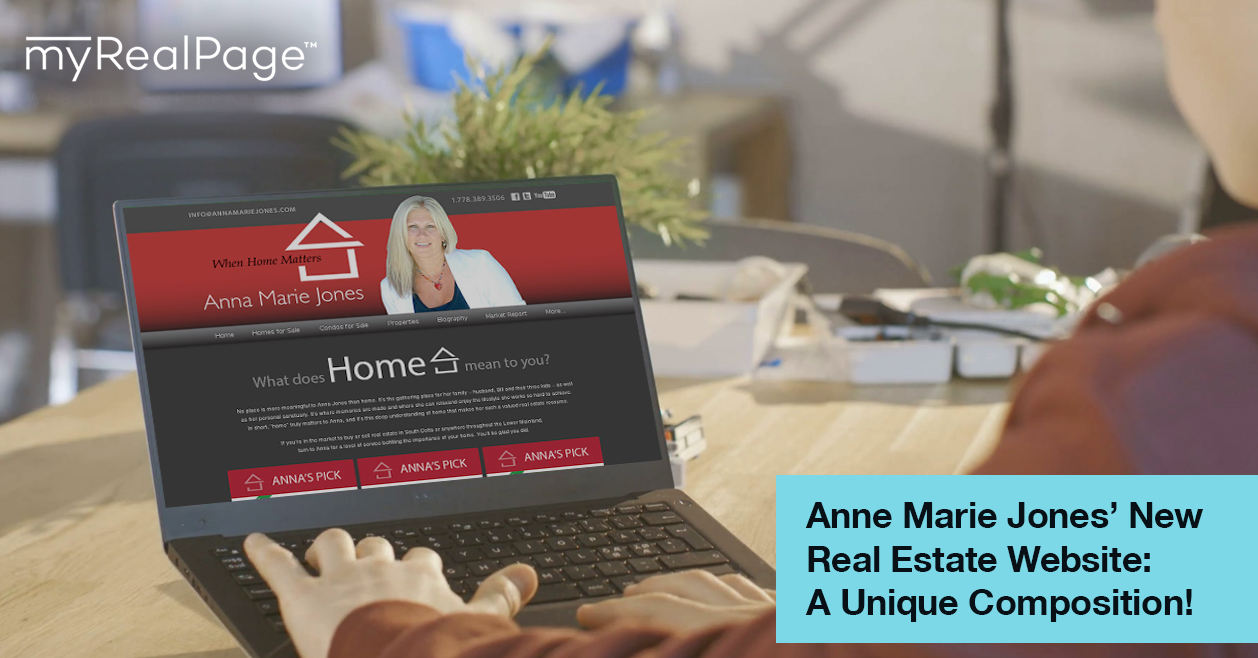 Often times, Realtors feel that websites have to be expensive.  Or that adding their new brand to a realtor website has to be a bank-breaker.  With Anna Marie Jones' website, we proved the exact opposite.
Alive and vibrant can easily describe Anne Marie Jones' new website. It's clean, compact and easy to navigate. The work of Martin Mayer Productions'  designs is an example of simplicity and functionality put together.
Martin shared his thoughts on this project with us:
"By working closley with Trevor Hogue and his coding team at myRealPage.com, we were able to take a template that Anna liked and heavily modify it with her new brand that carried her image throughout the site.  Rather than building a site completely from  scratch, we made substantially adjustments to current template stylings, colors, and fonts, and presented these with 'Anna's Picks' properties on the front to showcase the full scope even more.  The result?  A clean, classy website that represents Anna's brand well and is a great example of a semi-custom site designed on myRealPage.com"
It's another site dedicated to the Greater Vancouver area, yet it surely is one of a kind.
Congratulations on your new website, Anne Marie.
Bon chance!