Boost Your Online Marketing Efforts with our FREE Ebook Series: Social Media for Realtors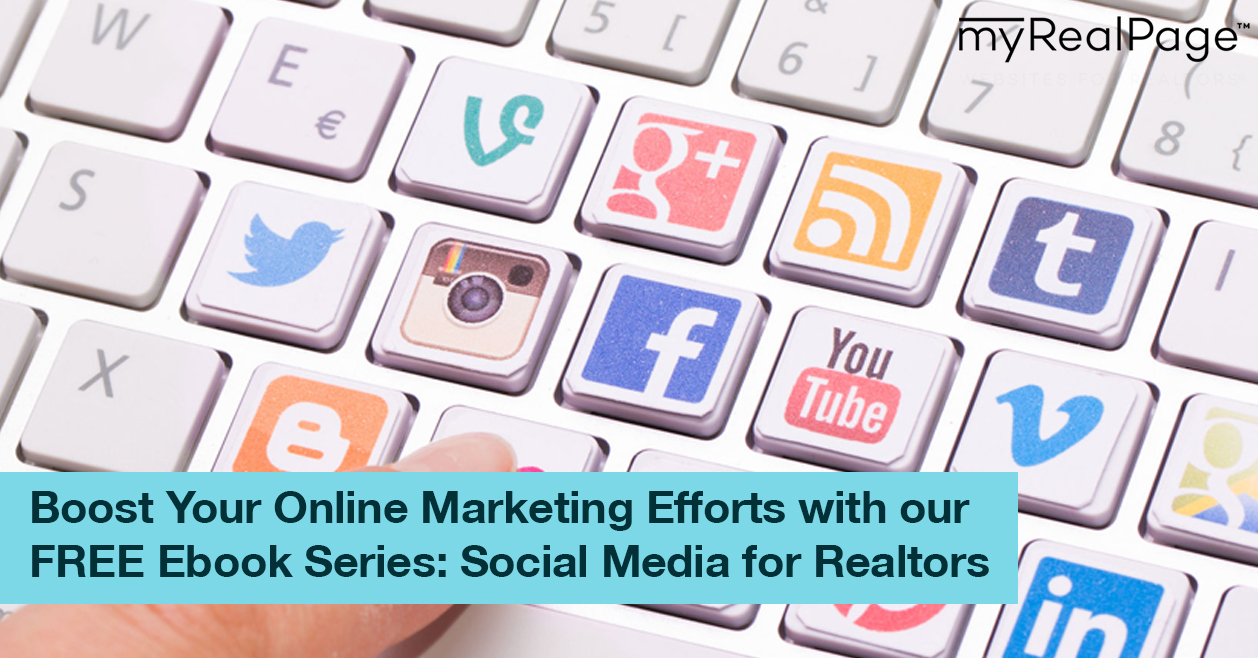 Nowadays when internet access and internet-capable devices have become very common, more and more people are turning to the worldwide web to get just about anything and everything they need or want. Everything from food, clothes, various goods, and even services can be easily found via a quick search on a browser, and finding homes and property in this day and age no longer works any differently.
With more and more consumers performing transactions online, it's only logical that businesses follow the crowd and set up shop online as well. This has become especially important within the field of real estate as realtors now need to keep up with their fast-paced and always-mobile prospects and clients. However, in such a vast sea of digital information, and with so many businesses competing for exposure, how does a realtor go about ensuring that his or her listings don't get lost within the crowd?
One of the possible answers to this question also happens to be one of the basic lessons to master within the field of online marketing, and that is social media.
Social media websites have become another ubiquitous technology that has pretty much transformed how people now do business. With literally millions and millions of people on social media platforms such as Facebook and Twitter, it's the best place to start when kicking off your online marketing campaign for your real estate business.
This relatively new space is far-reaching, and also (possibly best of all) FREE. It does, however, also has its own sets of rules and nuances that realtors will have to learn and master if they want to successfully market their listings, and in order to maximize the benefits that can be derived from this powerful tool.
This is exactly why we at myRealPage have created a series of learning ebooks that are specifically aimed at helping realtors like yourself in discovering what social media marketing has to offer for you and your business. In this seven-part series entitled Social Media for Realtors, you will learn things such as social media basics and etiquette, social media lingo, how to properly use social media to promote your listings and generate high quality leads, as well other useful tips that we hope will help you in becoming even more successful. Oh, and have we mentioned that these ebooks are ABSOLUTELY FREE?
So make sure to grab your FREE digital copy today, simply by signing up for it here!