Catherine Cunningham launches a redesigned website with myRealPage
We are very pleased today to feature Catherine Cunningham, a Vancouver REALTOR® with Dexter Associates Realty, who launched a redesigned real estate website for Greater Vancouver listings. The website was built on myRealPage website and listings platform by SplitMango, a custom real estate design studio, whose work we have featured before.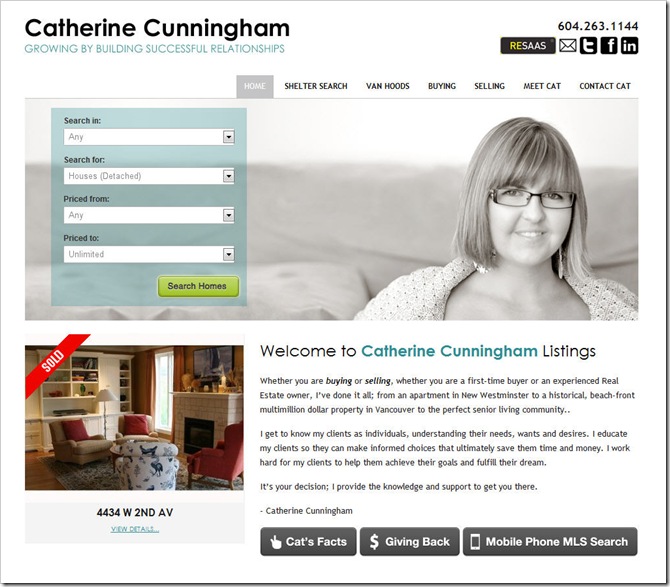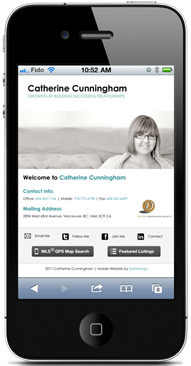 Catherine came to SplitMango first looking to tweak an existing template on her website. After some discussion of the importance of "setting yourself apart", Catherine decided to opt in for a full custom design package including the design of a mobile landing page. Catherine wanted simplicity, elegant, and to the point with no fluff! The site came out great and not only does it look clean and simple, "sexy" is another word!
Take a few moments and visit Catherine's website, as well as her Facebook page which also features her creatively integrated listings.
——————–
Are you looking to build or migrate a custom website? Take a look at what others have done customizing myRealPage websites. You can also easily build mobile real estate websites, and our mobile listing search is included in your regular  subscription at no extra charge? Give our sales a call at : 1-888-478-8797 or drop us a line to sales@myrealpage.com