The Do's and Don'ts of Finding a Real Estate Biz Partner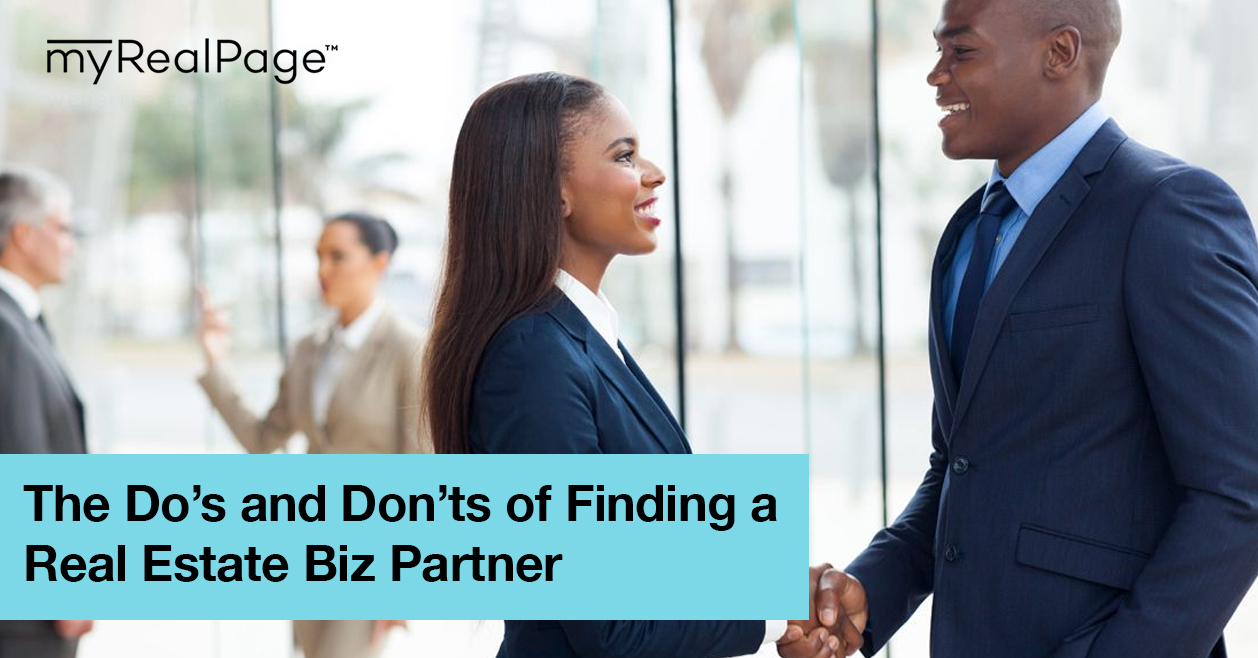 There comes a time in your business when you start looking for an extra set of hands. Whether it's to take on some of the day-to-day tasks or simply to help scale your business, the decision to find a business partner is not an easy task.
Some say that finding the right biz partner is even trickier than finding a romantic partner!
For real estate businesses, finding a partner is integral to maintaining client relations, and to grow your company and brand.
Whatever your reason is (and yes, you should know exactly what your reason is), here are some dos and don'ts for the moments when you are looking for a fellow powerhouse business partner.
DO have a good idea of why you want a business partner
Going into this, have a clear idea of WHY you want a partner. If it's simply to get organized, or to have your errands run, get an assistant instead.
A business partnership is an equal and important relationship that you must think thoroughly about before committing to.
Be sure to make the distinction between needing another employee, and needing a business partner.  
DO ask around for references and recommendations
While a successful business partnership can definitely be found online, we recommend trying the people you already know first. This can be previous coworkers, recommendations from work friends, or even clients or bosses you have worked with in the past.
A recommendation from someone you know comes with firsthand experience and a guided understanding of how your potential partner might work.
Try this; look at your friends' LinkedIn profiles and if there's a potential fit amongst their connections, reach out and ask for their honest opinions.
DO look for complementary skill sets
List out your own strengths and weakness in your business. Now, write out the list of skills that you're looking for in your ideal business partner.
Understanding where you need help or can improve is a very important part of partner prospecting.
You want someone who complements the things that you do, and has a good understanding of the things you may not excel in.
You don't want a clone. Be understanding of other people's differences, and find alignment with your responsibilities and theirs.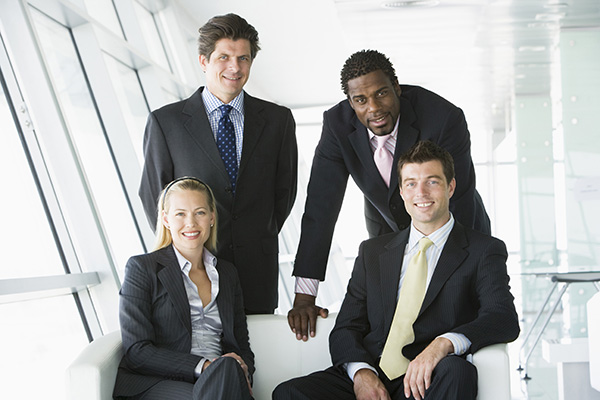 DO date and get to know each other
"Don't mix business and pleasure."
You've heard this expression before. While we're not saying you and your partner have to be BFFs, you should get to know each other on a personal level and as friends.
If you and your business partner are able to see each other professionally but also as people, your sense of mutual understanding, trust, and communication will improve.
When you are scoping out a partner, treat it like a special date. Take time to work and play together to understand how you really fit together.
DON'T forget to do your due diligence
Even if you get a great recommendation from a friend or trusted coworker, make sure to do a background check on your potential partner.
This includes things like speaking with their references, following up with previous bosses, and looking into their employment history.
You can also ask for criminal or credit checks to be completely aware of your potential partner's past.
DO give it a few tries, and be patient
Don't get discouraged if it doesn't work out the first time. Finding the right partner takes patience and time.
Each new partner you meet offers new skills and a unique working style that you need to learn about and adjust to. If it's not what you imagined, take a step back, and try to reframe your attitude and expectations.
DON'T be afraid to talk about exit strategy
At the same time, if things go sour with your business partner, have a plan ahead of time.
This means meeting with your partner and making the exit strategy clear from day one.
Whether someone wants to leave the partnership, or the course of your business together changes, having a solid plan for this day is vital for any business partnership.
DON'T just shake on it; have it in writing
When the deed is done and you've found a perfect fit, make sure to finalize everything in writing (you're a realtor – you know that!)
Create and sign contracts that outline the responsibilities of both parties, and agree upon an exit strategy.
A successful business partnership is about communication, mutual respect and understanding, but be sure to have things down on paper too!
DON'T settle for less
Have a list of things you can and cannot compromise on. Go into your potential new partnership with an open mind and patience, but remember what you need and expect.
Have an open dialogue with your partner if you begin to feel that things are not equal or what you bargained for.
Communication is the key to all successful relationships.